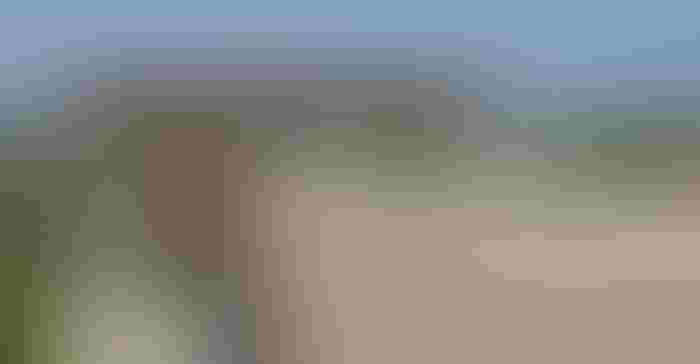 Editor's note: This article is the first in a series of virtual tours of Nebraska's ag history museums.
Nebraska is a diverse agricultural state, with a broad and interesting farming and ranching history. Some of the state's finest ag history museums and educational sites help tell the story of Nebraska agriculture through time.
In our new series of Nebraska Farmer virtual tours, we encourage teachers, ag students, 4-H and FFA members, farmers and ranchers, and ag history enthusiasts to enjoy some of the state's finest ag history sites through the camera lens of Nebraska Farmer editors.
Travelers through Grand Island may have driven past the beautiful, sprawling Stuhr Museum of the Prairie Pioneer, located on 206 acres off Highway 34. Visitors who have come to Grand Island for Husker Harvest Days or the Nebraska State Fair may have stopped by for a visit, or summer visitors may have walked the historical streets of the 1890 Railroad Town to take in a multitude of living history experiences.
For more than 50 years, the museum has been educating tens of thousands of visitors about the history of agriculture, small towns and the Great Plains through exhibits about Native American cultures, a railroad town circa 1890, the Taylor Ranch and 1890s farmstead, antique farm and farm machinery exhibits, a railroad exhibit, and the centerpiece Stuhr Building.
This virtual tour and photo gallery of the Stuhr Museum comes through the lens of Nebraska Farmer, focusing specifically on the agricultural and rural culture history presented at Stuhr.
In this first installment of a series of virtual tours from Nebraska Farmer of the state's finest agricultural history sites, ag teachers and students, 4-H and FFA members, farmers, and ag history enthusiasts are encouraged to enjoy our interpretation of the living history presented so well at the Stuhr Museum.
The centerpiece Stuhr Building, designed by architect Edward Durell, who also designed the Kennedy Center for Performing Arts, just underwent a $7 million renovation. It includes striking architecture and historical Great Plains and agricultural exhibits and artwork.
Surrounded by a serene, circular lake, the building and grounds offer a picturesque scene as you drive up to the parking lot. Nearby, inside the Gus Fonner Memorial Rotunda, are a multitude of cowboy, Old West and Native American artifacts and displays. The rotunda building tells the story of Plains agriculture and the tools that made the region habitable.
The highlight of any visit to the Stuhr Museum is the 1890 Railroad Town, not only because it is the center of living history activities in the summer, but also because of its authentic representation of life in 1890s Nebraska.
The log cabin settlement nearby consists of eight structures that re-create "road ranches" built along the pioneer trails to serve travelers heading west in the 1850s and 1860s. Along with the Taylor Ranch, which includes the original store from the historical, 10,000-acre Hall County sheep-feeding operation of Robert Taylor, the museum complex also has a Pawnee Earth Lodge dedicated to the native Pawnee tribes.
Farmers of all ages won't want to miss the antique farm machinery building that houses early steam tractors, gas tractors, automobiles and trucks, as well as farm implements. A rural church and one-room schoolhouse, a railroad exhibit and an 1890s farmstead complete the comprehensive collections of the grounds.
Take an educational tour of the museum grounds through our virtual tour and gallery of the sites at Stuhr Museum. Learn more online about the museum and its collections, and view videos of individual artifacts and living history activities at stuhrmuseum.org. For information, call 308-385-5316.
About the Author(s)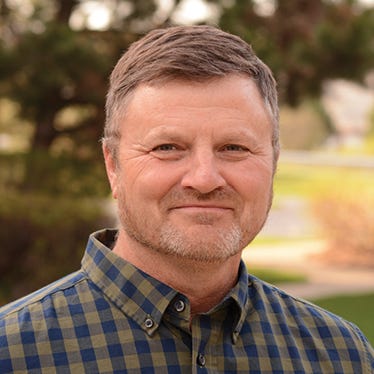 Curt Arens began writing about Nebraska's farm families when he was in high school. Before joining Farm Progress as a field editor in April 2010, he had worked as a freelance farm writer for 27 years, first for newspapers and then for farm magazines, including Nebraska Farmer.
His real full-time career, however, during that same period was farming his family's fourth generation land in northeast Nebraska. He also operated his Christmas tree farm and grew black oil sunflowers for wild birdseed. Curt continues to raise corn, soybeans and alfalfa and runs a cow-calf herd.
Curt and his wife Donna have four children, Lauren, Taylor, Zachary and Benjamin. They are active in their church and St. Rose School in Crofton, where Donna teaches and their children attend classes.
Previously, the 1986 University of Nebraska animal science graduate wrote a weekly rural life column, developed a farm radio program and wrote books about farm direct marketing and farmers markets. He received media honors from the Nebraska Forest Service, Center for Rural Affairs and Northeast Nebraska Experimental Farm Association.
He wrote about the spiritual side of farming in his 2008 book, "Down to Earth: Celebrating a Blessed Life on the Land," garnering a Catholic Press Association award.
Subscribe to receive top agriculture news
Be informed daily with these free e-newsletters
You May Also Like
---