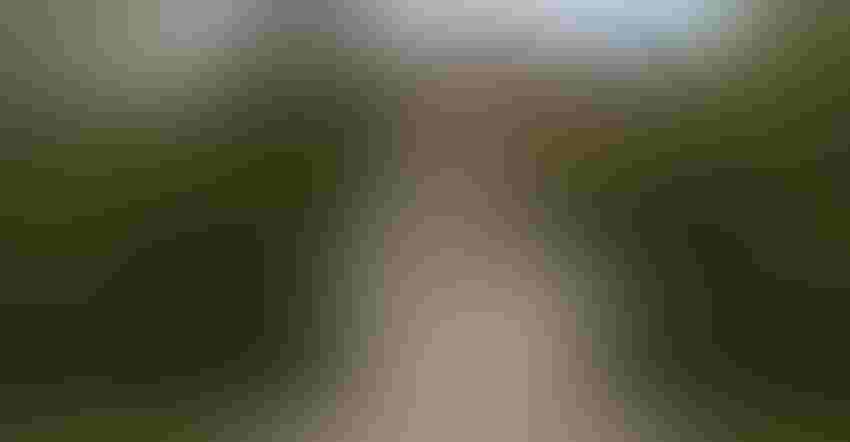 DO YOU RECOGNIZE THIS BUILDING? Identify where this building is located and register to win a $25 gift card.
Almost every year, around the last week of January, there's a day when it's a bit warmer than normal for the season, the sun is out, and there's that feeling in the air that winter won't last forever. Spring isn't really that far away. If you haven't caught spring fever yet, maybe you will soon.
Scenes like the one pictured here should help you catch the spring fever bug. It won't be long before trees are budding out all over Indiana. Look carefully at the steps of this building and you will see a person wearing a cap and gown. Spring graduation season is right around the corner, too.
Tell us where this building is located, and you will be entered in the Travel Indiana drawing for a $25 gift card. If you need a hint, the building is on a college campus in Indiana. You can name the college, the town or the building — any one or all three.
If you know, email your guess to [email protected]. Include your name, phone number and mailing address. Or you can mail your entry to: Indiana Prairie Farmer, P.O. Box 247, Franklin, IN 46131.  Please include the same information.
Familiar face
Several people recognized the lady in the red glasses in last month's Travel Indiana installment. It was Suzanne Crouch, sworn in as the state's lieutenant governor in early January. She is also Indiana's secretary of agriculture and rural development. Crouch hails from Vanderburgh County.
Apparently not everyone is familiar with the new lieutenant governor yet. There were a few incorrect guesses. One person thought she was Hillary Clinton!
Word is Crouch is a fast-paced lady who works hard and likes to travel the state. Odds are it won't be long before her face is familiar to almost every Hoosier.
The lucky winner for January is David Hachmeister, Boonville. He will receive the $25 gift card for this month's drawing. Remember to identify the building pictured here and enter next month's contest.  
Subscribe to receive top agriculture news
Be informed daily with these free e-newsletters
You May Also Like
---