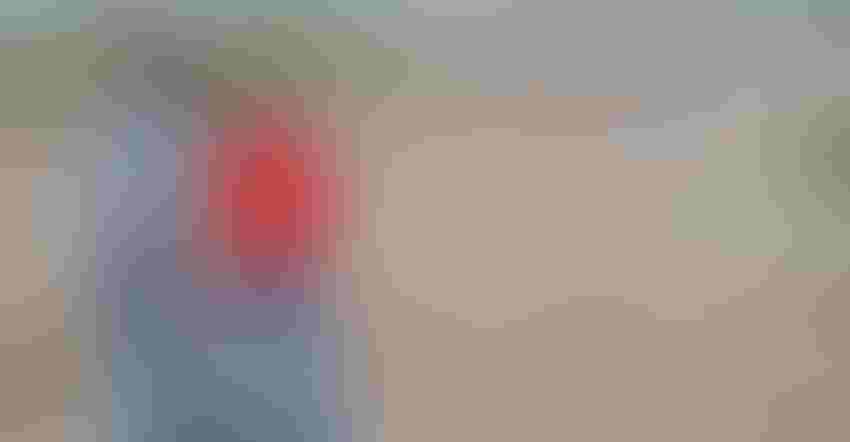 WORK ETHIC: Rural youth learn early in life about being responsible, solving problems and working hard.
A study is trying to figure out why youth from northeast Nebraska and other areas across the Midwest and Great Plains excel financially as adults. You might wonder why this study is even needed when we already have the answer: It's our people.
Urbanites may joke about those of us living and working in the "flyover" states — areas of the country only seen from the plane while traveling to the East and West coasts.
Country artist Jason Aldean even released a popular song a few years back with that same title. However, the so-called flyover states' secret might be getting out, thanks to social studies, cultural research, and head-scratching about why rural youth are motivated, have a strong work ethic and generally strive hard to succeed in life.
Our people are the secret to our success. But I'm not sure a study or methodical view of what we do out here in rural Nebraska will provide enough insight that it can be replicated in other places. Most of the time, things like that are hard to quantify and even more difficult to emulate. That said, it is interesting that the things we do are being looked at in such a positive light.
Farming and agriculture have a lot to do with many of the positive aspects of rural living, because so much of the culture, work, entertainment, economics and even spirituality is tied to farming in many rural communities. Certainly, other business aspects play a big role, but ag is still at the center of it all.
If we are studying rural America from a purely financial standpoint, most economists would say that we are challenged to say the least. Federal aid dollars, technological advances, economic opportunities and infrastructure are all spread thin across rural counties, if they are compared relatively to our more urban counterparts.
However, these studies might find that one of the important inclinations of rural residents is that people generally don't wait for someone else to solve their problems. They are more likely to relish self-reliance and creative independent answers, and to roll up their sleeves and work on solutions that can be implemented themselves.
This kind of thought pattern serves our youth well, whether they go out into other parts of the globe, or if they remain closer to home. They know how to problem-solve and how to make things work, even in the face of severe challenges. That kind of determination bodes well in the work place, in the family setting and in communities and churches, too. Maybe that's why rural kids are often sought in the workplace as adults.
The farm ethic is not rocket science. It isn't that complicated. It is centered around the little things. Show up on time. Have integrity in your work. Care about others. Be a good neighbor. Take care of your family. Be responsible. Be generous. These seem like little things, but together they offer a recipe for success in almost everything.
With our rural culture being placed under a microscope more and more, it seems that these values strike at the heart of what many residents in other parts of the country are hungry for. Things that those of us living in flyover country take for granted are coveted by other folks. Imagine that.
Subscribe to receive top agriculture news
Be informed daily with these free e-newsletters
You May Also Like
---