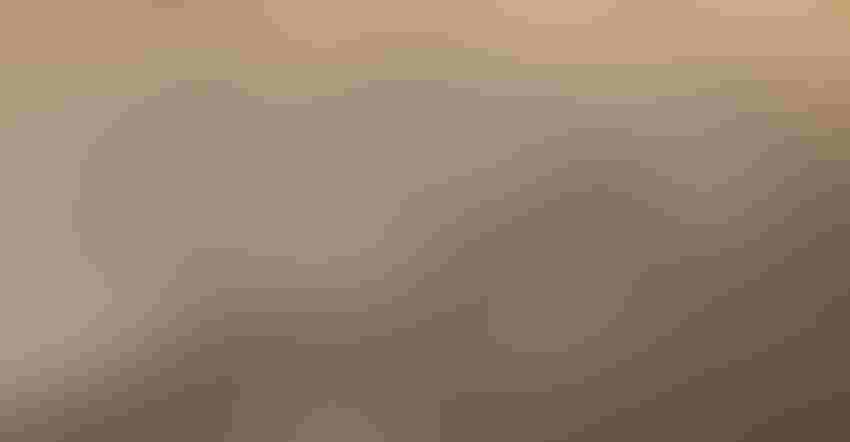 BIG BRUTUS: The legendary Big Brutus, in the top of this photo, could take 150 tons of earth in one bite to bare a coal vein. In 1967, southeast Kansas residents were pleading for legislation to require mining companies to remediate strip-mined land. Today, the abandoned Big Brutus is a tourist attraction.
Back in December 1967, southeast Kansas was pleading for help to prevent permanent agricultural damage from strip mining. 
Giant machines, including the legendary Big Brutus, turned the land upside down, burying fertile topsoil under layers of mixed rock, shale and slate. Eight states had already passed laws requiring mining companies to remediate the land, and the citizens in the Kansas counties Bourbon, Crawford, Cherokee and Labette counties wanted their state to join the others.
70 years ago
In December 1947, the one-millionth Farmall tractor rolled off the assembly line in Chicago. Farmall tractor number 1 million was an M model, the biggest in the line, designed for "large, diversified farms." The Farmall line also included the H, marketed as "ideal for the average quarter-section farm"; the B, for "2-row cultivation"; the A as a one-row, one-plow tractor; and the newly introduced Farmall Cub, described as "a cub in size but a bear for work," and designed for small farms.
60 years ago
AI for dairy cattle was already popular in 1957, but the practice was just beginning for beef producers. One reason AI was slow to be adopted in beef is that dairy producers see their cows every day — which is often not the case for beef producers.
30 years ago
The no-till movement across Kansas was in its infancy back in 1987, but already it was becoming apparent that the system would pay dividends for farmers.
In Riley County, John Larson and John Nelson emphasize that patience and timeliness were the path to no-tilling success.
"In 14 years of no-tilling, our yield curve has leveled out," says Nelson. "Our high yields are just as high, or higher, than with conventional tillage. Lows aren't nearly as low since we have more available moisture."
20 years ago
The North American Free Trade Agreement was 3 years old in 1997, when Farm Progress took a look at the trade agreement and whether or not it was working. Most commodity and farm groups concluded that NAFTA had been positive overall for U.S. agriculture.
At the same time, many groups saw problems. They cited inequities in imports and exports and inadequate methods for resolving disputes, which included no way to alter the trade agreement to curtail imports spurred by currency fluctuations.
Still, the conclusion was nobody wanted to see the deal overturned.
Goerzen is executive director of Old Cowtown Museum in Wichita, Kan., where she lives with her husband, Matt; and four children, three cats and a dog.
Subscribe to receive top agriculture news
Be informed daily with these free e-newsletters
You May Also Like
---