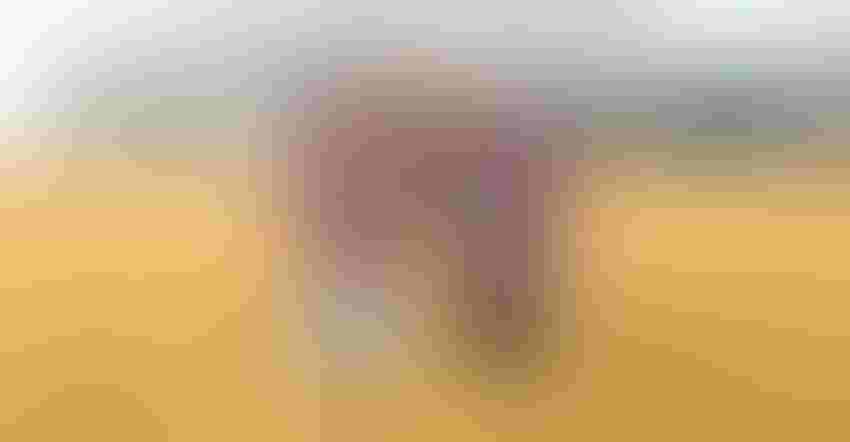 GETTING ALONG: Siblings should have the attitude that "I'm here to make sure the farm and families are successful."
artiemedvedev/Getty Images
By George Twohig
Many sibling farm partnerships have a long history of success. However, there are even more dramatic examples of sibling partnerships and family relationships destroyed by sibling rivalry, differing expectations and unresolved conflicts. Rather than discussing examples of failed partnerships, I will reflect on several sibling-owned farms that I believe will effectively transfer to their next generation of qualified and committed successors — the cousins.
These sibling partners view the traditions and values that guided their family and farm though generations as extremely meaningful and relevant. They feel obligated to remember and honor their parents and family history, and to assure the continuation of their family's farm legacy. Each sibling believes that he or she is responsible to oversee, renew, advance and protect the farm, and to transfer it to the cousins. Each sibling has the attitude that "I'm here to make sure the farm and families are successful," rather than to favor my family, my son or my daughter.
Expectations
These sibling partners are not competitive with each other. They have compatible personal and business expectations. Each gives 100% effort in the farm's work and management.
They have a clear understanding of the farm's work and management needs and who is good at what. Each accepts accountability for the performance of his or her management area and accepts the other siblings' constructive input.
They limit their compensation, based on their shared underlying commitment to reinvesting farm income rather than excessively consuming it. Each sibling and his or her family has been assured financial security and benefit by a reasonable payment for the family's equity after retirement or death.
These sibling partners recognize that honest and proactive communication is a real key to their success.  While working long hours, they strive to keep each other informed about what is happening in their respective areas. Because they trust and respect each other, they find it easy to share both good and bad news and to deal with problems as they occur.
These sibling partners proactively share decision-making and seek each other's input. They do not argue about little things because they believe that the farm and their relationships are more important than the "ego" issues of who is right or wrong.
When I meet with them, it is apparent that each sibling feels free to express his or her perspectives and is willing to accept and listen to the others' input, and that decisions are made when, even delayed until, they have agreed on a best answer.
Successor requirements
These sibling partners are committed to giving each sibling's qualified children the opportunity to be farm successors. They expect each successor to understand and live by the family and business values that have driven the farm's success. They expect each successor to accept the obligation of being a steward of the legacy and to eventually transfer the farm to the following generation.
They demand each successor to earn the right to participate, rather than receive it because of his or her name. They believe that a family member should only be involved if he or she has something substantial to contribute and is willing to do the work the farm needs to have done, rather than the work he or she wants to do.
These sibling partners require that each successor has expectations compatible with the farm's needs and the expectations of the others involved. They want to fully understand each potential successor's personal expectations, such as about his or her compensation, required work hours and time off, and business expectations, such as about his or her immediate and long-term role, duties and authority in the business and participation in decision-making, management and ownership.
As one sibling partner stated, "The successor has to work hard and get along with everyone, if he or she wants to come along. ... We live with the 'we' of a family farm. … 'I' people just don't belong here."
Sharing by successors
Today, farm transfers require the purchase of a withdrawing or deceased sibling's interests in the farm and farm assets at a below market price that the farm can cash flow, with the excess equity being eventually transferred to the successors. Most commonly, each sibling partner wants to eventually pass his or her family's share of the farm to his or her participating children. This intrafamily approach may work well when each family has one or the same number of successors. However, equal farm transfers within a sibling's family or by the siblings, as a group, can become unfair when a successor is not making a substantially equal contribution in work and management or when one family has more successors making those contributions.
In some instances, the sibling partners have agreed that each sibling's equity, in excess of the purchase price, will be available for transfer, as earned equity, to all successors. The sibling partners may agree that earned equity should be allocated to the successors either equally or based on their respective contributions in farm work and management. Some sibling partners have established "profit interests" to fully or partially freeze their equity and to pass future increases in farm equity to the successors. In one instance, the sibling partners are committed to giving cousins, whether a partner's child or even the child of a non-involved brother or sister, the opportunity to be a successor.
I am always impressed when a sibling partner, without involved children, demonstrates real commitment to the farm legacy by transferring a substantial portion of his or her equity to the other siblings' actively involved children. Developing the best transfer structure requires open discussions, periodic evaluation of the successors' work and effort, tax planning and full documentation.
Twohig is a partner in the agricultural law firm of Twohig, Rietbrock, Schneider and Halbach. Call him at 920-849-4999.
Subscribe to receive top agriculture news
Be informed daily with these free e-newsletters
You May Also Like
---