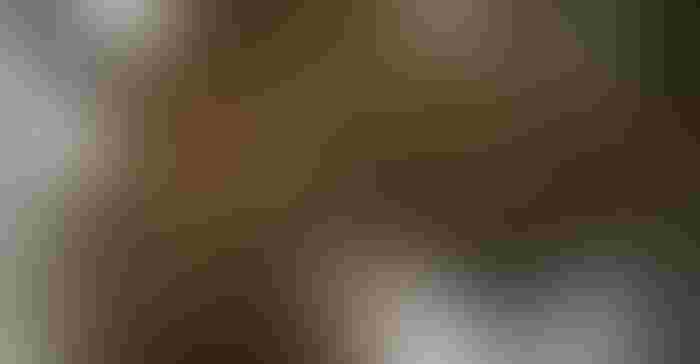 Discussions on mountain lions in Kansas are always lively.
Much of the talk is excited fiction. Here's some truth on wild Kansas mountain lions.
After over 100 years with no proof, mountain lions made an official reentrance in 2007 when a Barber County landowner shot one near his cattle. Lions found earlier in Missouri and Oklahoma means others probably preceded it.
Since them, 20 instances of big cats in Kansas have been documented. That includes trail camera photos, tracks, animals found dead and another shooting. Some confirmations appear to be the same mountain lion moving through. The last confirmation was a cat shot in Rooks County in January 2019.
Debunking rural legends
No species carries wilder tales than mountain lions.
The Kansas Department of Wildlife, Parks and Tourism never denied the state had mountain lions. They insisted they had no proof until 2007.
Nope, they didn't release them to control deer populations. The cost would be outlandish, and the Kansas agriculture community would never tolerate it. They've never put tracking chips in lions, either.
Beware social media photos. The photo of a Texas mountain lion dragging a buck has been attributed to at least 16 states.
Black panther mountain lions don't exist. Bobcats can be black, as can leopards and jaguars. A black mountain lion has never been verified. Ever.
Less than 10% of mountain lions reported in Kansas, Missouri and Oklahoma have proven to be accurate after official investigations. Most tracks have visible claw marks, meaning they're canine.
Teenagers cruising through
Nearly all Kansas confirmations have been mostly male young cats from the Black Hills. The cats are leaving one of the highest density areas in the nation and seeking new territory.
Colorado and New Mexico also have growing populations not far from Kansas.
Some cover remarkable distances. One from the Black Hills was road-killed in Connecticut. A Colorado lion with a GPS tracking collar swung through Kansas, from north to south, during an over 800-mile trek.
National researchers, such as those with the Cougar Network, rank most of Kansas as poor mountain lion habitat, despite an abundance of food. Some areas are rugged enough, but the average mountain needs up to 200 square miles for a territory.
There's no proof mountain lions have raised young in Kansas, Oklahoma, Missouri or most midwestern states. Biologists in top mountain lion states say young cats often show up as roadkill, on multiple trail camera photos or dead from starvation.
Attacks on Kansas livestock
Despite hundreds of investigations, there's no proof a mountain lion has attacked livestock in Kansas. There have, however, been some inconclusive cases. South Dakota biologists say the few wildlife kills they've documented have mostly been sheep, goats and llamas. Pets are also not uncommon.
New Mexico biologists say mountain lions have killed cattle up to 300 pounds in remote areas. 
Young horses have been killed. Reported attacks on grown horses are almost always cases of the animal getting tangled in a fence or other structure. Mountain lions are designed to best ambush prey the size of deer and occasionally elk and kill them by bites to the head and neck. Instinct tells most mountain lions to avoid horses, especially the hind end which could easily result in fatal kicks to the cat.
Kansas landowners have the right to protect themselves, their families and their possessions from an actual attack as it's occurring. That includes a predator stalking or chasing intended prey. Otherwise, the best they can do is run the animal off.
Should someone need to kill such an animal, it needs to be left where it died and a game warden should contacted.
Anyone thinking a predator is posing a threat to people, pets or livestock should also contact a local game warden. They can help find government experts who help deal with problem animals.
Information in this article was contributed by Charlie Lee, K-State extension wildlife specialist; Matt Peek, Kansas Department of Wildlife, Parks and Tourism furbearer biologist; Jason Ott, Kansas Department of Wildlife, Parks and Tourism law enforcement director; John Kanta, South Dakota Department of Game, Fish and Parks; and Rick Winslow, New Mexico Department of Game and Fish.
Subscribe to receive top agriculture news
Be informed daily with these free e-newsletters
You May Also Like
---