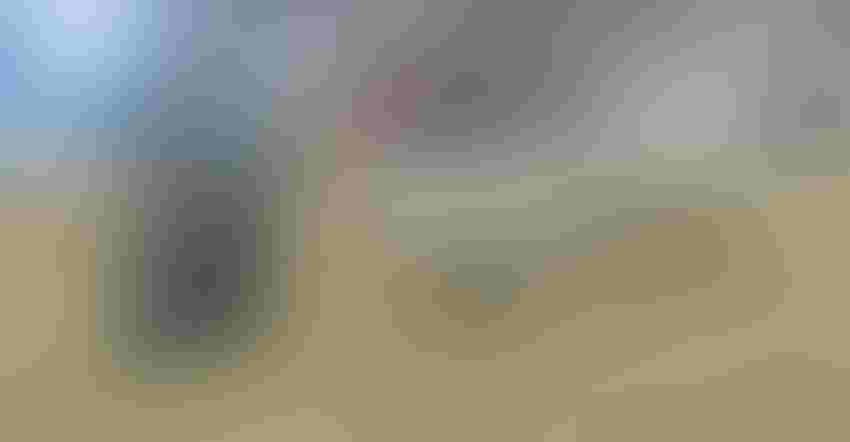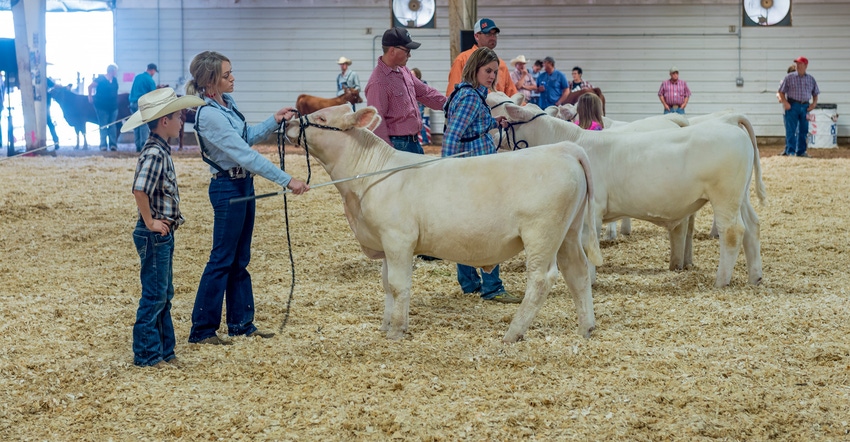 NON-ESSENTIAL: 4-H exhibitors show cattle at the South Dakota State Fair. Agriculture-related events such as youth livestock shows have been declared nonessential to the process of producing food and feed and should be postponed or canceled.
Lon Tonneson
Poet is idling its Chancellor, S.D., ethanol plant and two others in northwest Iowa. It is also going to delay the start-up of its new plant in Shelbyville, Ind. The company, which has five other biorefineries in South Dakota, says it has also significantly slowed production at other facilities.
"Unfortunately, plummeting fuel demand amid the coronavirus pandemic has overwhelmed markets already suffering from continued trade barriers, a foreign price war over oil and regulatory uncertainty here at home," according to a statement from Jeff Broin, Poet founder and CEO.
Experts predict a national decline in fuel demand of up to 55%. If these conditions persist, it will result in an annualized drop in ethanol demand of up to eight billion gallons or 2.7 billion bushels of corn, Broin said.
"From day one of this crisis, we have placed the highest priority on protecting the health and welfare of our workers, partners and farm suppliers," he said. "At the same time, we are working hard to ensure that every biorefinery remains well-positioned to support a strong and swift recovery once daily life returns to normal. That means responding dynamically to shifting conditions and optimizing production, market by market, as the situation evolves over the next few months."
SDSU closes through Aug. 15
South Dakota State University is canceling all on-campus group events and activities through Aug. 15, including summer school (classes will be online).
According to the SDSU's COVID-19 website, canceled events include all large-scale meetings and conferences scheduled in campus facilities by university or outside groups and university-sponsored events that occur off-campus. However, SDSU Extension Service has not yet canceled field days, tours or other ag events that are usually held in the summer.
"We are discussing how to conduct these activities in different ways than have been done in the past in order to comply with Center for Disease Control safety guidelines, but we have not determined definitive plans to date," according to an email from Karla Trautman, SDSU Extension director. "We will release more information as it becomes available later this spring and into early summer."
No youth livestock shows
While agriculture and food have been deemed essential industries by the Department of Homeland Security, agriculture-related activities and events that are nonessential to the process of producing food and feed should be canceled or postponed to a later date, says Doug Goehring, North Dakota agriculture commissioner.
"Events such as livestock auction markets and ag auction sales are considered essential and can operate with certain precautions to mitigate risk," he says. "Events such as youth livestock sales, animal shows and other activities should either be canceled or moved to a date in the future and reassessed at that time."
Sales and events that are viewed online with no in-person attendance could continue.
"The [number of] people who are organizing the sale or event and need to be at the site in person should be limited to those that are essential and [they should] take all precautions to protect themselves and others," Goehring says.
Sunflower summer seminar canceled
The National Sunflower Association has cancelled its 2020 Summer Seminar that was scheduled for June 22-24 in Spearfish, S.D.
"This was felt to be the best and safest course of action after careful consideration of evolving COVID-19 pandemic developments," says John Sandbakken, National Sunflower Association executive director. "The NSA decided to make this decision now to allow time for attendees to make necessary travel and planning adjustments."
The 2021 Summer Seminar will be held at the Radisson Hotel Duluth-Harborview on June 22-24 in Duluth, Minn.
Beekeepers considered essential
Beekeepers and their employees are considered essential ag workers, according to Doug Goehring, North Dakota agriculture commissioner.
"When you see beekeepers working in apiaries or riding in trucks together, understand that they are engaged in the production of food," he says. "A lot of beekeepers are returning to the state from other states and they have been asked to isolate from the public, but understand that they still have to care for and manage their bees.
"In the event that someone is ill, we ask that beekeepers respond accordingly and isolate themselves."
Poet, NDDA, SDSU and the National Sunflower Association provided information for this update.
About the Author(s)
Subscribe to receive top agriculture news
Be informed daily with these free e-newsletters
You May Also Like
---