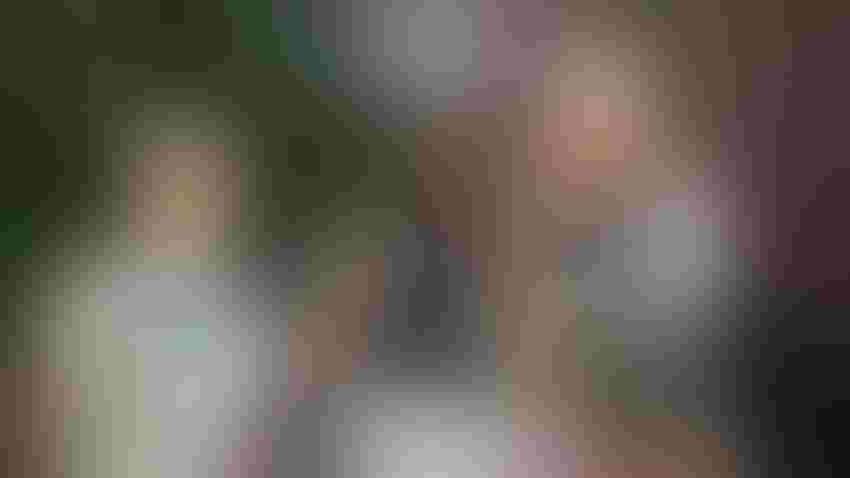 HANDS-ON: Oregon State University Extension Service 4-H'ers fly a drone.
Amanda Loman/OSU
Oregon State University Extension Service will use a five-year, $10 million grant from the U.S. Department of Agriculture to serve as coordinator of USDA-funded projects that aim to cultivate the next generation of research, education and Extension professionals in food and agricultural sciences.
Together for Innovating Youth in Agriculture, housed at OSU and designating OSU Extension as a National Center of Excellence for Youth Development, will emphasize support, collaboration and technology to ensure the success of projects that promote positive youth development in agriculture, both regionally and nationally. OSU is the sole institution that will maintain the Youth Innovators Empowering Agriculture Across America Coordination Network (YEA-CN).
With the grant, OSU Extension will integrate racial justice, equity and opportunity frameworks in programs, training and evaluation. In addition, OSU Extension will lead the development of youth climate change curriculum with an emphasis in "climate smart" agriculture and forestry.
"OSU Extension was awarded this grant because our faculty and staff have a proven track record of expertise in all of the areas required for this network to be successful," said Kristopher Elliott, associate director of OSU Extension, who will serve as the grant's principal investigator. "For example, we are a national leader in positive youth development. The 4-H Thriving Model for Positive Youth Development, developed by our faculty, is used widely across the country and is a likely component of projects in the Youth Innovators Empowering Agriculture Across America program."
Another example, Elliott said, is Extension's leadership role in the launch of Oregon's statewide outdoor school program in 2017. In outdoor school's inaugural year Extension coordinated the efforts of 197 school districts to engage more than 30,000 students. The launch involved the creation of reporting and evaluation structures and professional development opportunities, the establishment of a curriculum clearinghouse and the support of culturally responsive programming.
Young innovators
OSU Extension will take a similar approach in building Together for Innovating Youth in Agriculture. Extension's first-year responsibilities include:
Hiring staff, including a program coordinator and an evaluation coordinator.

Developing a public-facing website in English and Spanish that will serve as the primary information hub for project teams and as a platform to highlight the impact of associated projects.

Convening project leaders to create a clearinghouse of projects and related activities. It will feature a custom data dashboard that captures essential information, milestones, progress and evaluation for each project.

Hosting professional development events and workshops, highlighted by a national conference.

Establishing a national steering committee comprised of youths and adults from each of the regional projects.

Launching the development of comprehensive climate change curriculum emphasizing agriculture and forestry.
According to USDA, all funded projects in the Youth Innovators Empowering Agriculture Across America program will align with agency priorities and include the following components:
Engagement of youths in agricultural careers.

Culturally relevant experiential learning.

Focused collaboration with tribal communities and designated U.S. insular areas – which include American Samoa, Guam, Republic of the Marshall Islands, Puerto Rico and the U.S. Virgin Islands.

Access and participation among underrepresented youths and communities.

Hybrid training programs.
Youth Innovators Empowering Agriculture Across America is a program of the USDA National Institute of Food and Agriculture through its Agriculture and Food Research Initiative's Education and Workforce Development Program.
Source: Oregon State University
Subscribe to receive top agriculture news
Be informed daily with these free e-newsletters
You May Also Like
---