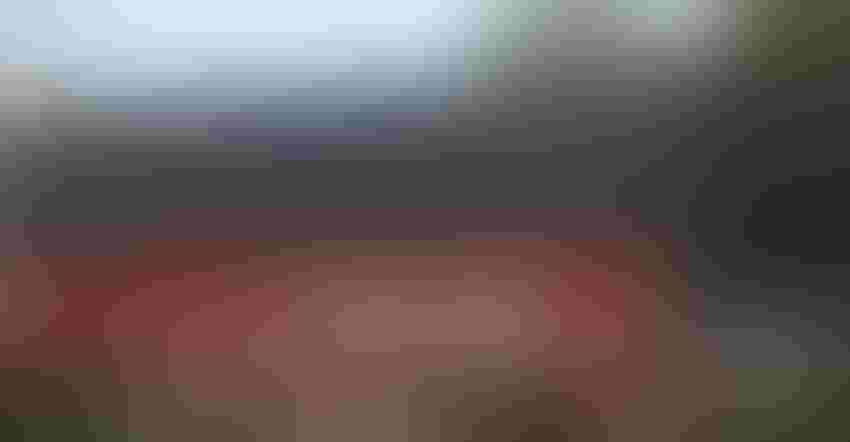 NEW PURPOSE: The Old Lambert Dairy Farm has been brought back to life to serve as a nonprofit educational site to enhance mind, body and soul, says owner Frances Audia-Kopicki.
The first time Frances Audia-Kopicki passed what was known as "the Old Lambert Dairy Farm" while traveling through the Washington Township area, it was as if the place said to her, "Please save me!"
Those who might roll their eyes and pooh-pooh that visceral reaction need only think about a time something similar may have happened to them. Maybe it was an old truck rusting in a backyard, a neglected schoolhouse with broken windows or an antique table at a yard sale with the finish peeling away. Whatever it was, there was a connection.
Audia-Kopicki, founder of a gourmet food business called Cha Cha's Creations LLC, purchased the farm in late 2011. It was no longer a farm exactly, but a collection of farm buildings. In addition to the farmhouse and garage, the 3 acres include a large barn, smaller barn, milk house, grain barn, workshop, corn crib, chicken coop and silo.
Gone is the rest of the 45 acres of the farm that had been a mainstay in the area for many years when owned by the Lambert family. More than once, developers have proposed destroying the farmstead.
Seeking more history
Audia-Kopicki is eager to learn from anyone who knows more about the history of her property and may have old photos. She says David and Elizabeth Lambert built the farm in 1870, and after they died, it was inherited by their only son, Lawrence. 
In addition to working the family farm, Lawrence worked at a nearby meat market. There, he met Florence, whom he married, and together they continued farming.
The couple did not have children but took a young man under their wing, mentoring and guiding him as if he were their own. Lawrence died in 1995; Florence in 2011. Extended family soon split up the farm, and it was sold.
It can be a challenge for someone buying farm buildings without land surrounding them to not only widen the opportunities for their use, but also provide a buffer zone between them and encroaching development. But those who love farms and all they have stood for are compelled to try. Audia-Kopicki is one such person.
"I had to save what was clearly once a diamond and had become rough," she says with a smile. The entire farmstead, including the house, had been vacant for 10 years due to Florence being confined to a nursing home. Cleaning out years of accumulated clutter and animal waste and making repairs was no small undertaking. The only treasures left behind were the rundown buildings.
Audia-Kopicki, an avid bargain-finder and repurposer, hosts an array of events in the main barn and has given it a one-of-a-kind eclectic personality.
Kopicki's Kids
Just as important to the rebirth of the farmstead is the way in which that rebirth has occurred. Audia-Kopicki has welcomed others, young and old, to join in the process, but it was a tragic accident that set in motion an informal mentoring program called Kopicki's Kids.
Michael Wells, a young man from the area, had been hired to help with repairs on the farmstead when he was killed in a five-passenger car accident in 2015 from which only two survived. Wells was 17 years old.
"We held his funeral luncheon at the farm," Audia-Kopicki says. "I told the many kids who came, 'You can come here anytime.' "
She adds with conviction, "I would rather have them pick up a shovel than a beer can. The kids tell me they find the Old Lambert Dairy Farm to be peaceful. They are drawn here."
Word has spread. Kids come for volleyball and campfires, conversation and companionship. Audia-Kopicki helps them find paying work in the area, listens to their troubles and offers advice. They are "Kopicki's Kids."
Wells' younger brother Aaron, who now spends as much time as possible helping at the farm, says, "Frances helps me deal with lots of things" — much like the Lamberts once helped a young man find his way many years earlier.
"We have worked to bring the Old Lambert Dairy Farm back to life as a nonprofit educational site to enhance your mind, body and soul," Audia-Kopicki says.
Residents in the area have responded positively. "Most of them honk their horns as they pass by and see me outside working," she says. "This has been my motivation and my fuel to continue."
Today, the farm is a licensed 501(c)(3) organization and has a full summerlong agenda hosting private events and educational activities for children ages 5 and up. Age is irrelevant, Audia-Kopicki says, because being around a barn makes many people kids at heart.
For more information, visit theoldlambertdairyfarm.com, or email [email protected].
Arnett writes from Battle Creek and is the author of "American Barns."
Subscribe to receive top agriculture news
Be informed daily with these free e-newsletters
You May Also Like
---