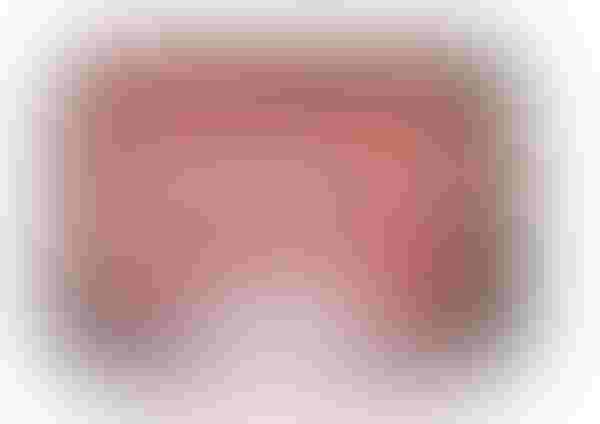 National Farmers Union submitted one of the 770 comments received on the Federal Trade Commission Notice of Proposed Rulemaking related to "Made in USA" and other U.S.-origin claims on product labels.
National Farmers Union has long advocated for clear and accurate labeling and it supports the FTC proposed rule that would strengthen voluntary U.S. origin claims on labels and penalize those who incorrectly label products.
"American consumers want to know where their food comes from – and farmers want to tell them," said NFU President Rod Larew. "When mandatory Country-of-Origin Labeling (COOL) was the law of the land, it was easy to determine where meat had been born, raised, and processed, to the benefit of both parties. But since it was unjustifiably reversed five years ago and replaced with these deceptive "Product of the USA" labels, it's become nearly impossible for consumers to determine the origin of the meat they're eating or for ranchers to differentiate their products."
NFU argues that labeling beef or pork that was born, raised, and slaughtered in another country but processed in the United States as a "Product of the U.S.A.," misleads consumers and puts American ranchers at a disadvantage.
"By enforcing existing guidance on U.S. origin claims on labels and penalizing those who mislabel consumer goods, the FTC's proposed rule would help deter misleading claims on imported meat," Larew said. "We urge FTC to finalize and enforce this rule; FSIS should then follow suit by amending its meat labeling standards to reflect FTC's recommendation that all or virtually all ingredients in a product must be made and sourced in the United States in order to carry a label that indicates it was 'Made in the U.S.A.'"
Here are some of the other comments:
"We feel the FTCs proposed rule to apply the Made in the USA (MUSA) requirements to not only MUSA claims but also MUSA labeling is a step further in fighting misleading or dishonest advertising. U.S. companies, many of them small to medium sized firms, rely on MUSA to promote and sell their products. In this age of online purchases and international sellers, it seems too easy for companies to label a product MUSA to boost sales but not be held accountable for fraudulent labeling when the product is indeed made or assembled outside of the US. Of course, any new regulation will be meaningless without the necessary ability to enforce the rules. Therefore, the FTC needs to pursue any violations with strict penalties to deter future violations of the MUSA labeling standards." – submitted by UIUC Group A14, Illinois.
"A legitimate "Made in the USA" label evokes an instant sense of nationalism and pride, as well as an implied level of quality that translates to consumers willing to pay a premium for those products. This benefit should be protected for those who follow the rule and practices. Conversely those businesses that seek to take advantage should be swiftly and severely punished. The proposed rule takes the first step in protecting American businesses however it has to take the next step of enforcing the rules via penalties that should be proportionate to the violation. This could be in the form of a scaled / tiered fine depending on the revenue of the business in violation." – Anonymous submission
"We live in a time where the country of production carries a lot of influence when it comes to consumer decisions. People seem to care more and more about where products are made. Call it nationalism or whatever you want, but it matters to people. I believe this proposed rule will take away the advantage of falsely advertising for companies. Putting Made in USA is advantageous for companies when selling in the USA. It can be the decision point for consumers when buying products. We also know it is more costly to produce in the USA compared to many other countries. If a company falsely puts Made in the USA, it gives them an advantage while not having to pay the premium of actually producing in the USA. I believe regulation of Made in USA will make sure that companies do not get unjust advantages over competitors. I believe this is a proper rule to ensure the integrity of industries and the statement Made in USA. The only issue I see is the ability to monitor and investigate abuses of the proposed rule. . . " – Anonymous submission
The FTC proposed rule appears to set up a conflict between USDA and the FTC, according to Food Safety News. The FTC wants to ensure that only products actually made in the U.S. bear a "Made in the USA" label, while USDA policy says a foreign beef product that enters the U.S. and is processed in the U.S. can bear a "Product of USA" label.
Source: NFU, which is solely responsible for the information provided and is wholly owned by the source. Informa Business Media and all its subsidiaries are not responsible for any of the content contained in this information asset. 
Subscribe to receive top agriculture news
Be informed daily with these free e-newsletters
You May Also Like
---