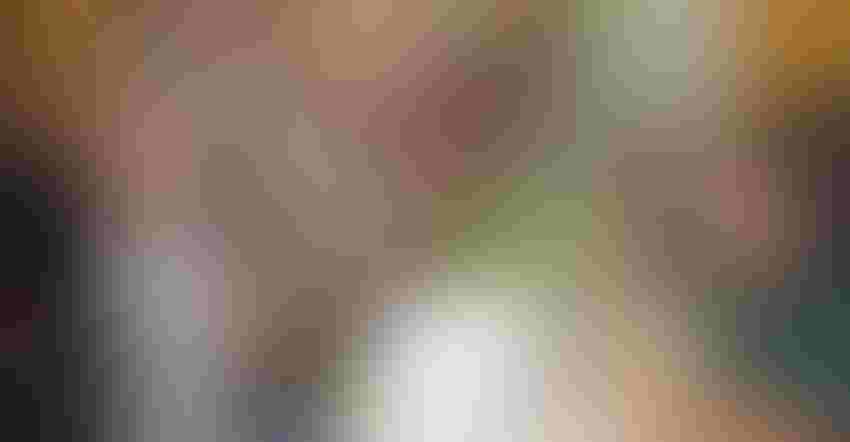 KIDS HELPING KIDS: Young fairgoers learn how to feed a steer from a 4-H member at the Mizzou Building during the Missouri State Fair. 4-H and FFA members volunteer to help teach young kids about agriculture.
Holy cow, where has the summer gone?
If you are like me, these hot, dry days were jam-packed with travel to county fairs and regional livestock shows. Turning the calendar page to August, I realize the granddaddy of all fairs is right around the corner.
The Missouri State Fair starts Aug. 9 and runs through Aug. 19.
While many of us will be settling into our favorite ringside seat to take in a livestock show, many other fairgoers will amble around the fairgrounds learning about Missouri agriculture. Who better to share with them the ag story than our youth?
This, year there are many agriculture education opportunities for fairgoers put on by 4-H and FFA members. Here are a few places you can catch them in action:
• Let's Talk Livestock. 4-H and FFA exhibitors and their livestock will be outside of the various barns sharing how they take care of their animals. From showmanship in the arena to buckets and brushes, fairgoers will learn what it takes to exhibit animals at the Missouri State Fair.
• Barnyard Story Time. Enjoy readings of your favorite childhood storybooks by 4-H and FFA exhibitors outside the Children's Barnyard. Fairgoers can also visit with exhibitors and their animals. Reading dates and times are:
Aug 9-12, 2:30 and 5 p.m.
Aug 13-15, 5 p.m.
Aug 16-18, 2:30 and 5 p.m.
Take the time this year to head over and listen while you're at the fair. It's important that rural adults support rural youth.

DOWN IN THE CORN: Parents can take a break while their kids play in tractor tires filled with corn at the Agriculture Building during the state fair, Aug. 9-19.
For the kids
This year will be the first Missouri State Fair for my grandnephew. Of course, we want him to have all the experiences of the fair, so it is a good thing the Missouri State Fair is interactive.
If you have a youngster attending the fair, here are a few places you might want to visit:
• Agriculture Building. Here you'll find kid-friendly, hands-on activities, and agriculture and food demonstrations in the Hub for Missouri Agriculture. Kids can learn to milk a cow, dip their toes in corn or play with tractors.
• Missouri Farm Bureau Building. Come for the ice-cold chocolate milk, stay for the kids' play area — and it's air-conditioned.
• Missouri Department of Conservation Building. From fish to snakes, kids will want to press their noses to the glass to look at these Missouri native creatures. Be careful — you may linger longer than you'd like. So, if you need to bribe them to get away, think ice cream.
• Gerken Dairy Center. A tradition for our family at the state fair — OK, it seems like an "every day at the state fair" tradition — grabbing an ice cream from this place is a great treat. They have shakes, cones and cups of all kinds of flavors. It's worth the stop.
So, bring the kids and come to the Missouri State Fair, Aug. 9-19, in Sedalia, Mo. It is always a good time for the young and young at heart. For more information, visit mostatefair.com.
Subscribe to receive top agriculture news
Be informed daily with these free e-newsletters
You May Also Like
---