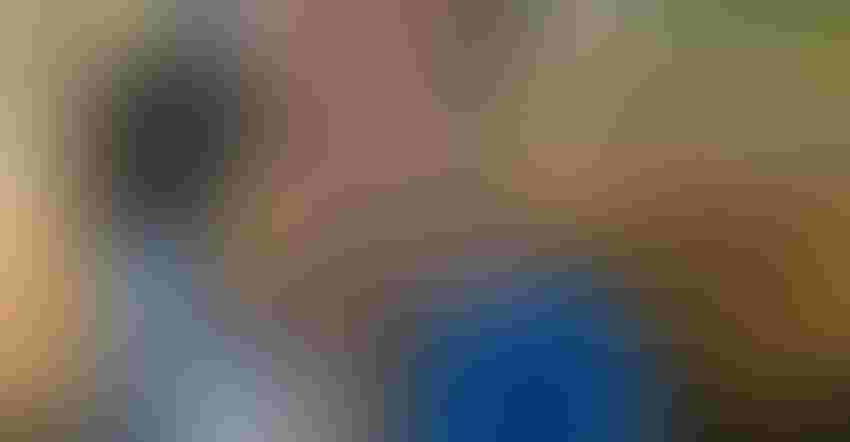 LOCAL CAMPUS: Mayville State University allows students to connect with their faculty and peers with a small campus that doesn't sacrifice a quality education.
Mayville State University
Mayville State University has a long history of providing quality, local education in Mayville, N.D. Now, it's adding a program to support students who are interested in careers in agriculture.
"Traill County, in particular, sees the importance of agriculture to the economy of the area, but also the economy of the university," says Brian Van Horn, MSU president.
MSU will be providing students with an agribusiness degree program that will tie into the university's already existing business programs. Ted Stoa, assistant professor of business, explains what prompted the addition of this program.
"We took a look around the area and the expressed needs of our former and current students. Some of these former students would have been in the agribusiness degree program had it been offered. After taking a look at the entire region, we saw an opportunity to create a new agribusiness degree program," Stoa says.
Through data collection and research, the team at MSU determined that with 25% of jobs in the Upper Midwest being related to agriculture, and 90% of the land dedicated to ranches or crop production, this program would fill that need.
Offering a four-year degree program on a smaller campus is just one benefit for students interested in this program.
"We shine with students who really prefer a smaller campus size, those who want opportunities for education where the faculty members know their names and know about each student," Van Horn says.
"There are multiple types of students in the world, some who are comfortable with a large campus and some who are more comfortable in a smaller campus atmosphere. I recognized that a small campus that offers opportunities in agriculture is unique in eastern North Dakota," he says.
Course focus
Aside from the broad aspect of ag business, students will have the chance to concentrate in specific areas within the program. "Students will be able to specialize in areas such as business, technology, animal science, and crop and weed science as we progress," Stoa says.
As an integrated degree, MSU is adding this new program into an existing department, the Division of Science and Mathematics.
"We changed some of the coursework to specialize and tailor it to agriculture, but our expertise was already on-site," Van Horn explains.
The program will see students taking core credits in agribusiness and allowing a specialization of their choosing. "Students who go into our agribusiness program won't be farmers only. They'll be able to pursue careers as Extension agents, seed and chemical salespeople, and more, and others will go on to farm," Van Horn says.
"There are many opportunities when it comes to internships and careers," Stoa says. "It really comes back to relationship building. The program is available in person and on campus, as well as through distance delivery."
The program began last spring and is accepting students for the fall. MSU looks forward to working with interested students.
"We've had a series of agribusiness activity days for prospective students, and we're continuing to welcome interested students to campus to check out the program and the university," Van Horn says. "Whatever specialization students choose, they'll get the opportunity here to be successful because agriculture is a way of life in this area.
"It has played an integral role in the history of our state and university and continues to do so today. This program gives students an opportunity to capitalize on this history and to be a part of the future of agriculture as well."
More information about MSU and the agriculture degree program can be found at mayvillestate.edu.
Subscribe to receive top agriculture news
Be informed daily with these free e-newsletters
You May Also Like
---