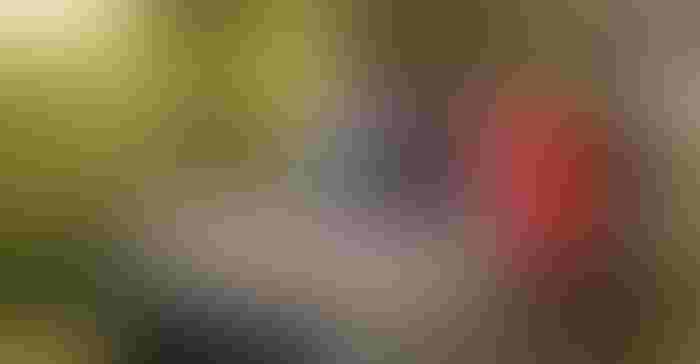 Gary Rieck says they only thing he ever wanted to do with his life was farm. His wife, Delores, says as a girl growing up, her goal was to marry a farmer and have two children.
They both saw their dreams come true and they are still living them.
Gary graduated from Kansas State University with a bachelor's degree in animal husbandry and agronomy. He completed basic training to become a member of the Army Reserve and worked for a several months as a hog buyer for Swift before purchasing 25 gilts and returning to the family farm in 1962.
Three years later, he married Delores, who was teaching school at Burlingame High School.
They started life together on the farm, where Gary raised crops, hogs and cattle, and Delores taught school, tended a garden and maintained the household.
Over time, they made steady improvements — a two-row shelter belt for cattle on the north end of the farm, a 36-by-60-foot machine shed, a feed shed, a metal shop and extra bin storage for grain.
As the family grew, they remodeled the house to modernize the kitchen and add a family room.
Gary and Delores are stewards of the land — committed to leaving each and every field better than when they started. They gave back to the community as well, with Gary serving on the local co-op board of directors, the school board in Burlingame, the Lions Club and the Burlingame Chamber of Commerce.
When their son, George, played Little League, Delores helped coach. She also served as the Federated Church treasurer for a number of years, helped with the video and computer setup for the church, and was superintendent of the Open Class Arts and Crafts for the Osage County Fair.
Gary bought land as he could, eventually owning 900 acres and renting more. At the peak, he was farming 1,300 acres and running about 400 head of cattle and 60 sows.
"Then, in 1999, I got colon cancer," he says. "That kind of forced me to slow down a bit. I still have about 700 acres of land, and I run about 200 head of cattle that I buy in August of one year and sell in August a year later."
Arthritis in his ankles has also taken a toll on his mobility in recent years. He wears fitted boots to help him walk and uses crutches to keep his balance. But he hasn't stopped farming and he doesn't intend to.
"He'd not be a pleasant person to live with if he couldn't farm," Delores says. "It's what he loves doing, and I love watching him do it."
Their son, George, now works with a company that does GPS crop mapping. He and his wife, April, have two young sons, Holt and Cabe.
Their daughter, Gwen, is married to Josh Hoy, and they ranch in the Flint Hills. They have one daughter, Josie.
Gary and Delores Rieck are one of five couples who join the ranks of Kansas Master Farmers for 2018. They will be honored at the annual Master Farmer banquet on March 8. Read a full profile of the Riecks.
About the Author(s)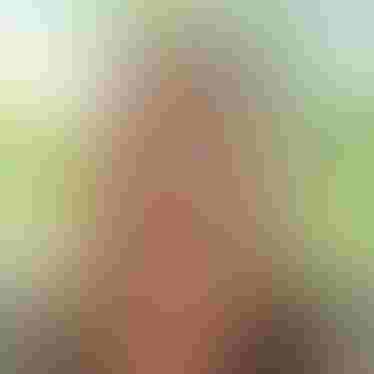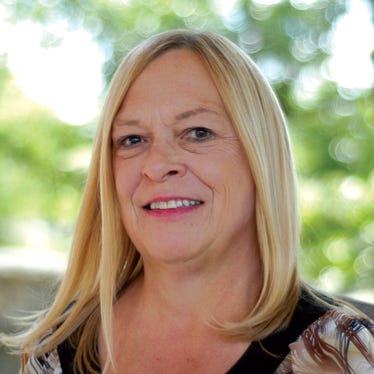 Phyllis Jacobs "P.J." Griekspoor, editor of Kansas Farmer, joined Farm Progress in 2008 after 18 years with the Wichita Eagle as a metro editor, page designer, copy desk chief and reporter, covering agriculture and agribusiness, oil and gas, biofuels and the bioeconomy, transportation, small business, military affairs, weather, and general aviation.
She came to Wichita in 1990 from Fayetteville, N.C., where she was copy desk chief of the Fayetteville Observer for three years. She also worked at the Pioneer Press in St. Paul, Minn. (1980-87), the Mankato Free Press in Mankato, Minn. (1972-80) and the Kirksville Daily Express in Kirksville, Mo. (1966-70).
Subscribe to receive top agriculture news
Be informed daily with these free e-newsletters
You May Also Like
---