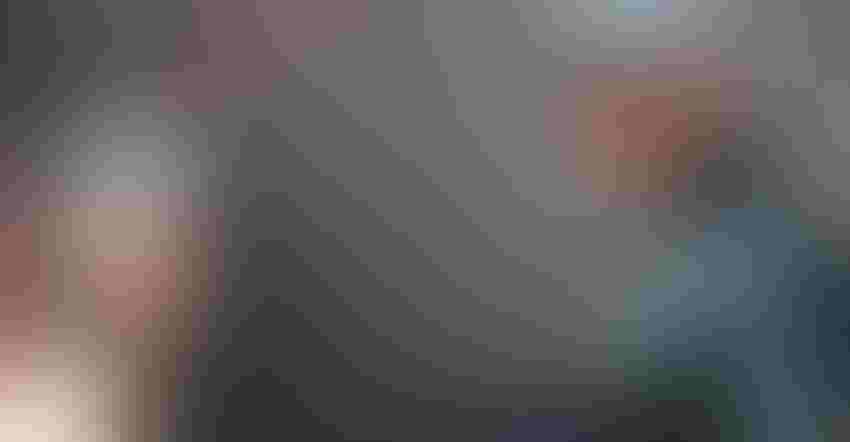 FARM TEAM: Farm and ranch couples often find that working together is the most rewarding part of their relationship.
Since February is the month of love on the farm, it reminds me of something our parish pastor told my wife and I when we told him we were engaged to be married.
"Don't spend much time worrying about the wedding day," Father Ron told us. "All you need to be married is the pastor, the two of you and a couple of witnesses. Spend most of your time thinking about the marriage."
I've recalled his words of wisdom many times over the past nearly 22 years of our marriage. I also have recalled how many longtime couples I know from our own community. Couples who were married for 50-plus years often were married during a short, weekday ceremony.
One farm couple I know was married on a cold Valentine's Day in the basement of the church, because it cost too much to heat the main sanctuary. Those humble beginnings of their life together didn't deter them from raising a beautiful family and living a strong married life for more than five decades.
The words "I love you" need to be said as often as possible. But the words mean nothing unless we back them up with actions. For many married farm and ranch couples, those actions could be quite simple and lack any sort of drama expected in today's social media society.
In fact, many farm couples enjoy working together most of all. It may be working in the calving pastures, planting corn or during harvest time, but the fact that they are together is the most important thing.
You may have heard the story of the old farmer and his wife who had been married for 50 years. Each morning, the old farmer made breakfast for his wife, and each day he toasted bread for their breakfast.
He dutifully gave his wife the crust, and he took a slice of bread from the inside of the loaf for himself. This always bothered his wife, so on their 50th wedding anniversary, as the old farmer prepared breakfast and toasted the crust for his wife once again, she decided to speak up.
"In all these years, I'm getting tired of it. You always give me the crust of the bread. Why can't I have a regular slice, just once?" she asked her husband.
"I'm sorry," the old farmer replied. "I gave you the crust every morning because that is my favorite piece."
That story wouldn't play well on reality TV or social media, but it says what love truly is in the simplest way possible. It is not what society says it is. It is made up of quiet, simple, little things, done on a daily basis. Sometimes these things are a sacrifice for one spouse or another.
That message just doesn't fit into the modern romantic notion. But I truly believe, after interviewing so many farm and ranch couples who have been successfully and happily married for decades, through thick and thin, that this is true.
The candy and flowers are nice and necessary, but the day-to-day loving actions that we make toward our spouses are what count in the long run. As Father Ron said, the wedding day is great, but the truly important part comes after that.
Subscribe to receive top agriculture news
Be informed daily with these free e-newsletters
You May Also Like
---