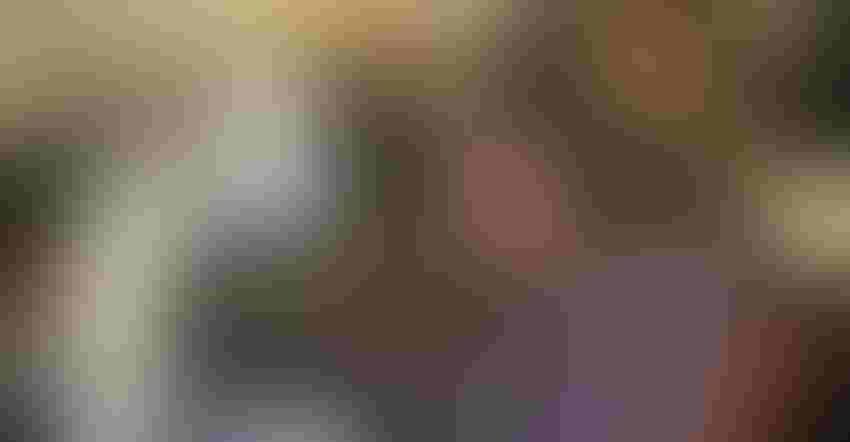 HOSPITALS STRUGGLE: The Kansas Hospital Association has been working to create a new model for the delivery of care in an ongoing effort to try to help rural hospitals survive as the population of rural Kansas dwindles and ages. Next month, a series of conversations will begin to help communities make decisions about the effort to keep health care services available.
P.J. Griekspoor
It's no secret that health care in rural Kansas is facing serious challenges and small community hospitals are struggling to keep the lights on. In the coming weeks, a series of virtual events will foster community discussions that can help pave the way for changes that will allow more effective, efficient delivery of health care in rural communities.
Later, as the threat from the coronavirus lessens, the effort will bring residents of communities together to discuss the Future of Rural Health Care in Kansas and how needs can be met through a new model of health care delivery made possible by recent federal legislation.
In a special media briefing early in January, the partners in the project — the Kansas Health Foundation, the United Methodist Health Ministry Fund, the Kansas Hospital Association and the University of Kansas Public Management Center — gave reporters an overview of the problems that hospitals are facing and explained how the conversations on implementing change will be conducted.
David Jordan, president of the United Methodist Health Ministry Fund, said that much of the problem can be explained by a look at the demographics of the state, where the population is declining and aging. By 2064, he said, there will be a 22% reduction in the population of rural communities with between 10,000 and 50,000 residents and 69% of the population growth will be in the over-65 demographic. About 1 in 4 Kansans will be over 65 by 2064.
At the same time, public funding for health has decreased, with Kansas now ranked 40th in the country for public health spending. Kansas has not expanded Medicaid and that has also caused financial problems and a drop in Kansas's overall ranking, which has declined more in the past 30 years than any other state.
Pandemic adds challenge
The ongoing COVID-19 pandemic has created additional challenges in rural America, where the risk of severe illness is higher and where outdated facilities and a shortage of support services makes care more difficult. Rural hospitals have a shortage of workers, public health departments have limited resources and insufficient broadband makes telemedicine harder.
The number of rural Kansans without health insurance coverage is growing and hospital revenues are shrinking, in part because of the declining population and in part because of changes in technology.
"Years ago, many procedures required a day or two in the hospital," said Jennifer Findley with the Kansas Hospital Education and Research Foundation. "Take cataract surgery as an example. Fifty years ago, it was a two-hour operation that required at least one and often two days as an inpatient. Today, it takes about 10 minutes and is done on an outpatient basis. It's the same with dozens of other procedures. Those procedures that do require more specialized care are referred to bigger centers where the staff has more experience and a higher level of skill."
She added that there are 37 Kansas hospitals that average fewer than two patients staying overnight. Across the state, there are 75 hospitals operating at a financial loss and in danger of closing.
In 2012, the Kansas Hospital Association began an assessment to study options for changing the operating model to create a more sustainable system that would ensure needed health care services continue to be delivered.
A new model for care delivery
But those essential services, Findley said, can usually be addressed in a doctor's office or a clinic instead of a full hospital. Preventative care services, immunizations, chronic disease management, diagnostic lab work and imaging, family planning and prenatal care and prescription assistance can all be delivered in a clinic setting.
The model Kansas developed is called a Primary Health Center, which would be open 24 hours a day, seven days a week and would offer emergency services and all primary care services but would not have overnight beds. In addition, robust transportation services would be maintained to ensure that patients who need a higher level of care could be moved to regional centers.
The PHC could offer management of chronic conditions such as heart disease or diabetes and could offer other services include rehabilitation, behavioral health, oral health or specialty care by visiting specialists or by telemedicine.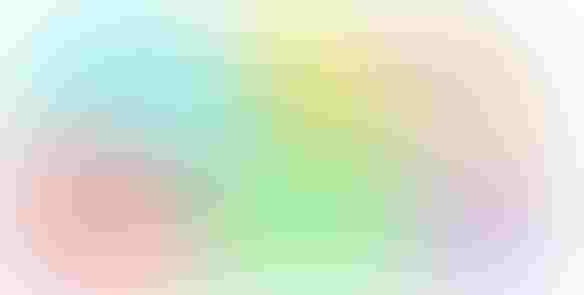 In December, the Consolidated Appropriations Act created a similar model that it calls a Rural Emergency Hospital and authorized such centers to be operating starting in January 2023.
The Kansas Hospital Association will now begin working with the state legislature to ensure that Kansas law will permit Rural Emergency Hospitals and begin educational efforts at the regional level, starting with the virtual events.
"Eventually, it will be essential to have in-person conversations in individual communities, but right now, COVID makes that impossible," Findley said.
6 virtual meetings set
Virtual meetings will be from 1:30 to 3:30 p.m. and will take place:
Feb. 9 for the southwest region

Feb. 11 for the northwest

Feb. 24 for north-central

March 2 for south-central

March 4 for the northeast
You can sign up to attend any one of those virtual meetings here.
In March 2020, just a week or so before the COVID-19 pandemic caused a shutdown, the Decatur County town of Oberlin held a community conversation about the future of its hospital.
Kris Mathews, chief operating officer of Decatur Health, said the hospital felt it was essential to let the community know that it was struggling to stay open and to help residents understand what kind of changes might have to happen.
"We had about 80 community members who participated," he said. "The people appreciated us getting them involved and giving them a chance to offer ideas that will help maintain access to care. Change can be challenging and even scary, but the prospect of losing our hospital entirely is even scarier. I think that's true in most communities where the hospital is often also the largest employer."
Almost 70% of the participants agreed that a new model (like the Primary Health Center or the Rural Emergency Hospital) would work, he said.
Cindy Samuelson with the Kansas Hospital Association said that the upcoming regional conversations will provide a framework to help individual communities address the issue. She said the goal for KHA is to be ready to launch the new model in two years when the federal legislation allows the change.
The University of Kansas Public Management Center is helping coordinate regional and community conversations and provide materials and outreach.
About the Author(s)
Subscribe to receive top agriculture news
Be informed daily with these free e-newsletters
You May Also Like
---