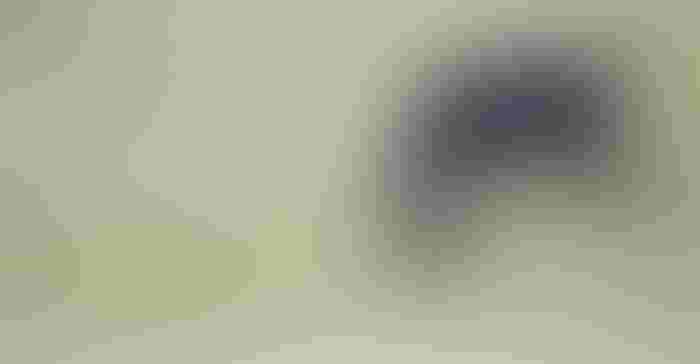 Calving time is a harbinger of spring, even when it starts in early February.
I know, it's not even mid-February. I know that, in spite of what groundhogs may or may not have seen last week, winter is not about to release its steely grip on the weather before sometime in mid-March — if we're lucky.
But the thermometer topped 77 this afternoon in Johnson City, Tenn. It's sunny, a few wispy white clouds slip slowly across the sky. The new calves in the pasture behind the house are curled up in little black balls, soaking up what, to all appearances, is sunshine from a beautiful spring day.
A few tiny wildflower blossoms poke above the brown straw left in the hay meadow. Reddish buds are emerging on the lavender bush beside the deck. Daylily shoots thrust through the soft soil in the front flower bed, and one of Pat's purple pansies, in full flower, displays a yellow spot the size of a thumbtack in the middle.
It looks and feels like spring. And the forecast for tomorrow—a low of 19. So, I'll enjoy today and  appreciate these images that herald springtime.
About the Author(s)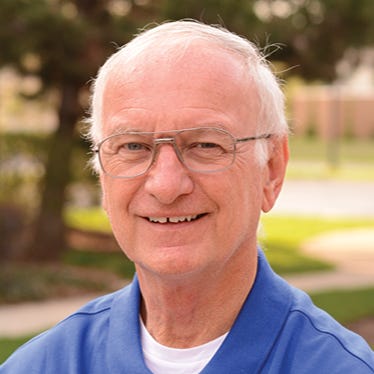 Ron Smith has spent more than 30 years covering Sunbelt agriculture. Ron began his career in agricultural journalism as an Experiment Station and Extension editor at Clemson University, where he earned a Masters Degree in English in 1975. He served as associate editor for Southeast Farm Press from 1978 through 1989. In 1990, Smith helped launch Southern Turf Management Magazine and served as editor. He also helped launch two other regional Turf and Landscape publications and launched and edited Florida Grove and Vegetable Management for the Farm Press Group. Within two years of launch, the turf magazines were well-respected, award-winning publications. Ron has received numerous awards for writing and photography in both agriculture and landscape journalism. He is past president of The Turf and Ornamental Communicators Association and was chosen as the first media representative to the University of Georgia College of Agriculture Advisory Board. He was named Communicator of the Year for the Metropolitan Atlanta Agricultural Communicators Association. Smith also worked in public relations, specializing in media relations for agricultural companies. Ron lives with his wife Pat in Denton, Texas. They have two grown children, Stacey and Nick, and two grandsons, Aaron and Hunter.
Subscribe to receive top agriculture news
Be informed daily with these free e-newsletters
You May Also Like
---