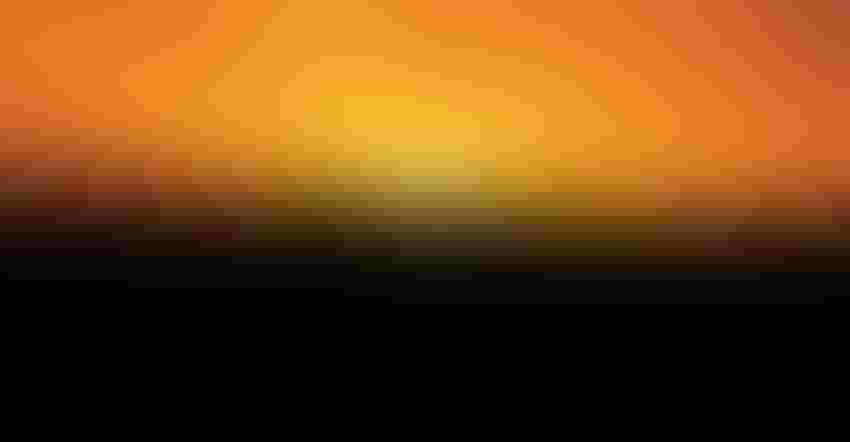 We weren't the last family in our small farming community to get a television, but we sure weren't the first, either. It was the early 1960s when, upon selling the spring calf crop, Dad reluctantly brought home a used General Electric 21-inch, black-and-white, cabinet-model TV. It was a 100-pound monstrosity that took up way more space than our old cabinet-model radio had occupied. Everyone, except Dad, was elated.
Since we lived a hundred miles from the nearest city that had television stations, we had to erect an antenna on a cedar pole about 50 feet from the house. Unfortunately, we lived in a valley surrounded by hills on all sides, which allowed us to receive the signal from only one station. I was jealous of my buddies who lived up on the ridge and were able to get "both" channels, so my life felt pretty deprived. Sure, I could watch "Bonanza" and "The Virginian," but I had to rely on the weekly recap from my friends to find out what had happened on "Gunsmoke" and "Rawhide."
The nightly ritual began with turning on the TV in the living room before we sat down to eat supper in the kitchen. It would take several minutes for all the tubes and transistors to warm up to the point where we would have sound and some semblance of a picture. I would usually finish eating before everyone else, so I was the one charged to "play" with both the horizontal and vertical holds so we had a watchable picture by the time the rest of the family finished their meal. If the weather was clear, the power stayed on and there weren't "technical difficulties," we would enjoy a couple of hours of entertainment before bedtime.
Hundreds of options
My memories of all that were revived recently when my wife borrowed my truck to go into town and purchase our first new TV in several years. She had to rearrange the entire living room because the new television hangs on the wall and is bigger than some movie screens I've paid to visit. To quote our president, "It's huge."
The new TV set is testimony to our society's advancements in technology. Heck, it doesn't even have a vertical hold knob on it … anywhere. The color is amazing, and it has a whole bunch of pixels (whatever those are). Since we still live out in the country, we don't have access to cable services and, since I refuse to pay the exorbitant prices charged by satellite TV, our new giant device relies on a simple antenna in the attic of our house. We now live about 30 miles from the same city that housed the only TV station of my childhood but, through the wonder of the digital age, we can now get over a dozen different channels — and there's still hardly anything worth watching.
My wife, who is not as "cheap" as I am, does subscribe to an online streaming service which enables our new, "smart TV" to connect to a channel that runs every episode of every TV show that's ever been recorded. So, here it is almost 60 years after my first introduction to that newfangled technology, and I find myself confined to one channel again, as I spend most evenings watching the life-sized images of Marshall Dillon and Rowdy Yates on the episodes of "Gunsmoke" and "Rawhide" that I missed when I was a kid.
Crownover writes from Missouri.
Subscribe to receive top agriculture news
Be informed daily with these free e-newsletters
You May Also Like
---