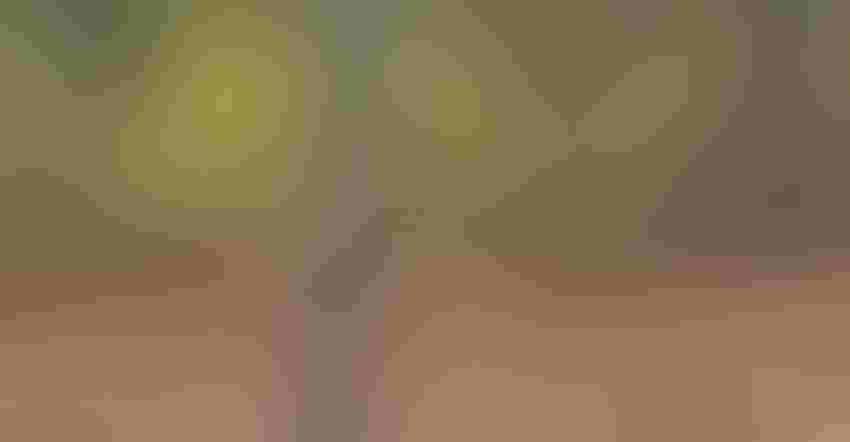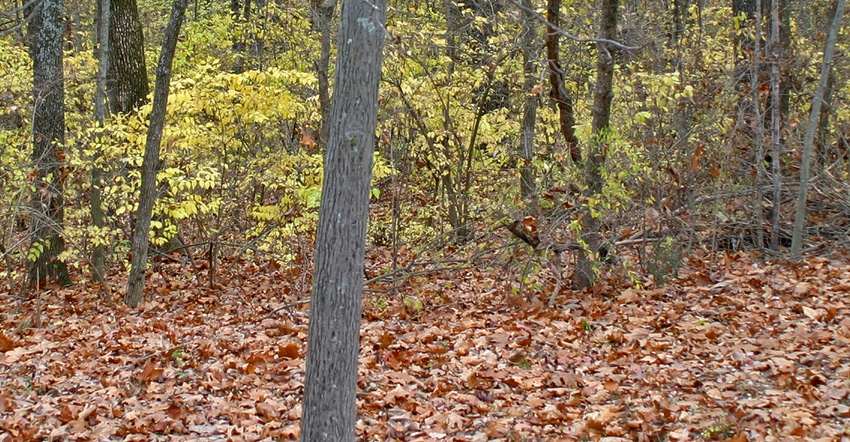 MASKING THE VIEW: Honeysuckle shrubs hide an unwanted view of the forest floor. However, these invasive species will continue to grow and take over the area. It is best to remove them.
Scott Woodbury
Given the choice between keeping or replacing large invasive, non-native bush honeysuckle shrubs to screen an ugly view, homeowners often choose to keep the honeysuckle. The thought of living with an ugly view for a few years while waiting for a replacement to fill in can be a bitter pill to swallow.
So here is a remedy to help you take a step in the right direction. You don't have to remove all the honeysuckle at once; replace 10% to 20% of it instead. In subsequent years, repeat the process until the job is done. This may be the way to go if you have a lot of them, but will be helpful even if you have five or six. You shouldn't have to give up much view each year, and you will be amazed how painless the process can be.
How to remove
Fall and winter are great times to begin identifying and cutting down large honeysuckle shrubs. In November honeysuckle leaves turn light yellow, and plants have bright red berries. Leaves are arranged in pairs on either side of the stem. Also, branches bigger than a half-inch have vertically striped bark. This is a great time to scout for plants big and small. Mark them with colorful ribbon or flagging tape so you can come back to them when they are bare twigs — and when they look much like other shrubs in the woods.
Once you have plants identified and marked, it is time to begin removing some of them. Start at the edge of the patch. You will need a very sharp hand or chain saw. Dull blades will make the work miserable, so start with new or newly sharpened equipment.

COLORFUL FALL: While honeysuckle produces colorful fruit in the fall, it should be removed slowly from an area, as it will push out native shrubs wanting to take root.
For plants with stems 2 inches or larger, begin cutting the branches at shoulder height. You may need to cut these "tip" branches smaller for easy handling or removal. Next, cut the lower "trunks" at ground level and remove the stems. They will sprout again next spring, but will be easily cut back with hand pruners. If you continually remove the regrowth, they will eventually die. This method works when you are removing just a few shrubs. To avoid sprouting altogether, either dig out the stumps by hand or remove with a stump grinder.
If you prefer using herbicides, spray the fresh-cut stumps immediately within 60 seconds following initial cutting with a 10% concentration of glyphosate (Roundup or similar) or an 8% concentration of triclopyr (Brush-Be-Gone or similar). The best time to do this is in fall. Next best time is in winter when temperatures are above freezing.
Plan to replant
Spring is the best time to replant, and September is the next-best time.
Replacing a honeysuckle screen quickly involves selecting the right species, using a larger-size plant, planting in good soil, mulching, and watering regularly. The best native shrubs for screening in part shade or at the edge of the woods include rough-leaved dogwood, hazelnut, bladdernut, and wild hydrangea.
Keep in mind that very few plants grow as densely as bush honeysuckle in heavy shade, so limbing up and thinning canopy trees will improve shrub density and screening potential. Trim canopy trees before installing replacement shrubs. Select the biggest plants you can afford, but keep in mind that small seedlings grow surprisingly fast in good soil.
If your soil is heavy clay or compacted from construction, loosen by digging and turning with a shovel. Then add and till in compost or a combination of good-quality topsoil and compost. Increasing the soil elevation with added topsoil adds some cost, but will increase the height of your screen and improve growth rate when soils are very poor. Add mycorrhizal fungi whenever you plant to improve plant vigor, especially when leaves are slightly yellow. They can be purchased at most garden centers in a powder form, which is mixed in the soil around the planting ball when planting. This really makes a difference in plant health and growth. Mulch 2 to 3 inches deep, and water regularly when it doesn't rain.
Go slowly with honeysuckle removal. Remove and replace bush honeysuckle a couple at a time, if that suits you, and in a few years you will begin to see results in the most delightful way.
Woodbury is curator of the Whitmire Wildflower Garden at Shaw Nature Reserve and Missouri Prairie Foundation's Grow Native! Program adviser.
About the Author(s)
Subscribe to receive top agriculture news
Be informed daily with these free e-newsletters
You May Also Like
---