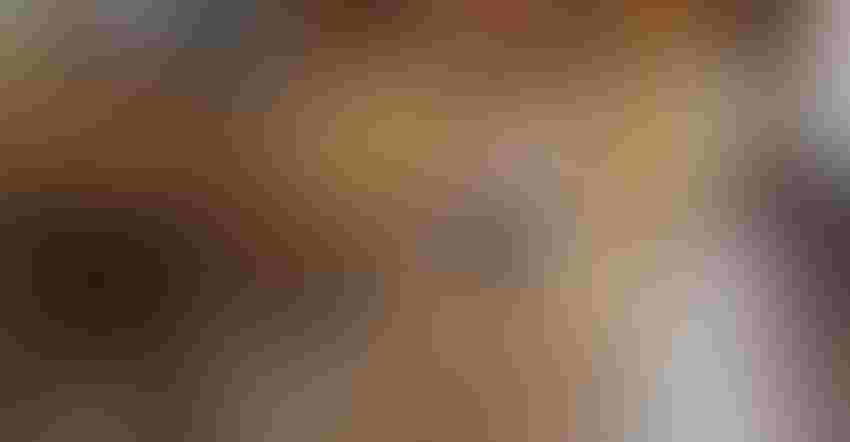 EVOKING MEMORIES: For an increasing number of today's students, like my grandson, Dylan, shown here in the historic country school building at Old Cowtown Museum, the experience of a one-room schoolhouse comes only at museums.
I was editing our recent history column that discusses concerns over rural schools in 1948 when I was plunged into memories of my own time in a one-room classroom for eight grades of education.
For the record, I loved Vannoy School. I loved my first- and second-grade teachers, Mrs. Betty and Mr. Fred Stone, a husband and wife team who traded off teaching us to also handle parenting their small children.
I loved Mrs. Ruth Kerns, my teacher from third to eighth grade who handled eight grades, multiple learning abilities and some pretty crazy kid personalities, including mine, as if each and every one of us was a special gift to her life. It took me the better part of 30 years and kids of my own in the school system to realize how totally she understood how it really is.
It was Mrs. Kerns who kept me after school to teach me how to tell time on an old-fashioned clock, a concept I just couldn't grasp in third grade. I was terrified at being kept when everyone else went home. I pictured some kind of torture. I was warned by one of the eighth-grade boys that for every wrong answer I gave, she would shove a toothpick under my fingernail.
What she did was take the face off a big clock and have me take hold of the minute hand, marching it around the face, counting "five, ten, fifteen, twenty" as I physically moved it forward. She made the forward progression of time something real, something that I could feel and even control with my own fingertips. I figured it out in about 10 minutes. I stayed for a half hour for the attention.
It was Mrs. Kerns who took me to the state library in Jefferson City and signed me up for a reading program that mailed me books based on the advancement of my reading level from fourth to eighth grade. By high school, I had read every American and World Literature assigned project through the end of an English major in college.
In an era where we seem to think "bigger is better" for everything from family farms to classrooms, it occurs to me that little is a whole lot better for many students who need individual attention from a teacher who actually knows them way more than they need an iPad or a Smart Board.
I think this is also true of community schools in urban districts that have seen their neighborhood schools lost in a consolidation era that talks about "efficiency of scale," as though educating kids is equivalent to increasing the output of jockey shorts on an assembly line.
I am a proud graduate of Vannoy. We had a wood-burning stove for heat; open windows for air conditioning; two outhouses, one for girls and one for boys; and a well with a hand pump for water supply. I can remember pumping frogs out of that well. We tossed them out of the bucket before pouring it into the water cooler we all drank from.
We put our lunch boxes on shelves on the outside wall of the coat room, which didn't get much heat from the stove that warmed the classroom. Sometimes my sandwich would be frozen and there were ice chips in the milk that I drank from a pint mason jar.
On Fridays when it was bitterly cold, we'd have "hot lunch" from a big pot on the wood stove. Mrs. Kerns would bring chucks of beef or chicken and students would bring jars of home-canned vegetables to add to the pot.
I proudly served my turn as "flag monitor" to unfold and raise the flag at the start of the day and lower and fold it at the end of the day. Folding the flag correctly was a major lesson, and we took our turn at the duty very seriously. At a grade school recently, I watched as a single adult hauled the flag down at the close of the day, wadding it into a ball against her chest to carry it inside. I found myself wondering if anyone would fold it correctly, or does it just get stuffed on a shelf overnight?
It was jarring to read about the struggle of rural communities to hold onto their little schools as long as 70 years ago. Vannoy closed 56 years ago in 1962, the year that I finished eighth grade. The local Extension Club bought the building and continue to use it for meetings and events to this day.
My younger siblings all faced a bus ride into town school, 15 miles away. Not a single one of them remember "grade school" with the fondness that I always feel at the memories of Vannoy. Some people would call it progress, I guess. I fear that we've lost more than we've gained.
Subscribe to receive top agriculture news
Be informed daily with these free e-newsletters
You May Also Like
---