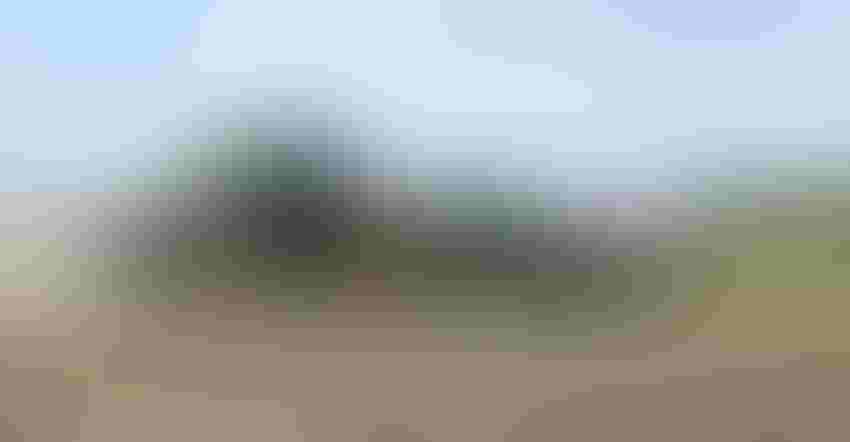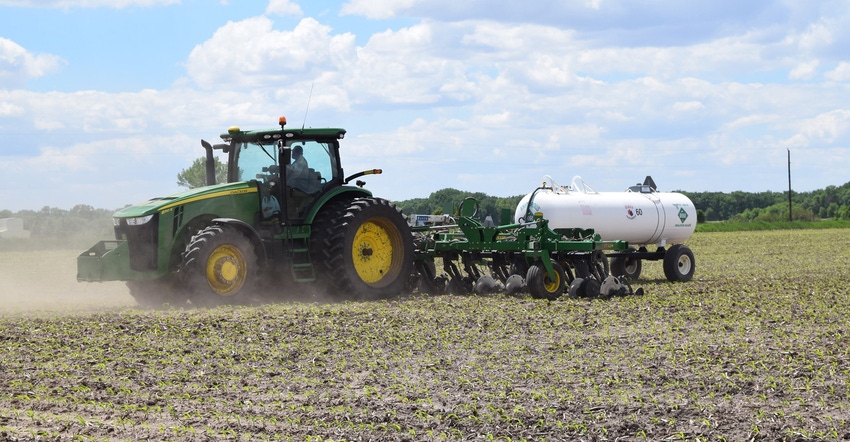 STRUGGLE CONTINUES: The economic toll could reach nearly $7 billion this year for Iowa farmers, a 20% cut in livestock and grain producers' revenue, says ISU ag economist Chad Hart.
Courtesy of ISU
Farmers are facing many emotional and financial hardships because of COVID-19. Decreases in the demand for commodities are putting incomes on hold. Livestock producers are unable to market their animals. Social isolation and the uncertain economy create psychological stress. 
Despite these hardships, farmers can seek support in many ways. Online programs, direct payments from the government and assistance from the CARES Act are all things being offered to help farmers endure the pandemic. 
David Brown, Iowa State University Extension behavioral health specialist, provides expertise to farmers in regard to farm stress. He is involved in providing resources to farmers to help manage stress and create awareness about suicide prevention.  "Farmers have really had a tough few years," Brown notes. "COVID-19 is another crisis they have to deal with among many. This hit is just another shock they have to cope with." 
Emotional support
ISU Extension has information and educational programs that can help.  "Question, Persuade, Refer" is a short suicide prevention program now being offered online. The intended audience is members of farm and commodity groups like Iowa Corn, Iowa Farm Bureau and the Iowa Pork Producers Association.  
"There has been a nationwide prediction in a spike in suicides related to the social isolation and economic impact of COVID-19," Brown says. "We are trying to get more people in the ag community aware of what they need to look for, pay attention to and how to help someone else." 
ISU Extension is also providing additional crisis counselors available to the farm community. They are working with the Department of Human Services as well as farm and ranch stress assistance networks through USDA to receive funding to support farmers during this stressful time. 
Financial support 
Farmers can also gain financial support during the COVID-19 pandemic in addition to emotional support. The government is offering monetary relief to those who apply. 
Chad Hart, ISU professor of economics, says most programs have payment caps of $125,000 per individual. The government relief might alleviate some of the financial strains on smaller farms but might not be enough to mitigate the losses of larger farms. Livestock producers are especially losing money because of meat processing plant closures and slowdowns as the coronavirus has reduced the number of workers at packing plants.
"Not only have we seen livestock prices drop, but we also see farmers not able to sell necessarily all of the animals they want to sell," Hart says. "You're talking about definite declines in revenue for our farmers and ranchers due to COVID-19 spread." 
Although the government's direct payments to farmers have limitations, there are other ways the government is trying to help farmers financially. As a part of the CARES Act, agricultural products will be purchased and redistributed to food banks across the country. Not only will farmers benefit from selling their products, but there will be additional resources for those currently relying on food bank systems as well. 
How long will pandemic last?
Hart predicts the near future will continue to be difficult but sees hope in the coming months in regard to commodity markets. Reopening states is generating more demand for agricultural products, despite a greater threat for more COVID-19 cases. "I think the big thing here is to watch this reopening," Hart says. "If we are timing it right, the idea is that we will see a rise in COVID-19 cases, but hopefully, it will be a manageable rise that would allow the economy to continue to build and recover and grow." 
ISU Extension offers free resources and programming for people in need of financial assistance, advice on handling stress or who need other kinds of help. If you have questions, call the toll-free Iowa Concern Hotline at 800-447-1985.
ISU's main COVID page Helping Families During COVID-19 is a resource for all families. ISU also has multiple resources available specifically to help farmers during this difficult time, such as the Farm Management Resources Available During COVID-19 page. With the recent passage of multiple federal stimulus packages, farmers can review their options on the COVID-19 web page, provided by the Center for Agricultural Law and Taxation at Iowa State.
Friederichsen is a Wallaces Farmer summer intern.
Managing a farm's financial condition takes an integrated approach
Farmers face financial uncertainty almost each year, with unexpected changes in the markets and unpredictable weather events. Last year, farmers across the Midwest dealt with record rainfall and flooding. This year, they're dealing with low commodity prices that have crept even lower amid the market disruption caused by the COVID-19 pandemic.
One trusted resource available to help producers gain a clearer understanding of their farm financial situation is the Farm Financial Planning Program at Iowa State University Extension. Six financial planning associates are available to offer one-on-one financial counseling to people who request assistance. The associates conduct a computerized analysis of the farm using FINPACK software and make recommendations about specific ISU Extension specialists who may be able to help the operation improve.
Ann Johanns, ISU Extension program specialist in economics, says farmers are dealing with low prices and disruptions caused by the pandemic. Working with a financial associate may help the producer look at the situation differently, and possibly find some solutions that were not previously apparent. "There is so much beyond producers' control so with the help of the associates, the producer might be able to look at some options they've never considered before," she says.
Johanns says the answer isn't always what a farmer wants to hear, but the associates give an honest assessment about the path forward. The associate offers a big-picture look at the farm, and it's up to the farmer to make specific changes and to contact the specialists who can help. While working with financial associates is important, it's equally important to follow up with the specialists the associate recommends.
"It's all inter-related," she says. "The associates are one piece of looking at the overall picture."
John Jensen of Knoxville in south-central Iowa has served as a financial associate for four years. He likes when clients invite him back after the initial visit, so he can produce a summary statement of what they're doing, and what they should consider.
The summary is useful for the individual and can also be useful when working with a lender, Jensen says. Information is kept confidential, and he makes recommendations when appropriate. But the decisions are still up to the farmer, including reaching out to the specialists Jensen recommends.
"If I see an obvious issue, I recommend they contact Iowa State and find a specialist for the problem," he adds. "But I don't get into managing their operation; they have to do that for themselves."
Jensen retired from ag and commercial lending in 2013 and like the other associates, he enjoys the opportunity to share his experience and offer up some meaningful advice.
Farmers can locate a Farm Financial Planning Program associate in their area by contacting their ISU Extension and Outreach county office or by visiting the Farm Financial Planning Program website. For questions on whether meeting with an associate is the right step, contact the farm management field specialist in your area.
Source: ISU, which is solely responsible for the information provided and is wholly owned by the source. Informa Business Media and all its subsidiaries are not responsible for any of the content in this information asset.
Subscribe to receive top agriculture news
Be informed daily with these free e-newsletters
You May Also Like
---