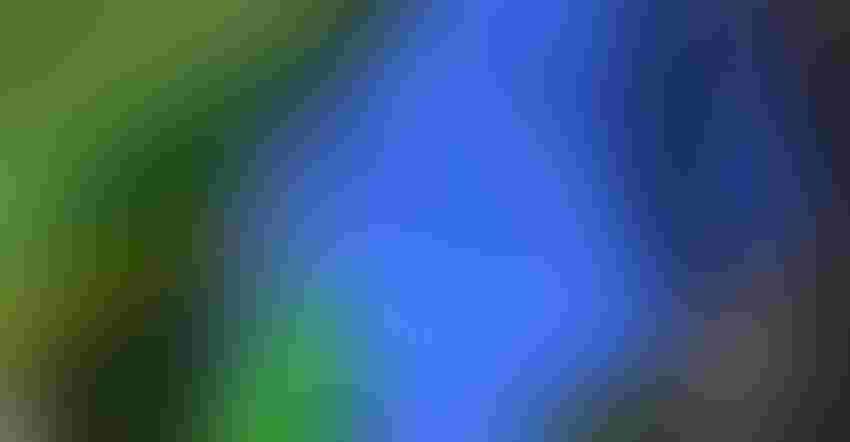 ON OR OFF? Grandpa learned how smart his grandson was when his grandson explained why he could leave his coat off one morning.
When our 7-year-old grandson, Graham, spent a weekend with Carla and me recently, I learned two things: Young ones learn quickly, and sometimes it's a lot faster than you're ready for!
It was Saturday morning. Grandpa and Graham were going to bed sheep and do other chores. Grandma was going to the beauty shop to, well, get more beautiful! It was one of those mornings when you probably needed a jacket, but wouldn't need it very long.
Before we left the house, Grandma insisted Graham put his coat on and zip it up. I grabbed my heavy coat, not realizing how warm it was already.
Our first job was getting the utility tractor out of the shed. There was just one problem. Grandpa misplaced the shed key. That's a common occurrence. What's uncommon is not locating it after stuffing my hands in a few pockets.
Not to fear. I was able to flip open a latch on one end of the sliding door. Graham was just the right size to squeeze through. "You would have got stuck, Grandpa," he said.
Sometimes kids are too smart for their own good. At any rate, he went to the walk-in door, negotiated the door knob and let me in.  
Tough questions
We hauled bags of corn cob bedding to the yearling ewes in the farthest barn. As I dumped the bags and spread cobs, I was getting warm. I took off my coat. Like grandpa, like grandson. Graham took his coat off, too.
He was fascinated by those ground-up corn cobs. "So are those pieces of corn?" he asked.
"No, they're ground up cobs," I said.
"What's that?" he asked.
"You shell off kernels and the cobs are left. Then someone grinds them up for bedding," I noted.
"How come, Grandpa?" That's a common question!
"Because they soak up moisture," I explained. I handed him some dry pieces.
"Wow, these are light," he said.
Then I kicked out some old cobs that had been down for a while. "See, they get bigger and heavier once they soak up moisture," I said. I was teaching a physics lesson!
"Don't sheep eat the cobs?" he asked, already off to another subject.
"No, they don't taste good," I said.
Busted
Graham rode with me on the tractor back to the other barn. We were in the line of sight of the kitchen window. The phone rang. It was Grandma. "Boys, you don't have your coats on, and I can see your breath." Grandma has good vision!
"You better have him put his coat on. I don't want that boy going home sick," she told me.
I got off easy — she didn't tell me to put my coat on. She knows I'm too ornery to get sick.
Once off the tractor, I told Graham to put his coat back on.
"Why?" he said. "Coats are boring!"
"Because Grandma saw us from the window and said you need your coat on."
"You don't have your coat on." He got me there. So we both put our coats on.
Now here's how I knew he may not be learning physics, but he was learning about life — maybe too quickly.
In a couple of minutes, Graham looked at me. "Grandpa, we can take our coats off now."
"Why?" I asked.
"Because Grandma was going to the beauty shop, remember? She's surely gone by now. She won't see us!"
Hmm. I wonder where he learned to think like that?
Subscribe to receive top agriculture news
Be informed daily with these free e-newsletters
You May Also Like
---