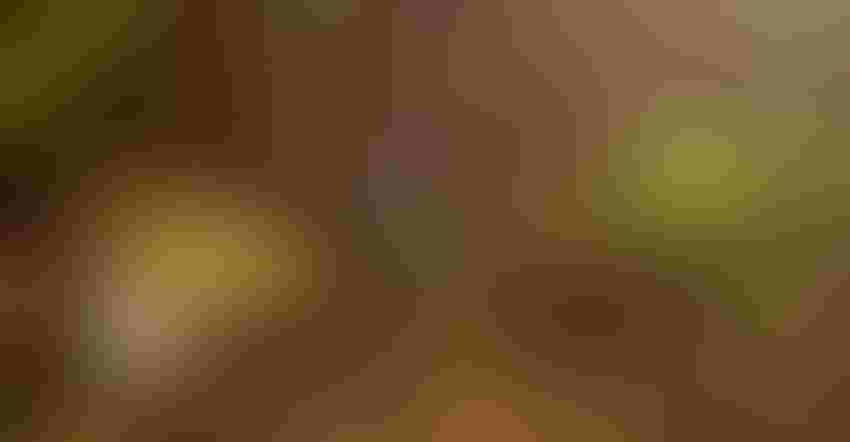 WORTHWHILE ACTIVITY: Many Americans are opting to grow gardens during the COVID-19 pandemic.
Ezra Bailey/Getty Images
If you like planting and caring for a garden, you are not alone. According to a survey of 1,000 Americans ages 18 and older, 64%, or roughly two-thirds of Americans, said they took up gardening as a hobby during the COVID-19 pandemic. Who knew?
The survey was conducted by Trees.com with online survey platform Pollfish. The survey found that not only is gardening helping people pass the time, the hobby is also having a profound impact on people's mental and physical health during this stressful time.
A review of data from Google Trends reinforces how much gardening interest increased as normal routines were upended by shutdown orders and transmission fears in March and April of 2020. Searches for "planting" and "plants" started increasing during the week of March 22, 2020, 10 days after the federal government declared COVID-19 a national emergency, and many states and cities were implementing stay-at-home orders to help halt the spread of the disease.
According to Google Trends, searches for "planting" peaked during the week of April 26, 2020, with searches for "plants" hitting their high point the following week.
According to Trees.com, gardening is most popular among people ages 35-44 with 74% of people in this age group saying they started gardening during the pandemic. People 54 and older were the least likely group to adopt this hobby, with only 48% of people in this demographic saying they started gardening in 2020.
From a mental aspect, growing a vegetable garden may be a way for adults and children to cope with boredom and help families gain a sense of security.
Historical perspective
Historical experiences during trying times have given us examples of how important gardening can be in our society. With World War I came food shortages. The U.S. government encouraged everyone to plant a Liberty Garden. The U.S. School Garden Army was formed during this era to teach children to garden and help them feel a sense of contribution toward the war effort.
The Great Depression in the 1930s had millions of people out of work and people gardened to survive and help their families put food on the table. They grew a limited range of basic foods that were easy to grow, mostly potatoes and beans, that were filling, high in calories and nutritious.
In the early 1940s, World War II affected supplies and, once again, the public was asked to help the war effort. National Victory Gardens began and everyone who was able-bodied gardened, including individual families and community groups. In 1944, 40% of the food grown in the U.S. came from Victory Gardens. In 1945, as WWII drew to a close and food rationing ended, gardening lost popularity as it had after WWI.
The COVID-19 pandemic hasn't ended, and neither has Americans' enthusiasm for gardening. According to the Trees.com survey, an overwhelming majority of those surveyed say they expect to continue gardening even when the pandemic is over.
Come back next Friday when I will talk about teaching your children to help in the garden.
Subscribe to receive top agriculture news
Be informed daily with these free e-newsletters
You May Also Like
---