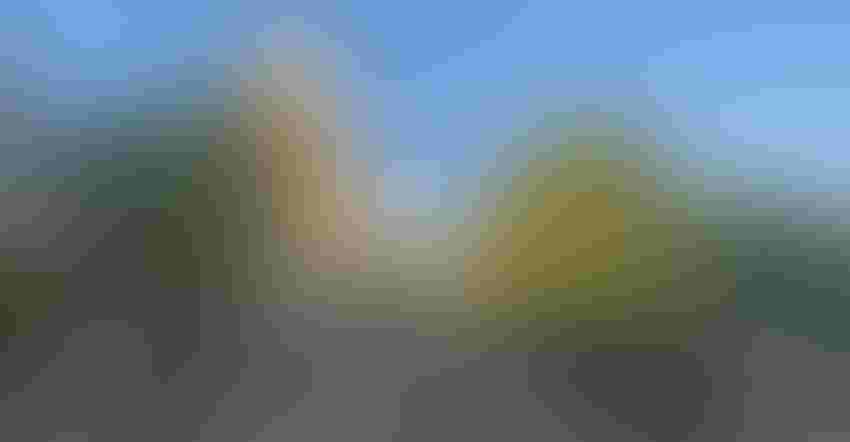 PROTEST: Pro-choice activists gather at the Wisconsin Capitol to protest the Supreme Court decision overturning Roe v. Wade.
Holly Spangler
It started out as a simple trip. We wanted a little ice cream.
Two of my kids and I were at our junior national cattle show this past week in Madison, Wis.
After working in the barns all day, we went out for Mexican one night and then decided a little ice cream would really hit the spot. Caroline, 14, pulled out her phone and found an ice cream shop just a mile away. So we headed that way.
Turns out, it was downtown, so we parked the pickup and walked a couple of blocks to the ice cream shop. It sure seemed like there were a lot of people, but it was Friday night, so I figured it must be a popular area. Then we noticed the signs. Then we rounded a corner and spotted the dome of the Wisconsin Capitol building.
That's when it hit me: Roe v. Wade had been overturned that morning. We'd wandered into a protest.
We got our ice cream and noticed the protestors in line behind us. On the way out, one young woman dropped her cardboard sign at my feet. I helped her pick it up. She was very nice. We headed back up the street, and I told my very rural, semi-sheltered farm kids that we were gonna check this out, because I doubted that in all of their pro-life lives, they'd ever actually encountered anyone who was pro-choice.
We walked toward the Capitol building, toward the sounds of megaphones and speeches where young women gave impassioned, emotional speeches. They cried and cussed, and it was clear they felt the Supreme Court's decision very deeply.
We stopped at the four police officers on horseback, and my youngest asked why there were police, and I answered that anytime you get a lot of people in one place with emotions running high, it's not a bad idea. But everyone there was peaceful. Upset. But peaceful.
The point of our little protest expedition, of course, was to listen to each other. To look into the eyes of people who believe exactly opposite of you.
And in the end, know why you believe what you believe. And listen well enough to know why someone else believes what they believe.
Comments? Email [email protected].
About the Author(s)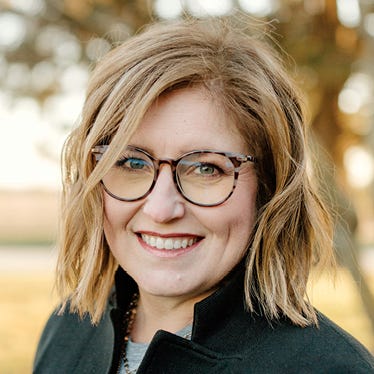 Senior Editor, Prairie Farmer, Farm Progress
Holly Spangler has covered Illinois agriculture for more than two decades, bringing meaningful production agriculture experience to the magazine's coverage. She currently serves as editor of Prairie Farmer magazine and Executive Editor for Farm Progress, managing editorial staff at six magazines throughout the eastern Corn Belt. She began her career with Prairie Farmer just before graduating from the University of Illinois in agricultural communications.
An award-winning writer and photographer, Holly is past president of the American Agricultural Editors Association. In 2015, she became only the 10th U.S. agricultural journalist to earn the Writer of Merit designation and is a five-time winner of the top writing award for editorial opinion in U.S. agriculture. She was named an AAEA Master Writer in 2005. In 2011, Holly was one of 10 recipients worldwide to receive the IFAJ-Alltech Young Leaders in Ag Journalism award. She currently serves on the Illinois Fairgrounds Foundation, the U of I Agricultural Communications Advisory committee, and is an advisory board member for the U of I College of ACES Research Station at Monmouth. Her work in agricultural media has been recognized by the Illinois Soybean Association, Illinois Corn, Illinois Council on Agricultural Education and MidAmerica Croplife Association.
Holly and her husband, John, farm in western Illinois where they raise corn, soybeans and beef cattle on 2,500 acres. Their operation includes 125 head of commercial cows in a cow/calf operation. The family farm includes John's parents and their three children.
Holly frequently speaks to a variety of groups and organizations, sharing the heart, soul and science of agriculture. She and her husband are active in state and local farm organizations. They serve with their local 4-H and FFA programs, their school district, and are active in their church's youth and music ministries.
Subscribe to receive top agriculture news
Be informed daily with these free e-newsletters
You May Also Like
---