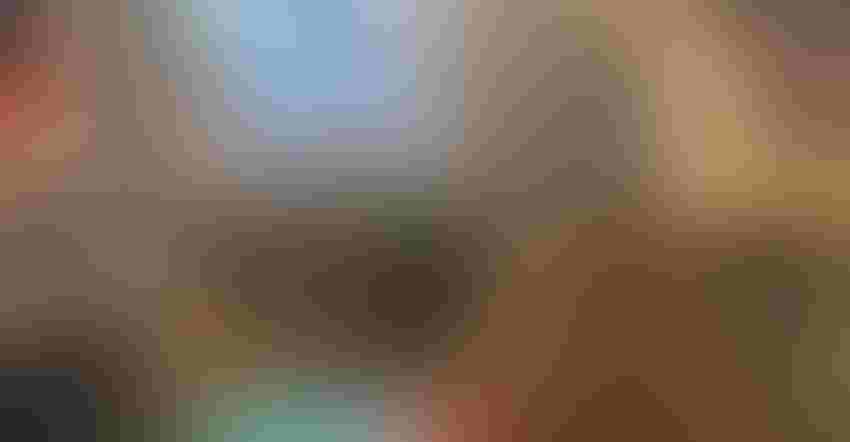 LOG IN: Ag education teacher Kaity Spangler plans to use the FPVX breakout sessions in her virtual classes. She may bring these types of resources into the classroom throughout the year.
Holly Spangler
For 25 minutes every Wednesday morning, agricultural education teacher Kaity Spangler settles in front of a computer screen. Her students also take their seats in the virtual world. She must keep them engaged and attentive. And that has Kaity looking for learning opportunities online.
It is a new age in education, and navigating it requires teachers to up their game if they expect students to learn from home.
"My Aunt Holly and I have had conversations about virtual learning before," Spangler says. Her aunt is Holly Spangler, editor of sister publication Prairie Farmer. "I told her I really don't know what to do with 25 minutes. Then she said, 'The Farm Progress Show is doing virtual breakout sessions, and that may be something you can do with your kids.'"
Searching for online material
Kaity Spangler teaches classes on plant science, animal science, agriculture business, horticulture and natural resources at Macomb High School in western Illinois, roughly an hour outside of the Quad Cities. Her school, like many across the country, is a hybrid model where students are split — some attend classes Monday and Thursday, others Tuesday and Friday, but all are virtual Wednesday.
She says the Farm Progress Virtual Experience Breakout Sessions offers agriculture education material to fill that virtual teaching day for just the right amount of time. Teachers can choose from 20 breakout sessions, ranging from improving soil health to how ultra-high grazing fits in a beef cattle operation. There are also sessions on crop and livestock marketing, weed control, mental health and agriculture technology.
"I can use the soil health breakout session for my horticulture or natural resources class," Spangler says. "I see the marketing session being really beneficial for my ag business class."
Helping next gen
The Farm Progress Virtual Experience is not just available for Spangler. Matt Jungmann, Farm Progress national events manager, says the event is open to all students, teachers and even homeschooling parents — and it is free.
For years, FFA Chapters would load up buses and travel to either Grand Island, Nebraska, for Husker Harvest Days or Boone, Iowa, for the Farm Progress Show. So, Jungmann wanted to make sure that opportunity still existed in a virtual education setting.
In addition to the 20 breakout sessions, there are field demonstration videos that offer insight into today's farming industry. "The field demonstrations, recorded like never before, occurred in both Nebraska and Iowa," Jungmann explains. "There are no corporate videos in the mix there. We have new product introductions like the John Deere X9 and the DOT autonomous system."
Jungmann says the Farm Progress Virtual Experience is a good educational fit for FFA chapters across the nation. "The FFA has several members who will be farming in the future," he says. "FPVX is an opportunity for this next generation of farmers to get nearly up close and personal with a range of new tools from balers to combines, from mowers to tillage. This event is packed with information all students can use."
Teachers, students or parents can simply register through fpvexp.com and join the education in action. All of the content goes live over three days — Sept. 15-17. But, Jungmann adds, these educational sessions remain available online until summer 2021.
Spangler says she plans to revisit the Farm Progress Virtual Experience over this year to see what educational sessions fit into her teaching plan. "It is good to have options, something that is interactive when you are online," she says. She hopes these types of resources will help her students stay focused during the Wednesday morning virtual class.
Subscribe to receive top agriculture news
Be informed daily with these free e-newsletters
You May Also Like
---