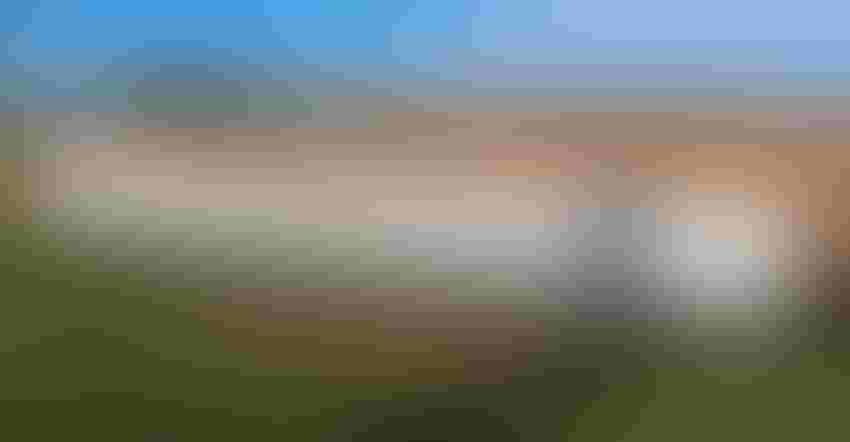 FARMING FOR OTHERS: The Farmers Feeding the Flock sign designates the field used for the annual fundraiser in 2022. The 40-acre field is on State Road 3 in Greensburg, Ind.
Photos by Regan Nichalson
Would you be willing to give up 40 acres of your land to help feed those hungrier than you? Back in 2018, that is precisely what Larry and John Evans did to help raise money for Greensburg Community Bread of Life and to raise awareness of agriculture around the Indiana community.
In 2002, Melissa Foist, founder of the Greensburg Community Bread of Life, started a small soup kitchen in hopes of providing a few individuals in the community with warm, home-cooked meals. Fueled by her passion for helping others and her years of experience with local fundraisers, she spread her mission through word-of-mouth.
Foist's soup kitchen outgrew its original building and relocated to a larger facility in 2010. The kitchen again expanded in 2020, moving to its current 13,000-square-foot facility. Although Foist and her team now have space to serve the Greensburg community better, they also have an increased need for financial support to cover operating costs.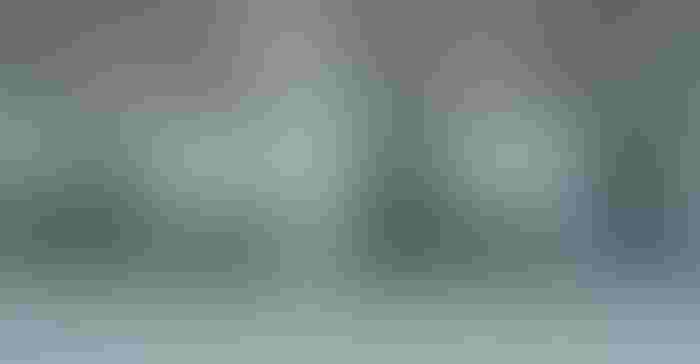 MEET AND EAT: This is the serving area where Melissa Foist and her team serve over 200 meals each week to community members in need. Notice the saying on the back wall.
In 2017, Foist learned about a possible opportunity from Merrill Smith, a former president of the Bread of Life board of directors. Smith heard about a farmer donating land to help raise money for a local church organization assisting people in need. Foist recounts that Smith told her, "I think we could do something like that in Decatur County. We've got a lot of generous farmers here, and we could teach agriculture a little bit as we're doing this fundraiser."
The idea would eventually become the Farmers Feeding the Flock fundraiser. The model starts with a local farmer pledging land for the upcoming year. Businesses, organizations and individuals then sponsor acres and donate input expenses, allowing revenue from the crop to become pure profit for Bread of Life.
However, at this stage, it was just an idea. Having a farmer donate is a difficult ask, especially when the land is part of their livelihood. However, a local farm family came forward after a meeting to discuss how Bread of Life could do something similar. Larry Evans and his son John wanted to be the first to volunteer. That was the push needed for a dream to become reality.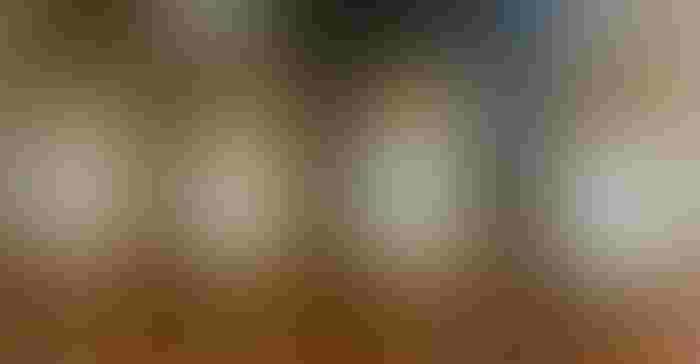 TELL THE STORY: These four jars each hold part of the harvest from every year of the Farmers Feeding the Flock fundraiser. Labels list the crop, acreage, location, plant and harvest dates, and the total amount raised for the year. There will soon be a fifth jar.
Input costs in the first year were $315 per acre, not including land, labor and interest. Businesses, organizations and individuals were asked to sponsor an acre. Local media provided updates on how the crop was planted and its progress during the summer and through harvest. It was a year of growth and learning, but in 2018 alone, over $25,000 was raised for the soup kitchen.
As the fundraiser has grown, record amounts have been raised each year for Bread of Life. The past year yielded another record amount — $61,000 donated to Bread of Life for operating costs and other expenses. Proceeds even helped pay off the last remaining mortgage for their building. Over the first five years, more than $231,000 has been grossed for Bread of Life.
The facility and money raised provide Foist, her team and volunteers the opportunity to feed hundreds of people each week. Depending on the season, around 200 people are fed warm, home-cooked meals.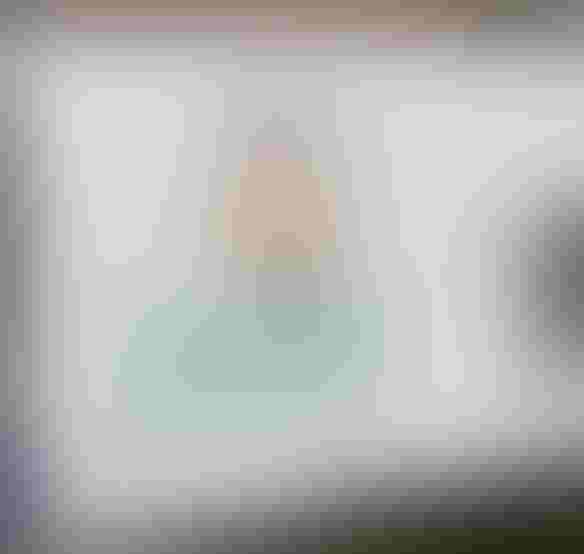 SUCCESSFUL YEAR: The Farmers Feeding the Flock logo appears in front of the 2022 soybean field that helped donate over $61,000 to Bread of Life.
This fundraiser brings the community together to learn about agriculture in a way few can achieve. From field signs to combine radio interviews, the fundraiser places the city of Greensburg directly inside the process of what it takes to grow the crop.
"It's just amazing how much this project has grown, and how many ideas have been shared to try and help the community," Smith says.
Smith believes the fundraiser provides an opportunity to reach everyone in Decatur County so they can learn more about agriculture. Even those who are not directly involved find it interesting to know how crops are grown and see everything that goes on behind the scenes.
Foist and Smith attribute the program's success to the power of God. The Bible verse of inspiration for the Greensburg Community Bread of Life is Matthew 25:35: "For I was hungry, and you gave me something to eat, I was thirsty, and you gave me something to drink, I was a stranger and you invited me in."
Nichalson is a senior in ag communication at Purdue University.
Subscribe to receive top agriculture news
Be informed daily with these free e-newsletters
You May Also Like
---