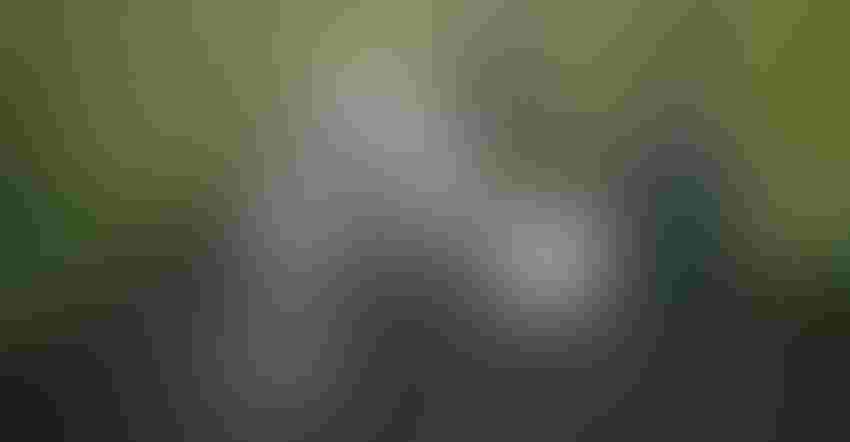 Steve Baccon/ThinkstockPhotos
It was only a year ago when Farmers Union members gathered in Savannah, Georgia, and elected Rob Larew the organization's 15th president.
"We reflected on how our organization was stronger and poised for long-term stability and success. What we didn't know was just how important that was going to be. We didn't know how soon and how much the Farmers Union family would be tested," said Larew, who delivered his first State of Farmers Union address from the organization's Washington, D.C., office to a remote convention audience on March 1.
For much of the past year, the National Farmers Union staff, like many others, have worked remotely. The remote work has brought with it challenges and rewards.
For Larew, Zoom meetings have been a challenge.
"I still want to know how it is, after hundreds of Zoom calls over the past year, I still find myself being the one that has the mute button on when I'm trying to talk," he said, with self-depreciating humor.
But Zoom has been a vital tool for the organization as it worked to stay connected with members across the nation. In the first weeks of the pandemic, there were twice weekly calls between NFU directors and staff. In June, NFU reached out to lawmakers to make sure that COVID-19 relief packages included rural citizens including farmers, ranchers and health care workers.
"We heard and shared your stories of the difficult choices, decisions and challenges," Larew said.
Those who were trained in farm stress at the 2020 convention put that training almost immediately to work as farmers lost markets, members lost off-farm jobs, which often provide the family's health insurance, and people contracted COVID-19.
But Farmers Union members carried on and innovated, he said.
The state organizations held regular webinars and socialized online. In North Dakota, construction continued on the new state-of-the-art camp facility and in Oklahoma, the certified beef program was developed amid the supply chain disruption.
Membership also continued to grow. In 2020, the organization grew by 6,000 members, the third year of membership growth of more than 4,000 members.
The virtual fly-in was another success, with more than 400 members sharing their views with congressional leaders.
"On the fly-in, and a lot of these other online experiences, we're reaching members who would never participate," Larew said, as the barriers of time or money are removed. The virtual experiences will likely remain a compliment to in-person events, when those resume.
Policy
For the first time in multiple generations, Americans saw how fragile the U.S. food system is as the pandemic forced farmers to dump milk and other crops went unharvested, Larew said.
"Our farm and food system fails not only farmers, but also consumers," he said. "A high level of concentration reduces competition, increases farmer costs, and drives down innovation."
Farmers Union also pointed out the lack of access to health care and broadband that puts rural Americans at a disadvantage. They continued their legacy of civil action, joining with others in calling for immediate efforts toward racial justice and equity. NFU was an early supporter of women's suffrage and civil rights, Larew said.
NFU supports legislation that addresses systemic racism in agriculture, including the Justice for Black Farmers Act, Emergency Relief for Farmers of Color and agricultural provisions in the current stimulus package working its way through Congress.
With the change in the administration, Larew is hopeful.
"Too often in recent years, we have witnessed an epidemic of bipartisanship," he said. "We often talk about the lack of bipartisanship in Washington. But regardless of which party has controlled the White House and Capitol Hill, there has been an overwhelming bipartisan response by virtue of the lack of action on the most pressing issues facing family farmers and ranchers today. Political stalemates have their own results. And that is the continued loss of family farmers and ranchers and the further decay of their communities."
One of the issues NFU is working on is competition. Sen. Amy Klobuchar, D-Minn., has introduced the Competition and Antitrust Law Enforcement Reform Act, which will give federal enforcers the resources they need to do their jobs, strengthen prohibitions on anticompetitive conduct and mergers, and make additional reforms to improve enforcement. Another issue is Country of Origin Labeling. A farmer-friendly climate policy is another priority. Lastly, NFU is looking ahead to priorities to include in the next Farm Bill.
Subscribe to receive top agriculture news
Be informed daily with these free e-newsletters
You May Also Like
---