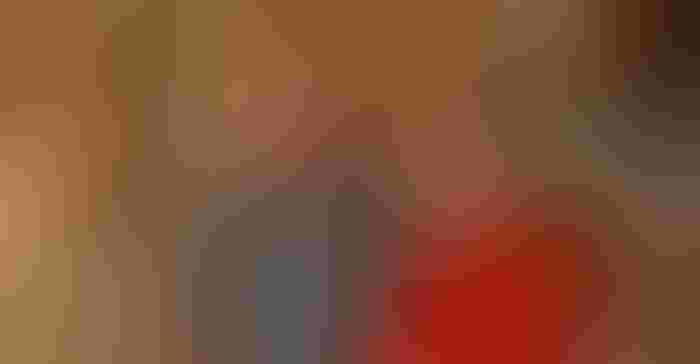 Editor's note: This is the fourth story in a series about the 2019 Class of Kansas Master Farmers.
David and Janet Olson both grew up on farms and are the fourth generation of the family to farm in Brown County near Hiawatha.
"My great-grandfather immigrated here from Norway," Dave says. "I grew up working side by side with my father and grandfather, and I wanted to continue the family tradition and to raise our family on the farm."
While they cherish the family tradition and value the work ethic that they grew up with, they have changed farming methods by incorporating precision farming technology and getting advice from their son who is an agronomist.
"Our son, Jeremy, helps with the decisions on purchasing seed and buying chemicals and fertilizers," Dave says. "We have maps prepared on each piece of farm ground and use them to help determine what applications are needed and where. I credit his help with getting us the maximum yields and productivity that we need for each crop to bring us the profitability we need."
The Olsons have a commitment to conservation and do annual projects as money permits. They have added an irrigation system that pumps from an area pond to provide irrigation. The pumps can also be used for some nutrient applications on 111 acres. The Olsons rotate between corn and soybeans, and in some situations, use cover crops, primarily rye, to maintain soil cover and increase soil health.
Dave, who earned an agriculture degree from Highland Community College, has been farming full time since 1980. He says he keeps up the latest farming practices by attending seminars, going to farm shows such as Husker Harvest Days, and attending corn and soybean association meetings. He is also active in the community and has been a boys' basketball coach at Horton High, Hiawatha High and Atchison County Community High for more than 30 years.
He is a past board member of the Brown County Rural Water District and is a board director for Rainbow Communications.
Janet has a bachelor's degree in business from Peru State College and has worked for the last 19 years at Union State Bank in Everest. She has also been a substitute teacher and volunteer at the local grade school and served four years on the school board for USD 430.
Both Dave and Janet have been active in 4-H, serving as project leaders and community leaders when their sons were growing up.
They have also both been active in their church, Zion Lutheran Church of Everest. David has served on the church council for four years, Luther League Sponsor for eight years and has been on the building and maintenance committee for 12 years. Janet has been a Sunday school teacher for 10 years, Luther League sponsor for eight years, a member of the choir for 20 years, church organist for 34 years and secretary of the church for 11 years.
"Our faith is very important to us. Farming can be very stressful with many challenges out of our control, but God always provides," Janet says. "We seek strength, encouragement, support and advice from our God, our family and our friends."
Community outpouring
Eight years ago when Dave suffered the loss of part of his hand in a grain bin fan accident right at the beginning of harvest and was bound to his recliner for 10 days to avoid infection, they experienced first-hand the support of a loving community.
"Our local friends and family came one day and harvested 150 acres to help us out. Their love and compassion shown to us was awesome. We have tried to give back by helping neighbors to finish harvest, help with planting or lend a helping hand in whatever ways we can," Janet says. "We support our local businesses when purchasing products and equipment, and use local service companies for repairs and maintenance."
The Olsons says they work hard to make their farm a profitable business that contributes to the economy and to be good stewards of the land by building and maintaining healthy soil, managing water wisely, rotating crops, reducing and eliminating tillage, and applying integrated pest management.
Having family close by is also a blessing, the Olsons say.
Family's background
Their son, Jeremy, earned a bachelor's degree in agriculture technology management and a master's in agronomy from Kansas State University. He is a certified crop adviser and works as an agronomist for Pederson Seed and Services in Hiawatha. His wife, Sarah, has a bachelor's degree in animal science and biotechnology from Kansas State University, and is a human resource supervisor at ADM-Crosswinds. Their child, Graham, is 4.
Dave and Janet's son, Taylor, has a bachelor's degree in horticulture with an emphasis on golf course management from Northwest Missouri State University. He is the golf course superintendent at Stone Canyon Golf Course in Blue Springs, Mo. His wife, Hannah, has a bachelor's degree in biology from Northwest Missouri State and a doctorate of medicine from the University of Kansas. She is in a residency program in radiology. They have two children, Crew, 2, and Atley, 1.
Dave and Janet say their children and grandchildren are "the light of our lives," and they enjoy spending time with them, providing tractor rides and ranger rides, and sharing their farm life with the next generations.
About the Author(s)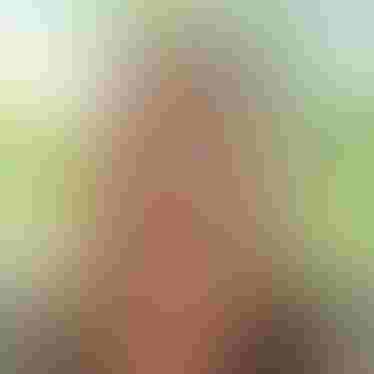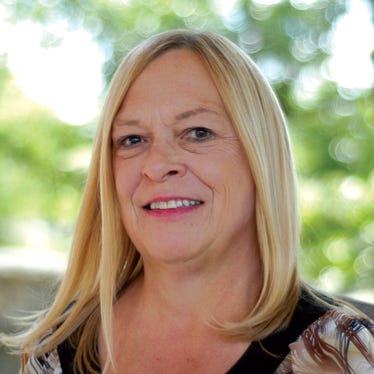 Phyllis Jacobs "P.J." Griekspoor, editor of Kansas Farmer, joined Farm Progress in 2008 after 18 years with the Wichita Eagle as a metro editor, page designer, copy desk chief and reporter, covering agriculture and agribusiness, oil and gas, biofuels and the bioeconomy, transportation, small business, military affairs, weather, and general aviation.
She came to Wichita in 1990 from Fayetteville, N.C., where she was copy desk chief of the Fayetteville Observer for three years. She also worked at the Pioneer Press in St. Paul, Minn. (1980-87), the Mankato Free Press in Mankato, Minn. (1972-80) and the Kirksville Daily Express in Kirksville, Mo. (1966-70).
Subscribe to receive top agriculture news
Be informed daily with these free e-newsletters
You May Also Like
---