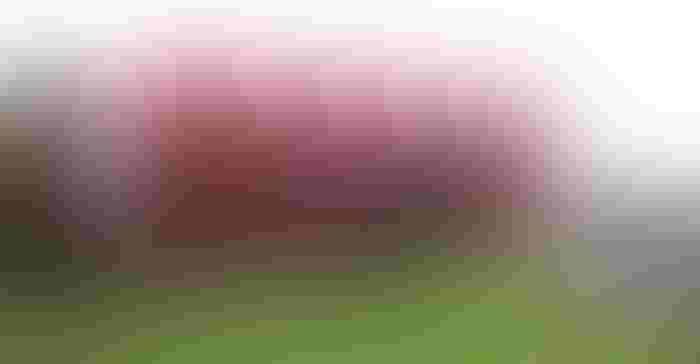 By Stan Maddux
Shucking corn just ripped from the stalks and boiling down sap into maple syrup are just some of the activities grade school children dive into at southwest Michigan's only school farm.
The students also learn how cider is made by lowering the handle on a press that crushes apples to capture the juice.
The teachings are more about the old-school ways of farming, but kids walk away knowing the basics of how food winds up on dinner tables.
"A lot of kids just think all of that stuff shows up in the store," says Mark Nixon, a retired principal at Moccasin Elementary School who has run the school farm program in Buchanan, Mich., for the past 30-years.
K-4 students from both grade schools in the city also plant and harvest pumpkins on the 59 acres of school-corporation-owned soil that's used mostly by local farmer Shane Masten to raise corn and soybeans.
After shucking the corn, the children are escorted into a large, red, century-old former dairy barn to place the ears into a couple of antique shellers, and crank the handles to rip the kernels from the cobs.
"They do everything out there by hand," Nixon says.
Not all the agriculture-related activities are done on the farm, which has been used by the school corporation for instruction since 1972.
About a half-dozen field trips are taken every school year to places like Pears Mill, the only one left from the dozen or so mills once dotting Buchanan's early landscape.
The kids watch corn being turned into meal and flour at the mill, which looks like a white church. Pears Mill was erected in 1857 and is powered by the gentle current of McCoy Creek.
Other destinations include an orchard 15 miles north in Berrien Springs, where apples are picked and returned to the school farm for juicing in the press.
A white pine and maple forest was planted at the school farm 20 years ago on just over an acre. The maples aren't quite ready for tapping.
Tapping is done off-site, and the sap is collected for kids to help boil down in the school farm's sugarhouse — just a stone's throw from a vintage windmill.
"I probably won't see them tapped, but somebody will," Nixon says.
Students on their visits to the farm also get to try their hands at splitting wood and building miniature landfills.
Holes are dug to hold food scraps and other refuse, and then covered with dirt.
Nixon says the students return several months later to see how much each of the buried items decomposed.
Two goats are also kept in a fenced-in pasture beside the barn for students to feed and pet.
Kris Rettig, a third-grade teacher at Moccasin Elementary School, says the program is kept fresh because certain activities are exclusive to each grade level.
Only second-graders, for example, make apple cider; boiling sap into syrup is done only by fourth-graders.
"They're so excited, and they learn something every time they go out there," she says.
In addition, Rettig says the school farm experience is a major part of her teachings about Michigan history.
She uses it to show how life evolved from the trading of fir by early settlers to logging and manufacturing.
Rettig was never a food producer, but she spent quality time on the farms of family members while growing up.
"I spent a lot of time on dairy farms as a kid, so going out to the school farm is like going home," she recalls.
Initially, Nixon says the old dairy farm was purchased for building the current Buchanan Middle School and student athletic facilities.
The remainder of the ground was later put to use for teaching agriculture with farming, with the community having such deep roots locally.
Nixon says the school district's entire cut of the sharecropping proceeds funds the program and maintenance of the property, including a farmhouse lived in by the grounds caretaker.
The taste of life in agriculture from long ago is enhanced by an authentic one-room schoolhouse on the farm.
The former Gardner School, built in 1861, was donated in 1982 and relocated several miles from its original site in Weesaw Township.
Except for a new roof and replacement windows, Nixon says little has changed, with the structure holding a seemingly spiritual presence on the inside.
Nixon, whose grandfather had a farm near Flint, says students, if nothing else, reap the rewards of a down-to-earth experience by being close to the land and life in its primitive form.
"I think it gives them some connections to the history of our community," he adds.
Maddux writes from New Buffalo, Mich.
Subscribe to receive top agriculture news
Be informed daily with these free e-newsletters
You May Also Like
---