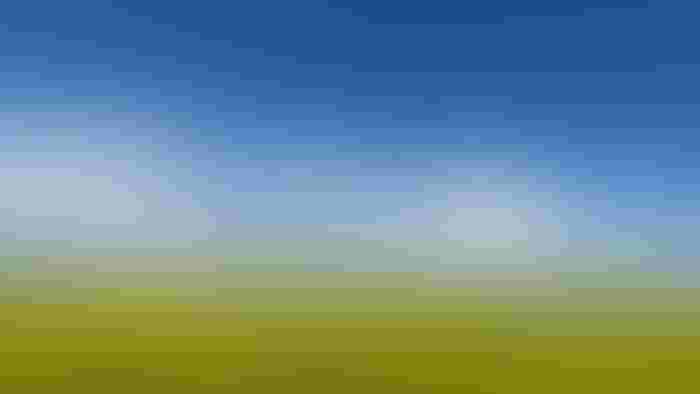 The Multi-Commodity Education Program, consisting of cotton producers across the belt, toured farm operations in Idaho the last week of June 2023.Brent Murphree
Thirteen cotton producers from across the Cotton Belt recently participated in the Cotton Foundation's Multi-Commodity Education Program in Southeastern Idaho.
The participants were: Jeff Hill, Gates, Tenn.; Brad Williams, Burlison, Tenn.; Nathan Reed, Marianna, Ark.; Marvin Beyer, Taft, Texas; Richard Gaona, Roby, Texas; Martin Stoerner, Lockney, Texas; John Jones, Floydada, Texas; Jon Whatley, Odem, Texas; Reid Nichols, Altus, Okla.; Daniel Baxley, Dillon, N.C.; Philip Edwards, Smithfield, Va.; Greg Wuertz, Casa Grande, AZ; Jadee Rohner, Stanfield, Ariz.; and Charlie Meyer, Stratford, Calif.
"The program creates a better understanding of the challenges that farmers from different parts of the country face," said John Gibson, Vice President of Member Services, National Cotton Council. "It also helps ag leadership gain a better appreciation for the diversity of agriculture in the country."
The program, sponsored by John Deere, began in 2007 as part of an exchange with other commodity programs to show how diverse, yet similar the ag community is throughout the U.S.
"We're all fighting the same battles," said Marvin Beyer, a cotton grower from Taft, Texas. "We all have the same issues going on in the world. It's just that Idaho is dealing with their potatoes and these other crops, but they still make it work and they're fighting the same things we fight."
Crops
The six-day trip included visits to area farms growing potatoes, canola, mustard, safflower, sugar beets, alfalfa, wheat and barley.
"It was just kind of mind blowing how much product comes out of the field with those sugar beets and potatoes," said North Carolina grower, Daniel Baxley. "Just the sheer tonnage of what they produce out of the ground.
"The guys were making almost 40 tons to the acre on sugar beets and even more than that on potatoes. It was just kind of eye-opening how much product is made on just a single acre."
The topography of Idaho was also a big environmental difference from much of the land in cotton country. Richard Gaona, Roby, Texas noted that some Idaho producers were growing canola, mustard and safflower up the side of mountains, as opposed to the more gently rolling plains on which he farms.
"They were growing on the side of a mountain," he said. "Not on rolling hills we farm."
Ag adjacent
The group also visited Riverence Trout Farm outside of Twin Falls, McCain Foods French Fry Plant in Burley, a Bayer phosphate mine outside of Soda Springs, Oak Valley Dairy in Burley, the Anheuser Busch malt plant in Idaho Falls, and tour of several dam facilities along the Snake River.
Part of the trip included a visit to an elk farm and a bison feeding facility.
"It's a wonderful experience just to see how no matter where you in the country American Ag faces a lot of the same issues and a lot of the same situations," said Nathan Reed, Marianna, Ark.
"The NCC Multi-Commodity trip was a fantastic opportunity to see a variety of different crops and commercial operations uncommon in Arizona," said Jadee Rohner, Executive Director of the Arizona Cotton Growers. "They share a commonality in priority policy issues with the Arizona Cotton Industry. It was a pleasure to meet and network with the welcoming agricultural families, associations and commissions."
Subscribe to receive top agriculture news
Be informed daily with these free e-newsletters
You May Also Like
---