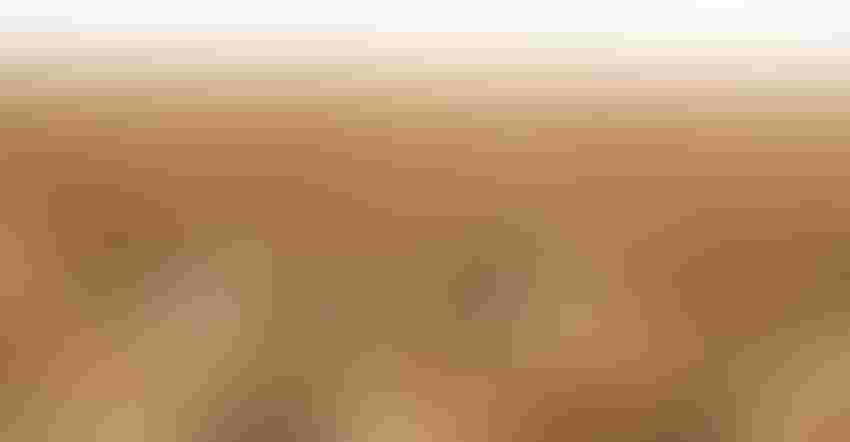 LOST TO DROUGHT: Climate change is resulting in worsening drought in Central America, according to the United Nations and the World Food Programme.
I came across a rather disturbing piece of information on the way to looking up something else a day or so ago. And, since it scares me and I haven't been able to stop thinking about it, I figured why not share it and make a lot of other people worry too?
It seems there is an element to the waves of people fleeing the Central American countries of Honduras, El Salvador, Nicaragua and Guatemala that hasn't been mentioned much.
We've all heard about gang violence and poverty and governments that don't work very well. What I found is there is another problem that may well be insolvable — climate change. The United Nations says Central America, especially the countries in the "dry corridor," are among the world's most threatened regions.
Drought conditions and failed crops threaten as many as two million people with starvation, according to reporting from the Thomson Reuters Foundation. The region had successive years of drought from 2014 to 2016, and drought this year wiped out as much as 80% of the crops of subsistence farmers and left them with no food for their own families, let alone anything to sell.
I found this particularly disturbing in a climate where the president is sending 5,200 active duty military troops to the southern border to prevent refugees already making their way north from gaining entry to the U.S.
One of my biggest concerns about climate change has been the thought that some areas of the planet will likely be rendered unfit for human habitation by weather conditions that simply make them too hot and dry to sustain agriculture.
Skeptics on climate change argue that the climate has changed before and point to evidence like the Ice Age and prior periods of obviously greater warmth like when Greenland was actually green and occupied. I don't doubt that. We even have evidence that people from Asia crossed a land bridge in search of more temperate climate and occupied the western hemisphere.
But in the days when that happened, nobody had a military to deploy to the border, let alone a tense population ready to resort to whatever means necessary to protect their own possessions and food supplies.
If we could be pretty sure better times lie ahead for the inhabitants of the "dry corridor," we could mount an effort to supply them with food sufficient to help them survive the crisis. But what if this isn't a temporary situation? What if the changes to the climate mean Central America is in the process of becoming a desert where growing food will be impossible for decades or centuries to come?
If you compound this issue with the thought that the same climate change may well mean much of the currently heavily populated regions of the world's coasts will become part of the ocean rather than part of the land mass, you're looking at a forced migration of people in a big, big way.
Given that much of the population of the United States lives on either the east or west coasts, will be see a major squeeze inland? It's pretty much a given that the guy who has been living and working and farming for five generations on his land in Kansas isn't going to readily share it with a couple of miles worth of apartment dwellers from New Jersey and New York.
So, where do we put the people who have to leave? Do we seal the borders of Kansas and Nebraska and Arkansas to keep out the people from Maine and Pennsylvania?
It could become as divisive as the current question of what to do with people fleeing pervasive drought, food shortages, poverty and the violence those conditions have created in the "dry corridor." A couple of thousand desperate people are going to knock at our door in a couple of months. What plays out could be a portend of things to come. That keeps me awake at night.
Subscribe to receive top agriculture news
Be informed daily with these free e-newsletters
You May Also Like
---