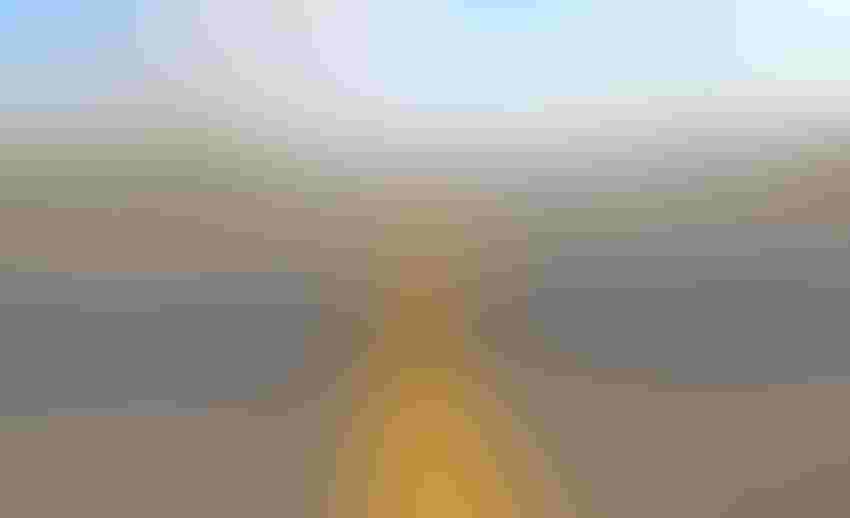 When unknown 61-year-old farmer Cliff Young shuffled off his farmland and destroyed 10 professional runners in a 544-mile race — a legend was born. The ordinary gave birth to the extraordinary as Young beat the field by 10 hours.
The story of a scrawny, socially awkward farmer who trained in gumboot galoshes chasing dairy cows and won Australia's 1983 Sydney-to-Melbourne Ultra Marathon in Forrest Gump fashion is preposterous and outlandish — and all true.
In 1983, the Sydney-to-Melbourne race was considered one of the world's most difficult physical tests: 875 kilometers (544 miles) of flats and hills that would take six or seven days to complete. Contestants could eat and sleep as they chose; first across the line took a $10,000 prize. The field included professional marathoners with corporate backing, including one, Siggy Bauer, who had previously set the 1,000-mile world record in South Africa.
Blog archive
Big Data is agriculture's big blank on the map
Benchmark GM crop contamination case a bitter tale
How to create an epic environmental disaster
AK-47 rifle was agriculture's giant loss?
Young's running background centered on rounding up sheep as a child on his family farm. Initially, when he entered the Sydney-to-Melbourne race, he was met with derision and disdain. As a 61-year old potato farmer, he lived with his mother, was a vegetarian and teetotaler, and had trained for a month by chasing livestock in pants and galoshes.
Physically, he looked like he might keel over with the next wind, yet he was set to race against world class athletes. The ultimate unscripted character, he showed up on the morning of the race with holes cut in his pants for ventilation, and with no teeth. (Young said his false teeth rattled when he ran.)
When the race began, the pack blew Young off the line as he began moving with his trademark shuffle — a true tortoise-hare start. And by end of the day, pundits were concerned that Young would collapse and die somewhere along the route. But that night, when the professional runners stopped to get four to six hours of sleep, Young grabbed two hours and kept running. No science and no technique; he just got up earlier and grabbed the lead while the others slept. The entire nation of Australia responded with a roar and television reporters scrambled after Young. "What sort of a runner are you?" Young was asked as he stopped for water. "I've got no experience. Just born and bred in the bush."
A shattered record
And after the second day of non-stop running, Young slept for an hour, got up and ran. By the third day, Young was plastered across newspaper front pages and cheering crowds urged him on as his lead grew bigger — and bigger. Race director John Toleman was starting to believe the potato farmer just might win the marathon. Toleman, in a Herald excerpt from a new book on Young: "… when he got to the front he ran like a scared rabbit. He didn't want to stop. Everyone was going, 'Oh, this old bloke's just gotta blow up.' He was just miles and miles in front — he covered 200 miles in the first 48 hours. And he did not want to stop."
By the fourth day, Young had caught the attention of the international media and he didn't disappoint. A day later, he crossed the finish line in first place, a full 10 hours ahead of the next competitor. He had literally made one of the greatest runs in history. According to the Australian: "In breasting the tape at Doncaster, in Melbourne's east, the sexagenarian had covered 875km in five days, 14 hours and 35 minutes — the equivalent of almost four marathons a day — shattering the previous race record by more than two days."
Young took his $10,000 prize and doled it out to the other finishers, keeping none for himself.
He later faded from the media spotlight and died of cancer in 2003.  Cliff Young — a true legend.
See below for a video of Young:
For the latest on western agriculture, please check out Western Farm Press Daily and receive the latest news right to your inbox.
Blog archive
Big Data is agriculture's big blank on the map
Farmer dragged into harvester escapes with life
Who killed the Big Lebowski of Belgium?
Benchmark GM crop contamination case a bitter tale
How to create an epic environmental disaster
Big Ag goes organic (Come again?)
Farm's Nazi past still fresh for slave workers
Farmer privacy breach brings suit against EPA
James Bond once worked for the EPA
AK-47 rifle was agriculture's giant loss?
Subscribe to receive top agriculture news
Be informed daily with these free e-newsletters
You May Also Like
---