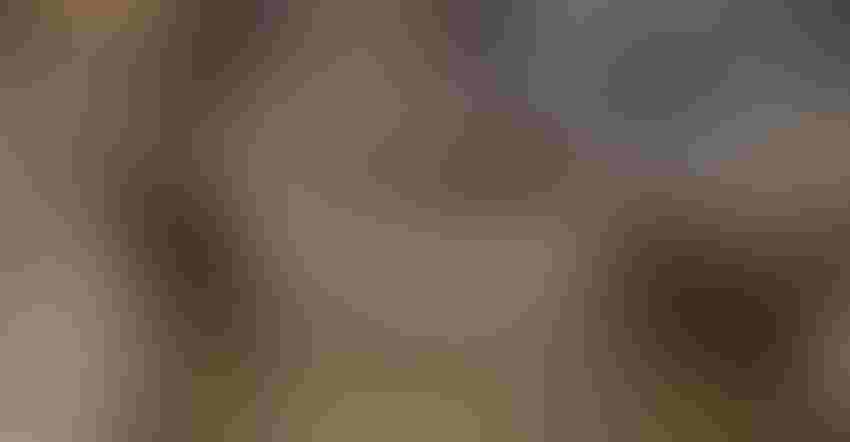 GIVE ME BARN SMELLS: The productive smell of a barn is preferred over that of an overperfumed woman.
There are certain smells that transport our brains in time with emotion or fondness. Soon, we'll be enjoying the glorious aroma of freshly turned earth. Oh, how I love that smell. It signals the end of winter and the beginning of all things green and growing.
Recently, while swimming laps at my beloved local YMCA, I was overpowered by the perfume on the swimmer next to me. I'll just call her Buttercup. Even though you're in the water, you're working hard and sweating. One would think Buttercup would've worked off that perfume.
But after an hour of swimming, every time we met on the ends, I'd still get a whiff of Buttercup. Now, I'm already gasping for air, pushing down resisting water after each lap. That smell made me gag and cough. Perhaps Buttercup had a date earlier. Perhaps she thought the scent would be invigorating to the rest of the swimmers. Maybe it would have been, but this perfume wasn't flowery or light and airy — it was downright obnoxious.
My response to Buttercup's choice in fragrance is much like what I've seen from people having their first encounter with livestock barns: spitting and spewing and acting as if their lungs would collapse. Excuse me, but I'd rather smell a well-seasoned barn over an overperfumed woman or man any day!
Healthy smells
A barn smells like life. In abundance, perhaps but nonetheless, it can speak productivity, not "let me impress you with my scent." If I really wanted to make a memorable impact, I'd like to smell clean. Maybe a faint, freshly-cut-hay smell would be attractive.
Truly, the smell of fresh laundry is my favorite. Line-dried sheets … it's what made Saturday night sleeps growing up so memorable. If I buy a candle, it will most likely be called "Fresh Linen." I don't want your musk, cloves or tangerines; I just want what is honestly and truly clean.
Buttercup needs to visit the barn. She needs to acquaint herself with the wonderful smell of a newly born calf or goat. She needs to nuzzle fur that has been lapped clean by the momma and a wee mouth that smells of sweet milk.
She needs to haul some sweet feed in the back of her car that might just give her a craving for granola. She needs to walk through fields after the earth has been freshly turned. She needs to stroll out in the grass after a rain.
Fresh country perspective
Buttercup needs to realize that chlorine in the pool is overpowering enough without dousing on an artificial coverup. And while I'm talking to Buttercup, I'd like to address Bob upstairs in the weight room. Trust me, Bob, your cologne doesn't make your muscles look bigger or your waist smaller. It doesn't impress us while you don a tight T-shirt that has sweat circles under your armpits, nor does it cause us to be inclined to watch you as you power-lift. Bob, it's simply annoying.
I'm grateful for the sense of smell. I can't imagine life without baking breads, the rosy skin of my grandbabies, lily of the valley, pine trees and delightful line-dried bed sheets. I hope Buttercup puts away the perfume bottle, rolls down the windows of her car and takes a leisurely drive along country roads!
McClain writes from Greenwood, Ind. She is a farmer's daughter!
Subscribe to receive top agriculture news
Be informed daily with these free e-newsletters
You May Also Like
---