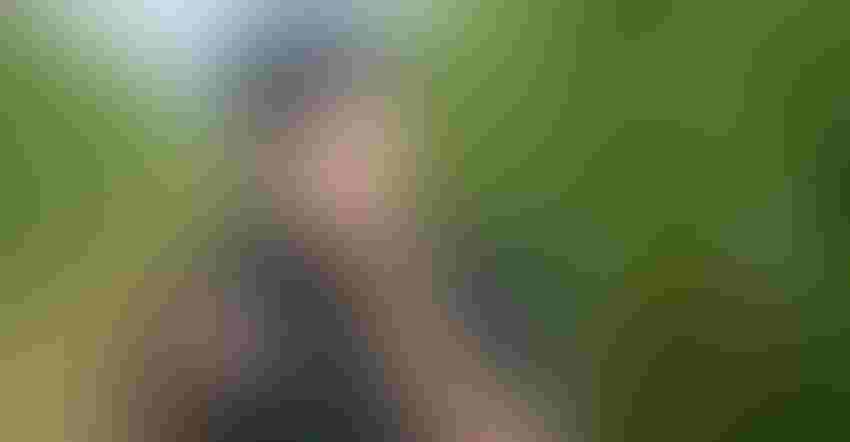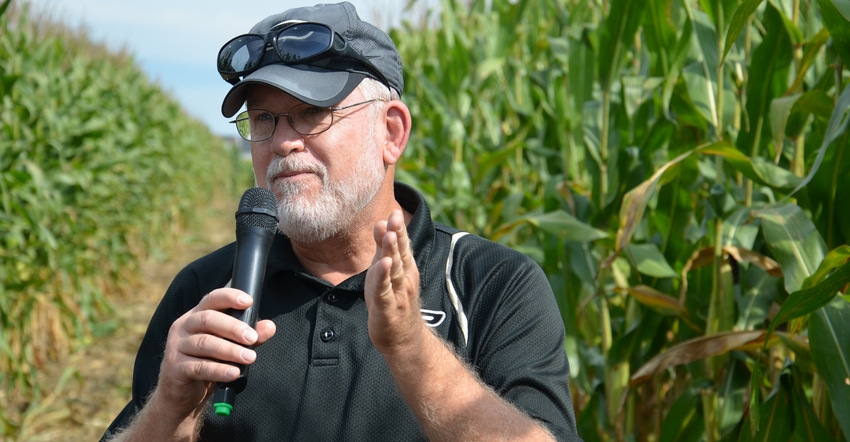 ALL ABOUT CORN: Bob Nielsen has learned vast amounts of information about corn in almost 40 years with Purdue Extension, sharing his knowledge with growers so they can benefit.
Tom J. Bechman
"It's about time Bob Nielsen received recognition. He helped me make more money growing corn on my farm." That's how one Indiana farmer reacted when learning Bob Nielsen is the 2020 Honorary Master Farmer. The award is sponsored by Indiana Prairie Farmer and the Purdue University College of Agriculture.
Hearing that he helped a farmer make money is lofty praise, the Purdue Extension corn specialist says. "We often don't know whether what we do truly benefits people," he notes.
Nielsen has conducted research on corn and helped spread the message about what he's learned for nearly four decades. He started as the Purdue corn specialist in 1982. He began half-time retirement Jan. 1, with the option to continue in his 50% assignment through 2022.
Right place, right time
Nielsen grew up on a cash grain farm near Springfield in eastern Nebraska, earning an undergraduate degree at the University of Nebraska. His master's and doctorate training at the University of Minnesota were in plant breeding.
"Everyone assumed I would be a plant breeder," he explains. "I was a teaching assistant for Dale Hicks, Extension corn specialist at Minnesota. When it came time to pick a career, there were three Extension corn specialist positions open. The job descriptions interested me."
Related:Hats off to these Indiana Master Farmers
Nielsen visited with Hicks to learn more about what an Extension specialist did. "Part of me felt like a traitor to my training, but one plant breeder mentor told me to follow my gut and not worry about what others thought. My gut said Extension was where I belonged," Nielsen recalls.
Fortunately for Hoosiers, he chose Purdue. His wife, Suzanne, was on the ground floor when Purdue opened its new Food Science Department. She later served as head of the department. The couple raised their two children, Kirsti, now 32, and Eric, 29, as Boilermakers, even though Kirsti attended Indiana University's Kelley School of Business.
Major steps
Nielsen was one of a handful of faculty members in the Purdue College of Agriculture with a vision for the Crop Diagnostic Training and Research Center. Established in 1986, it's still a premier training tool for crop specialists and farmers.
"Working with the internet in the mid-'90s and figuring out how it could serve Extension by distributing information quickly was another step forward," Nielsen says. Aided by computer specialists in entomology, he developed a webpage, known today as King Corn. He soon added the Chat'n Chew Cafe, with links to helpful information about corn from around the country. Check out both at kingcorn.org/cafe.
Nielsen was instrumental in helping corn growers realize uneven stands and non-uniform emergence were costing them money. Starting with surveys in the late '80s, he developed research studies to prove this, working first with his four-row White plot planter and a White Manufacturing engineer, and then later repeating the study with a Case IH planter.
Jim Camberato joined Purdue Extension as a soil fertility specialist in 2006. "Collaborating with Jim has helped both of us learn together and get messages out to farmers," Nielsen says.
Together, they established nitrogen guidelines for corn for various regions in Indiana, based on more than a decade of testing, often on farms. They also studied plant populations, starter fertilizer value and, most recently, the potential benefits of sulfur.
The advent of precision agriculture technology helped them interest farmers in collaborating with field-scale research. "It helped us learn so much more than we would have," Nielsen concludes.
About the Author(s)
Subscribe to receive top agriculture news
Be informed daily with these free e-newsletters
You May Also Like
---