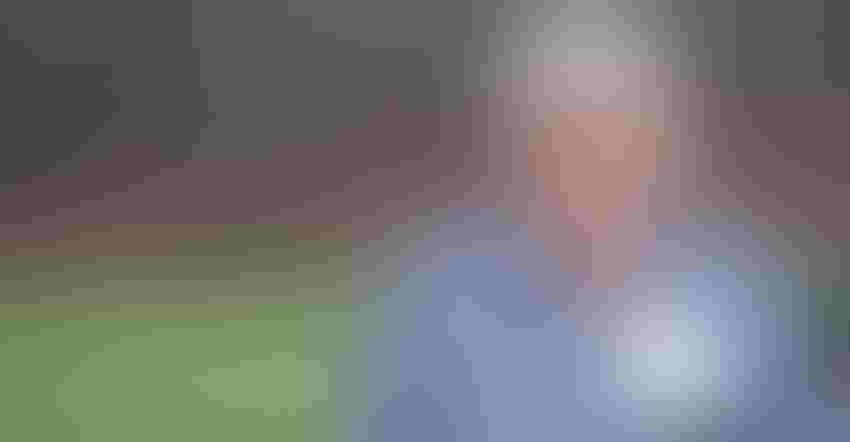 PROMPTED MEMORIES: The story about my former ag teacher, Jim Cummings, and what he meant to me prompted a reader to share his thoughts about his own ag teacher.
The article "Thank the people you respect while you can" ran as a blog in Hoosier Perspectives during the week of Dec. 18, just before Christmas. It also appeared in the Our View column as "Who deserves your thanks today?" in the February issue of Indiana Prairie Farmer. The article was a personal thank you to my former vo-ag instructor and FFA adviser at Whiteland Community High School, Jim Cummings. Today, Cummings lives near Brownstown in Jackson County, Ind., on his small family farm.
The idea behind the article was simple: Make the point that there are people in our lives who deserve our thanks. Sometimes it may be someone who impacted your life decades ago. Or as in this case, it may be someone who has continued to impact your life for a long time. If you can do it in person or publicly, that's even better. If the person is no longer living, it's still helpful to acknowledge how much they helped you along your path in life.
It also reminds each of us that what we do today, no matter what age we are, can influence someone for years to come, whether we realize it or not. If you're an ag teacher, the impact you make today may still be guiding a student's life 20, 30, even 40 years from now. It's an awesome responsibility.
Reader reports
The article struck a chord with John Hobson, Aurora, Ind. He took time to email this response:
"I very much enjoyed your article on Mr. Cummings, as it reminded me of my vo-ag teacher, Mr. James E. McDonald. His encouragement of me when in high school definitely impacted my life. 'Mac' taught at Western High School in Howard County from the early '50s through the mid-'60s. Then he moved back to his home area near Galveston, Ind., to teach at Lewis-Cass High School.
"Mac organized a fishing trip to Canada for those in FFA that had earned x number of points [during the year] based on projects, grades and leadership [activities]. After my senior year I was fortunate to ride up and back with Mac and a fellow teacher, Fred Huffman, in Mac's pickup.
"I don't recall any specific thing either said during the trip, but when I got home, I was much more confident that I could make it at Purdue University. (I received degrees in ag economics in 1966 and 1968.)
"Your description of yourself mirrored how I felt. Unfortunately, Mac passed away a few years ago, but it was good to share my appreciation with his wife and kids.
"Thanks for the article and praise the Lord for both these men."
MADE IMPACT: The late James E. McDonald, featured in this 1962 yearbook picture, made an impact on one of his students, John Hobson, that has lasted a lifetime.
Thank you for sharing your thoughts, John. And thanks to all the other ag teachers going back to the generation of Mr. Cummings and Mr. McDonald who impacted untold numbers of students, often without even knowing it. Thanks to those who teach today, as well. It's not easy, but it obviously is important work!
Comments? Email [email protected].
Subscribe to receive top agriculture news
Be informed daily with these free e-newsletters
You May Also Like
---