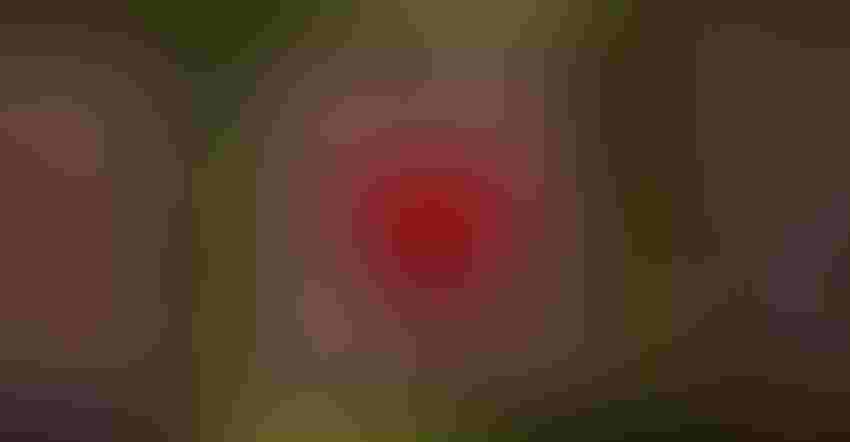 BUSY SEASON: The months leading up to Valentine's Day are often the busiest for the nation's floral shops. The frustrations and concerns are similar to farmers — price, labor and transportation.
HOMONSTOCK/Getty Images
This time of year is known for its not-so-welcome colder temperatures, stronger winds and wintry precipitation. Many farmers are preparing for the birth of new animals and looking ahead to spring planting. For me, however, it's special for a different reason — it marks the beginning of Valentine's season.
While earning my college degree at the University of Missouri, I worked for 2½ years at a student-run retail floral shop on campus known as Tiger Garden. It enabled countless students, like me, to gain valuable hands-on experiences.
Now, during the months of January and February, it was essentially "all hands on deck," as the shop was completely transformed and filled with fresh flowers, plush stuffed animals, candy, and lots of red, pink and white. I've since come to enjoy the hustle and bustle, but it took some getting used to — and overcoming a steep learning curve.
Try a new job
My first day on the job was at the beginning of February, just a couple weeks before the big day. I was encouraged to jump in with both feet and lend a hand wherever needed. I quickly realized, however, that I knew very little about the floral industry.
Nothing could have quite prepared me for the multitude of knowledge and skills I needed to quickly acquire. Nevertheless, I eventually became more comfortable through learning alongside some pretty talented and well-versed individuals.
Needless to say, I will never view Valentine's Day in the same light as I did before working in a floral shop. Although the floral and agricultural industries may seem fairly distinct, I was surprised to discover a few key connections between the two.
Realize similarities in careers
First, everyone at the shop was part of the same team, but our roles and responsibilities varied. Some specialized in handling logistics, while others designed arrangements, processed orders or interacted directly with customers. Within the agricultural realm, some work with crops or livestock, yet there are also additional opportunities to serve in other capacities.
Second, each floral shop executes Valentine's Day differently, similarly to how each producer's operation is unique based on its areas of specialty. Yet overall, both industries strive to create quality products and services for their end consumers to enjoy.
Third, just as the agricultural industry faces misperceptions, I discovered there is also quite a bit the everyday individual may not know about floriculture. For example, I was surprised to learn the retail price of fresh flowers is affected by a multitude of factors, including the intensive time, labor and production steps required to transport them to their final destination, all of which are heightened around Valentine's Day.
Through acknowledging and addressing preconceived notions, I ultimately deepened my appreciation and understanding — something we, as agriculturists, also seek through advocating and engaging with consumers.
Lastly, there are incredible impacts and benefits of shopping local. Perhaps my all-time favorite aspect of Valentine's Day is the incredible amount of support our shop received from people and businesses within the community of Columbia, Mo. Whether you're buying flowers, meat or other products, find those close to your hometown or state and show them some love year-round!
Take a chance
While being raised on my family's farm, it was easy to focus on just our agriculture world. However, it is good to step outside every now and again to see other occupations. You'll likely find more similarities than you thought.
I never imagined winding up as a florist-in-training, but I'm so glad I did. Looking back, applying for and accepting that job is one of the best decisions I've made. In addition to strengthening soft skills that will directly translate into other areas of life, including my future career, I will always have fond memories of "surviving" the craziness that is Valentine's Day in a floral shop.
Quinlan graduated from the University of Missouri College of Agriculture, Food and Natural Resources with a degree in agriculture education, communications and leadership. She is pursuing her master's degree at Oklahoma State University. Contact her at [email protected].
Subscribe to receive top agriculture news
Be informed daily with these free e-newsletters
You May Also Like
---