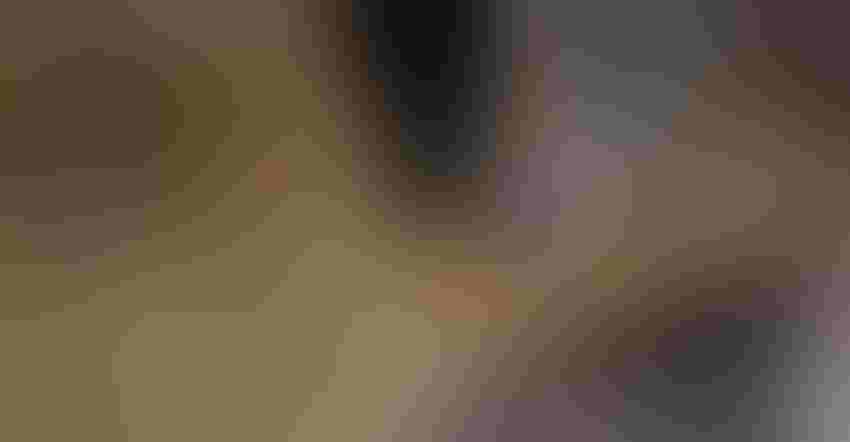 MEALTIME: Whether you like cats or not, good barn cats are worth the effort for their mouse-catching abilities.
Three barn cats took up residence here last fall. Don't worry, they were invited. You met one earlier in the first edition of what may be many "cat capers." He or she scooted behind the water heater the night they first arrived. Two grown people — my wife, Carla, and I — spent 45 minutes recapturing that kitten!
I'm not a cat lover, but I hate mice more. To this point, the three kittens have riddled the mouse population. I haven't seen one in weeks, and that's saying something.
That's why I got upset as the story you're about to read unfolded. I don't want mice to come back.
Tragic end
The three cats greeted me around their feed bowl one morning, just like normal. Typically, I scoop feed out of the blue "barn cat food" bag and put it in their bowl. They eat for a couple of minutes and then disappear. The bowl is always empty by the next morning, and they're always back each day. Guess they can stand to hang around just long enough to make sure I'm going to feed them and grab a few bites, and then they're off. They aren't exactly tame!
This particular morning, after taking care of the cats, I fed the sheep and then headed over to get my neighbor's paper. There in the middle of the road was a dead cat! It looked like it had just been hit, and it had tiger stripes and white paws. I was 98% sure it was one of our three cats. I didn't cry, but I was bummed. Even my neighbor was bummed for me.
I went to a meeting, but I couldn't help thinking about the poor cat. It was just a cat, but it was my cat. I was scheduled to give the communion meditation Sunday. I soon realized I could make an illustration with this incident. If a young, healthy kitten with nine lives could be here one minute and gone the next, what about us? We could be gone, too. Did we give ourselves to the Lord before we went? It would make a good illustration.
True confession
The next morning I was still bummed. The cat with the white feet was the friendliest of them all, which means I could get within 10 feet of it instead of 20. I would miss it.
I opened the barn door and scooped up cat food. Then I saw it!
There was the cat with white feet! And there were two more cats. I still had three cats! When I rushed in and told Carla, she said, "I thought you were sure the dead cat was ours?"
"I was 98% sure," I said. "That's not 100% — there is a difference!"
Only now I didn't have a communion meditation. Then I thought, what the heck. It was somebody's cat that was alive one minute and dead the next, it just wasn't mine. So I did the illustration anyway. And I even confessed at the end that it wasn't my cat.
Several people commented after church, and I was proud of myself for making a point. That was until one fellow approached. "Tom, I really liked your meditation, but I'm still confused. Was it your cat that got killed or not?"
OK, maybe not everyone got the point!
Subscribe to receive top agriculture news
Be informed daily with these free e-newsletters
You May Also Like
---