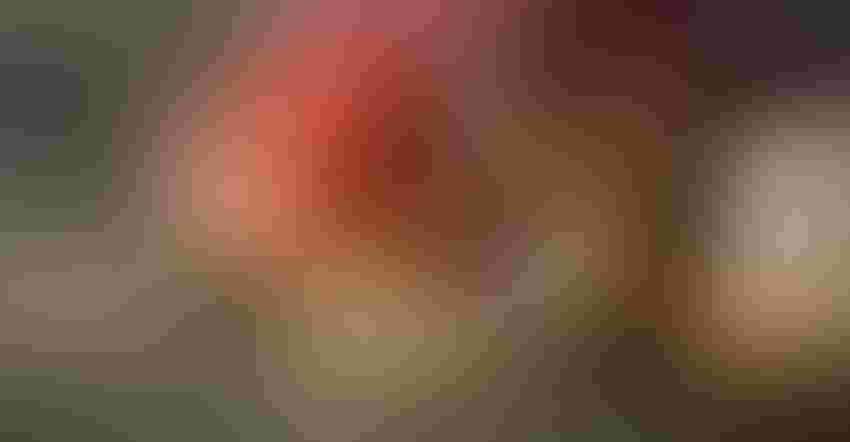 MORE THAN FOOD: America's blessings are far more than food abundance, and far outnumber its negatives.
Svetlana-Cherruty/iStock/Thinkstock
You'll likely read this somewhere between Thanksgiving and Christmas — depending on whether you catch it on our website or in the magazine. While driving up and across New York and down through Pennsylvania recently, I got to thinking about how blessed we are to live in a land of unequaled abundance and natural resources — and at this particular time.
It's always wise to, as a long-ago-written song put it, "Count your blessings; name them one by one," no matter what your faith. If nothing else, it helps you balance out the ridiculous and atrocious events of life.
9 reasons to count your blessings
You and I have a multitude of reasons for counting them daily, not just at Thanksgiving and Christmas. Here's a short starter list for you to develop into a longer one:
• Got a home? Even in America, many don't.
• Got a car or pickup? Many have neither.
• In an occupation you love? Many have jobs they hate — if they have jobs.
• Raising your family on a farm? That's a huge blessing!
• Own or partially own a farm business? Few in America have such a "stake."
• Feel relatively safe from harm's way? Most of the world doesn't.
• Got enough food to last a week? Many don't have enough for one day.
• Got kids, maybe grandkids, working for you? Those count double.
• Got true friends — people who've seen your lesser side — who still like and trust you?
So what else are you thankful for? Don't forget to share your list with others, and urge them to do likewise.
Bite-sized morsel
When your vocation and avocation are the same, you're extremely blessed.
About the Author(s) Editor, American Agriculturist
For more than 38 years, John Vogel has been a Farm Progress editor writing for farmers from the Dakota prairies to the Eastern shores. Since 1985, he's been the editor of American Agriculturist – successor of three other Northeast magazines.
Raised on a grain and beef farm, he double-majored in Animal Science and Ag Journalism at Iowa State. His passion for helping farmers and farm management skills led to his family farm's first 209-bushel corn yield average in 1989.
John's personal and professional missions are an integral part of American Agriculturist's mission: To anticipate and explore tomorrow's farming needs and encourage positive change to keep family, profit and pride in farming.
John co-founded Pennsylvania Farm Link, a non-profit dedicated to helping young farmers start farming. It was responsible for creating three innovative state-supported low-interest loan programs and two "Farms for the Future" conferences.
His publications have received countless awards, including the 2000 Folio "Gold Award" for editorial excellence, the 2001 and 2008 National Association of Ag Journalists' Mackiewicz Award, several American Agricultural Editors' "Oscars" plus many ag media awards from the New York State Agricultural Society.
Vogel is a three-time winner of the Northeast Farm Communicators' Farm Communicator of the Year award. He's a National 4-H Foundation Distinguished Alumni and an honorary member of Alpha Zeta, and board member of Christian Farmers Outreach.
Subscribe to receive top agriculture news
Be informed daily with these free e-newsletters
You May Also Like
---