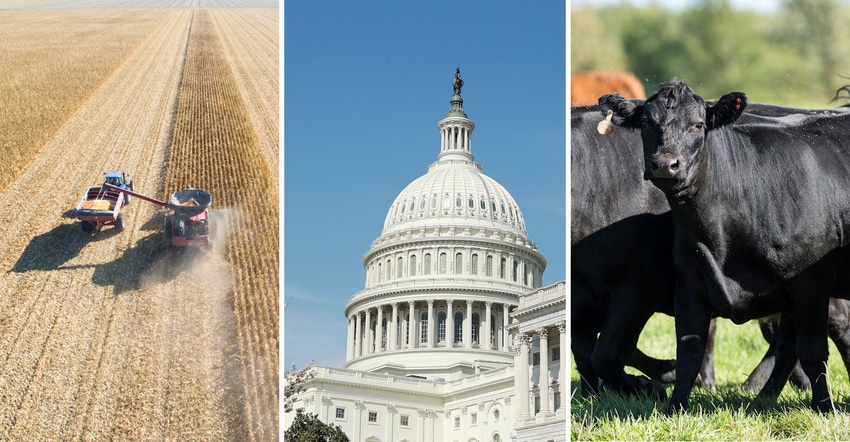 Missed some agricultural news this week? Here are seven stories to catch you up.
Trucker shortages plaque food supply chain
At a hearing on the Immediate Challenges to Our Nation's Food Supply Chain, the shortage of truck drivers was the primary concern. The trucking industry is currently short 80,000 drivers, and nearly 1 million drivers will need to be hired and trained in the next decade to keep pace with consumer demand. – Farm Futures
Reducing methane emissions             
At the COP26 climate summit in Glasgow, the U.S. and EU pledged to slash emissions of methane by 30% below 2020 levels by 2030. The pledge offers little transparency or detail on how the 30% reduction is meant to be achieved. – Politico
Deere workers reject agreement
John Deere workers rejected the latest offer negotiated by UAW leaders, extending the strike that began Oct. 14. Deere & Co. said the new contract it provided to striking union employees is the company's best and final offer, and they aren't returning to the bargaining table. – Farm Futures
Meet prices climb higher
Meatpackers are struggling to recruit workers, even when offering signing bonuses. Some meat cuts have soared 25% over the past year, while others are fetching near record prices, making meat one of the biggest contributors to pandemic inflation. Prices are expected to keep increases through the holiday season. - Bloomberg
As-needed pesticide approach helps bees
A new study from Purdue shows farmers could benefit from more wild bees by adopting an as-needed approach to using pesticides. The as-needed approach led to a 95% reduction in pesticide applications while maintaining or increasing yield for corn and watermelon. – Purdue University
Bayer, CHS collaborate on carbon program
Bayer and CHS Inc. announced a carbon program collaboration on Nov. 2. The agreement makes Bayer Crop Science the carbon program partner for CHS and the most accessible carbon program for U.S. farmers. – Farm Futures
Farmers benefit from EU-U.S. deal
The U.S. and European Union agreed to suspend tariffs on steel and aluminum. The move will allow more reasonably priced steel back into the U.S. market. The agreement also reopens the door for U.S. ag exports impacted by retaliatory tariffs. – Farm Futures
And your bonus.
A soft goat's cheese called Olavidia from Spain won top honors at the World Cheese Awards on Wednesday. The contest included 4079 entries from over 40 countries. - CNN
Subscribe to receive top agriculture news
Be informed daily with these free e-newsletters
You May Also Like
---