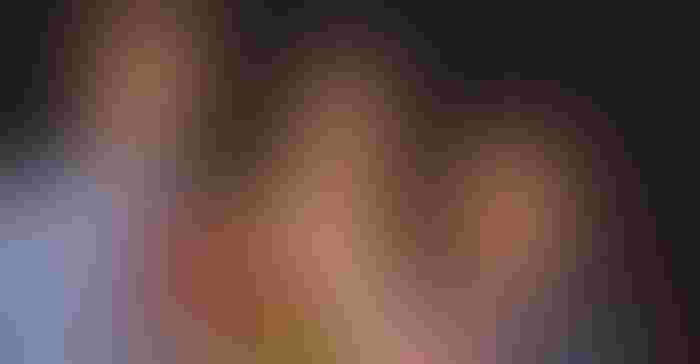 Emily Annexstad, a 19-year-old college student from St. Peter, Minn., was selected to serve as the 64th Princess Kay of the Milky Way during an evening coronation ceremony, held Aug. 23 at the Minnesota State Fairgrounds.
In her new role, Annexstad, representing Nicollet County, Minn., will be the official goodwill ambassador for the next year for more than 3,000 Minnesota dairy farm families.
Emily is the daughter of Rolf and Jean Annexstad, and attends the University of Minnesota, where she is pursuing degrees in animal science, and agricultural communications and marketing.
"I'm so excited and overwhelmed," she said, shortly after receiving her crown. "I'm really looking forward to connecting with fairgoers."
Selected as runners-up were Jessaca Zuidema of Blomkest, Minn., representing Kandiyohi County, and Margaret Socha of Corcoran, Minn., representing Wright County.
Quinci Scherber of Rogers, Minn., representing Hennepin County was named Miss Congeniality. Annexstad and Zuidema were awarded scholarships, along with Samantha Traxler of Le Center, Minn., representing Le Sueur County.
Throughout her yearlong reign as Princess Kay of the Milky Way, Annexstad will make public appearances to help connect consumers to Minnesota's dairy farm families. She will also promote the "Fuel Up to Play 60" program, through which she encourages students to get 60 minutes of physical activity each day and eat a healthy diet that includes three servings of dairy.
"Having the Super Bowl in Minnesota [in February] will provide an awesome opportunity to promote our Fuel Up to Play program," she added.
Annexstad's first official duty as Princess Kay took place at the state fair Aug. 24, sitting in a rotating cooler in the Dairy Building (at the corner of Judson Avenue and Underwood Street) for nearly six hours to have her likeness sculpted in a 90-pound block of butter on the opening day of the Minnesota State Fair.
Other finalists are scheduled to have their likenesses sculpted as follows:
• Aug. 28, Anna Broll, Chaska, representing Carver County
• Aug. 29, Samantha Traxler, Le Center, representing Le Sueur County
• Aug. 30, Madelin Lindahl, Lindstrom, representing Chisago County
• Aug. 31, Quinci Scherber, Rogers, representing Hennepin County
• Sept. 1, Ashley Warren, Watkins, representing Meeker County
• Sept. 2, Jessaca Zuidema, Blomkest, representing Kandiyohi County
• Sept. 3, Shelby Campbell, Maple Lake, representing Wright County
• Sept. 4, Gina Holdvogt, New Munich, representing Stearns County
Socha, Hopp and Schubert have already had their likenesses sculpted and put on display.
Throughout the fair, Princess Kay and the other finalists will make appearances near the Butter Sculpture Booth in the Dairy Building, at the Moo Booth in the Dairy Barn and onstage at the Miracle of Birth Center.
Princess Kay's Facebook page will provide daily updates and photos of each completed butter sculpture.
Source: Midwest Dairy
Subscribe to receive top agriculture news
Be informed daily with these free e-newsletters
You May Also Like
---