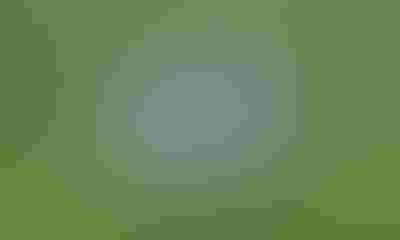 Seeding time is the make or break period for cover crop success. One issue affecting seeding success is whether or not carryover from herbicides applied for corn or soybeans impacts germination and establishment of the cover crop.
Three Indiana Certified Crop Advisers put their heads together to provide six tips to help minimize herbicide carryover issues in cover crops. They are: Betsy Bower, agronomist, Ceres Solutions, Terre Haute; Dan Ritter, agronomist, Brodbeck Seeds, Rensselaer; and Brian Shrader, accounts manager, DuPont Pioneer, Marion.
1. Check out an excellent resource guide.

PICK SPECIES CAREFULLY: Experts suggest reviewing which herbicides you applied, at what rate and when before selecting cover crop species for each field.
Penn State University Extension weed scientists Bill Curan and Dwight Lingenfelter developed a handy information sheet that indicates which cover crops could be impacted by various herbicides.
For example, according to the chart, if you're following only glyphosate, all cover crop species are OK to plant. Following Python, there is concern for small-seeded legumes and mustards.
2. Determine which cover crop species you are considering.
"In most cases, you can plant many of the cereal grains and most grasses after most grass and broadleaf herbicides in corn," Bower says. "However, small-seeded legumes and mustards have a little more sensitivity."
3. Recognize that herbicide choices are already made for this year.
You may need to choose cover crops based on the herbicide selections you made in the spring for this year, Bower says. "In following years, you can plan and choose your herbicide based on your cover crop choice. But remember, we still need to control weeds in our cash crop."
4. Check with local Extension personnel.
The Penn State guide is complete and useful, Ritter notes. However, there may be tweaks from state to state. He recommends checking with your local Extension office to see what Purdue University Extension specialists might be saying about potential carryover with certain herbicides.
5. Consider the interval between herbicide application and harvest.
Many soybean fields needed rescue treatments in some areas this year, Shrader notes. Some of those went on late due to weather delays. That may affect when it is safe to plant specific cover crops this fall. Bower says there is also a difference in whether you're interseeding with a high-clearance machine or seeding after harvest. That also affects the interval between herbicide application and seeding.
6. The herbicide label should be the final word.
Evaluate every herbicide you applied for carryover interval to cover crops, Shrader suggests. The information you need to know should be clearly stated on each herbicide label for any product you applied earlier this year.
Subscribe to receive top agriculture news
Be informed daily with these free e-newsletters
You May Also Like
---