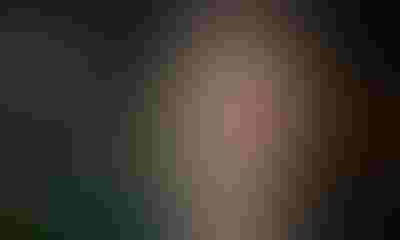 FFA and food have been inseparable from the beginning. Whether it be FFA's roots in agriculture, or the fact that no matter what when FFA members gather, food will be served, there is no denying the two go hand in hand.
As we make the long awaited switch from winter to spring, almost every FFA chapter across the state of Indiana is preparing for their chapter banquet. An event that is arguably when FFA member's love for food is on full display. However, there are many more traditions around chapter banquets beyond what's for dinner.
My fellow officers and I will be attending many banquets all over the state. We hope we get a chance to meet you at your son or daughter's banquet.

MEET THE FFA OFFICER: Sean Harrington is one of seven FFA state officers who will be speaking at chapter banquets around the state.
Chapter banquets are a time of fellowship and celebration. They can turn into a massive spectacle, like the Rushville FFA banquet themes my teammate Mason Gordon is always talking about, or a simpler affair, like the inaugural banquet held by the Cascade FFA chapter this past February. They're a time to look back over the accomplishments FFA members have had over the past year.
I would never consider a chapter banquet an end-of- the-year celebration though. In fact, most of them take place during one of the busiest times of the year for an FFA chapter. While students may spend Saturday night together with their parents and community members commemorating past successes, they are spending every other day preparing for FFA competitions.
It's always FFA season!
They're taking the opportunity to put the final touches on that award application, or spending hours after school memorizing a speech they have spent weeks writing. A few select students are completing the paperwork to become a candidate for state FFA office, and preparing for the interview process that is only a few short weeks away.
As we approach the final stretch of the school year, it can be easy to look at summer as a time when FFA members can take it easy. Nevertheless, just like in the agricultural industry itself, there is always something to be done in FFA.
Now that the weather is getting warmer, I encourage anyone to keep their local FFA chapter in mind. Reach out to those students. Help them rehearse that speech or run them through a practice interview. They need all the support from their community members they can get. If all else fails, you can always provide the refreshments!
- Harrington is the 2015-2016 FFA state treasurer.
Subscribe to receive top agriculture news
Be informed daily with these free e-newsletters
You May Also Like
---