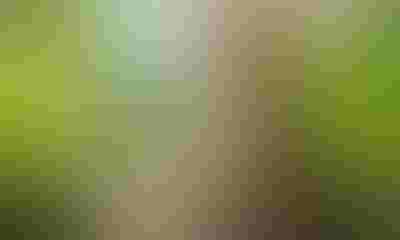 Agriculture Secretary Tom Vilsack looked ahead and backward in a Wednesday press conference where he announced an additional investment in beginning farmers.
Vilsack, who has served as agriculture secretary during the entire Obama administration, said USDA has set up a framework to invite new people into the business of farming. It's important to attract new people to farming as the average age of American farmers is 58.
Related: USDA designs new web tool for beginning farmers and ranchers

Agriculture Secretary Tom Vilsack said USDA has set up a framework to invite new people into the business of farming. It's important to attract new people to farming as the average age of American farmers is 58. (Photo: shironosov/Thinkstock
"We have set up the framework and foundation for inviting new people into the business of farming. If you saw the table that I talked to today and you'd gone back eight years and had a similar conversation, there would have been a significantly different looking table and a significantly different conversation," Vilsack said in a conference call after a meeting in Iowa.
"The conversation today was not how difficult the challenges are, it was a conversation of we're excited, we're interested, we're passionate. There are opportunities, there are things we'd like to see changed, there are things we'd like to see better, there's more technical assistance we need," he said "We want to be advocates, we want to be out there articulating and advocating for farming. It was a completely different conversation than we would have had eight years ago.
"So I think the foundation has been laid so that anyone who's interested - whether they are person who's fortunate to be part of farm family for generations, or someone who is returning from military service who is interesting in a nurturing opportunity or a young woman who thinks it would be great to be in the farming business even though they were raised in the city or it's a person of color who sees more and more people who look like him or her in the farming business or whether it's a kid from a small town in Iowa who wants to be part of a farming operation, there are now options and doors available for everyone of those individuals to get in the business."
One of the consistent challenges he hears is access to land, Vilsack said. There needs to be a conversation about creating opportunities for older landowners to make land accessible to younger or beginning farmers, he said. Those conversations will start Aug. 29 in Arkansas when USDA officials travel to the state to have a conversation about land ownership transition. Other meetings will be in Colorado, Arizona, Florida, North Carolina and New Hampshire.
It's part of the transition to a new administration to identify emerging or existing issues that require action, Vilsack said.
To help attract and train new farmers, Vilsack announced an investment of $17.8 million for 37 projects to help educate, mentor and enhance the sustainability of the next generation of farmers.
"Looking back on the past seven years, I am extremely proud of what USDA has accomplished for rural America," Vilsack said. "Even as this administration ends, the important work of USDA will continue for the next generation and beyond. The Beginning Farmer and Rancher Development Program, and the forums that we are planning, will be important steps in helping young people, returning veterans and others access the tremendous opportunities in the agriculture sector."
Vilsack said there are a variety of people interested in farming, including women, people of color and returning veterans. Veterans see agriculture as a way of nurturing themselves back to regular life after serving in the military, he said.
Over the course of the Obama Administration, USDA has engaged its resources to provide greater support to the farmers of the future by improving access to land and capital; building new markets and market opportunities; extending new conservation opportunities; offering appropriate risk management tools; and increasing outreach, education, and technical support, Vilsack said in a media statement.
BFRDP, administered through USDA's National Institute of Food and Agriculture (NIFA), has been a key part of this effort and supports educational programs to assist beginner farmers and ranchers who have less than 10 years of experience in the industry, including veterans and socially disadvantaged farmers. The program supports workshops, educational teams, training, and technical assistance throughout the United States.
Related: Younger farmers are growing portion of Farm Credit borrowers
This year's awards will be made in 27 states and the District of Columbia to help fund a range of projects by partner organizations, like the Iowa-based National Farmers Organization (NFO) that will use $588,948 in funding to assist 900 beginning organic dairy and grain producers over the next three years. NFO will provide workshops, mentoring and other assistance in 11 states, including Illinois, Indiana, Iowa, Kansas, Michigan, Minnesota, Missouri, Nebraska, Ohio, South Dakota and Wisconsin.
2016 grants include:
-Calypso Farm and Ecology Center, Fairbanks, Alaska, $369,500
-Colorado Economic Development Office, Denver, Colo., $239,970
-University of Connecticut, Storrs, Conn., $597,598
-National Sustainable Agriculture Coalition, Washington, D.C., $150,000
-Angelic Organics Learning Center, Caledonia, Ill., $600,000
-National Farmers Organization, Ames, Iowa, $588,948
-Catholic Charities of Northeast Kansas, Overland Park, Kan., $380,433
-Wolfe`s Neck Farm Foundation, Inc., Freeport, Maine, $573,256
-Tufts University, Medford, Mass., $599,796
-Community Involved in Sustaining Agriculture, South Deerfield, Mass., $595,533
-Future Harvest Inc., Cockeysville, Md., $597,599
-Minnesota Food Association, Marine St. Croix, Minn., $159,626
-Land Stewardship Project, Minneapolis, Minn., $384,649
-National Center for Appropriate Technology, Butte, Mont., $238,441
-Foundation for Agricultural and Resources Management, Medina, N.D., $513,959
-National Young Farmers Coalition, Hudson, N.Y., $574,150
-Ohio Ecological Food and Farm Association, Columbus, Ohio, $566,141
-The Ohio State University, Columbus, Ohio, $599,715
-Southside Community Land Trust, Providence, R.I., $596,517
-Tennessee State University, Nashville, Tenn., $470,083
-National Immigrant Farming Initiative, El Paso, Texas, $541,950
-Viva Farms, Mount Vernon, Wash., $599,999
Find more information about the funded projects here.
Subscribe to receive top agriculture news
Be informed daily with these free e-newsletters
You May Also Like
---