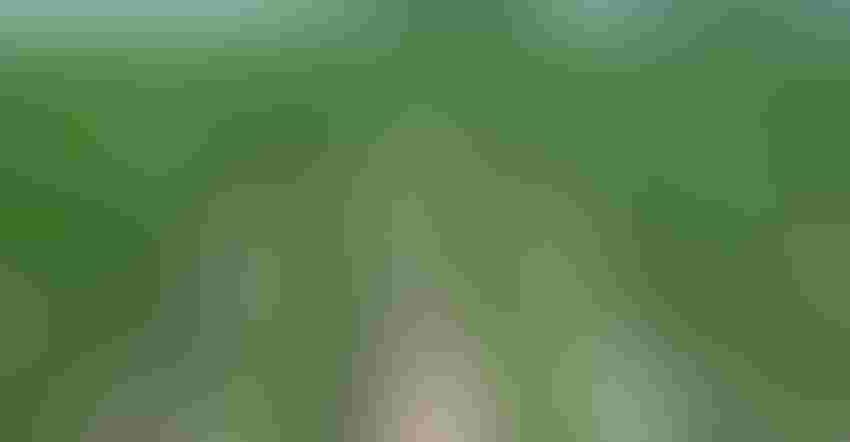 GATHER DATA: This plant population trial helps provide data that farmers can couple with on-farm trials to make more informed management decisions using partial budgets.
Tom J. Bechman
With the surge in input costs during the last year, it is more important than ever to examine the feasibility of incremental farm input choices. For example, will a second or third postemergence herbicide application pay this year? Is it economical to apply fungicide this year? Should you change the amount of nitrogen you apply via sidedressing or a midseason application? Questions such as these can be addressed using partial budgeting. This article will discuss the importance of conducting on-farm demonstrations and research when developing partial budgets.
First, let's review the information needed to develop a partial budget. Partial budgets focus on changes to revenue or benefits and costs. The benefits of a change take the form of additional revenue or reduced cost.
These benefits are measured using two questions. First, what new or additional revenue will be received? For herbicide or fungicide applications, this may be potentially higher crop yields. Second, what current costs will be reduced or eliminated? For example, does additional herbicide or fungicide applications change potential seeding rates or fertilizer application rates, resulting in partial cost savings?
Next, examine costs. The costs of a change take the form of reduced revenue or additional costs. Again, measure potential costs with two questions. First, what new or additional costs will be incurred? When examining additional herbicide or fungicide applications, these new or additional costs take the form of herbicide or fungicide costs as well as application costs. Second, what current revenue will be lost or reduced? If crop yields were reduced due to a treatment, the resulting reduction in crop revenue would represent a cost for partial budgeting purposes. In the herbicide or fungicide application example, this would not be the case.
On-farm research
Where do on-farm demonstrations and research come in? They allow a farm to explore the impact of a specific treatment or change in input level on crop yields. Examples include, but are certainly not limited to, the impact on crops yields of additional herbicide or fungicide applications; a change in seeding rates; a change in nitrogen, phosphorus, or potassium fertilizer levels; the addition of sulfur to a farm's fertilizer mix; and the impact of changing planting dates.
On-farm demonstrations and research complement and supplement research trials conducted by agribusinesses and experiment stations. They account for the fact that your farm faces a unique set of environmental factors and challenges, and enable a farm to explore new ideas and ways of doing things. One can't overemphasize the importance of having an accurate measure of changes in crop yields when implementing partial budgets. Without this information, partials budgets are not nearly as useful.
As a final note, if you're already engaged in on-farm demonstrations and research, continue these efforts. If you're not as familiar with these tools, start implementing them. Possible partners in implementing on-farm demonstrations and following research results are Purdue Extension, government agencies such as the Natural Resources Conservation Service and agribusinesses.
Langemeier is a Purdue Extension ag economist and associate director of the Purdue Center for Commercial Agriculture.
Subscribe to receive top agriculture news
Be informed daily with these free e-newsletters
You May Also Like
---