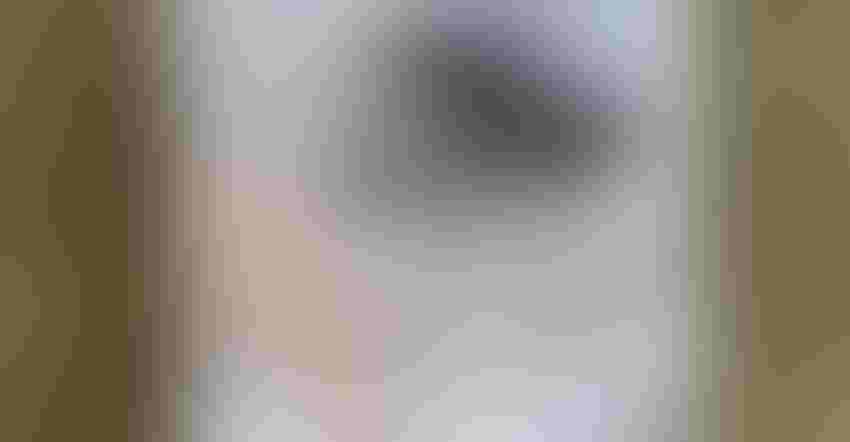 Fresno County Farm Bureau's chief executive, Ryan Jacobsen, took these photos of mystery seeds received in California and shared with Western Farm Press.
Ryan Jacobsen
As quietly as they responded to the original media and consumer reports of unidentified seeds shipped unsolicited to U.S. addresses, the federal agency tasked with protecting American agriculture from foreign pest and disease recently posted a news release to report no apparent harm was done.
You may recall the packets of unidentified seeds mailed to folks across the country – I know some who received them. The seeds packets contained what appeared to be Asian text on them and some were identified as having jewelry in them, though none contained jewelry.
In California, county agricultural departments asked residents to leave them unopened and turn them in to local offices. Arizona residents were asked to turn their packets into state officials. In some cases, police departments were reportedly involved as residents questioned the origin of the unsolicited packages.
It's likely that someone, somewhere, planted the seeds out of an abundance of curiosity. We may never know the results of that decision.
"APHIS has found no evidence that someone was intentionally trying to harm U.S. agriculture with these shipments," according to an online statement from the U.S. Department of Agriculture. "In fact, there is no correlation between where the seeds were sent and U.S. critical agriculture infrastructure. APHIS officials believe the unsolicited packages are part of an internet 'brushing scam.' Sellers carrying out brushing scams will often ship inexpensive items to increase transactions. The more transactions a seller completes, the higher their rating and the more likely that their items will appear at the top of search results on an e-commerce site."
Related: USDA concludes the mystery seeds were part of 'brushing scam'
Visitors to the United States and those crossing into California from other states must declare their fruits, vegetables, and plant materials. The efforts are understandable, though in California's case it is based on the truthfulness of travelers trying to avoid a complete stop at one of the state Department of Food and Agriculture's highway inspection stations. The examples of spreading pests and plant diseases via our transportation routes are legion.
A California county agricultural commissioner once shared how his office was contacted by a concerned homeowner about some bugs on her small citrus tree. The potted tree still had its yellow quarantine label on it with explicit directions to not relocate the tree from within the area it was purchased.
The concerned homeowner learned just how important those quarantine labels were through a fine by her local county. As it turned out, the small citrus tree she purchased in southern California then transported about 500 miles north to a Sacramento suburb came complete with a breeding population of Asian citrus psyllids, the tiny insect blamed for spreading a lethal disease in citrus plants in the U.S. and abroad.
The USDA has a website to inform consumers about the proper way to buy and sell plants and seeds from online sources. Visit https://tinyurl.com/h28yukvs for more information.
Subscribe to receive top agriculture news
Be informed daily with these free e-newsletters
You May Also Like
---