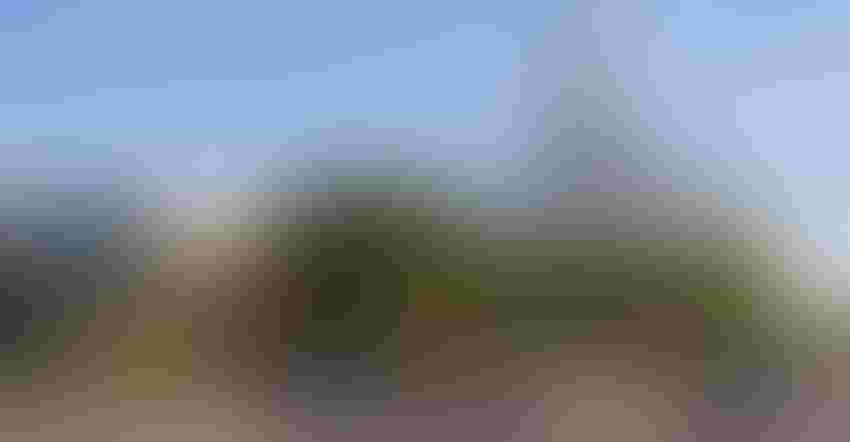 Carlton Jones was replaced as mayor of Tulare, Calif., this week.
Tulare Mayor Carlton Jones bit the hand that feeds him with a Facebook post last week that may lead to his removal as mayor or his recall from the city council.
Jones stirred a hornet's nest last week when, in the Facebook exchange he claims was between him and another person, he wrote in part: "Ag strips the natural resources and contaminates our water and air. Ag causes asthma and valley fever, cancer and kills bees."
Screen shots of the comments were made and shared on the Facebook page "My Job Depends on Ag." That page, developed and managed by a Dos Palos farmer and a friend of his who used to sell tractors, boasts 81,000 members. It wasn't long until at least two Valley newspapers ran with the story and a few days later ABC 30 in Fresno was doing the same.
The day after the story broke I had people stopping me in town to ask if I'd heard about the mayor's comments. Most folks I spoke with caught wind of the issue on social media.
During the weekend the mayor seemed to double- and triple-down on his comments as others chimed in on Facebook.
Local farmer Xavier Avila told ABC 30, "Hollywood's known for filmmaking, Detroit's known for car making, and Tulare's know for agriculture." In 2015,, Tulare County capped a three-year consecutive run as America's most valued agricultural county by gross farm receipts. The dairy industry, long the single-largest segment of the local Ag economy, employs hundreds of people at several milk processing plants in or near Tulare and supports countless other jobs in businesses that serve the sector.
I know farmers living in the city limits who would beg to differ over statements from Jones to suggest agriculture doesn't contribute financially to the prosperity of the city. Several families come to mind I know well enough to know that they do more than simply pay property taxes on their homes and farms, but give generously to local charities and scholarship funds.
I defy Mayor Jones to find a dollar bill in his city that didn't either get its start on a farm or wasn't in some way touched by someone directly or indirectly related to agriculture. Perhaps the same challenge could be made to mayors up and down the Central Valley, whose cities continue to expand and permanently reduce the arable land that helps feed this nation and much of the world.
Subscribe to receive top agriculture news
Be informed daily with these free e-newsletters
You May Also Like
---