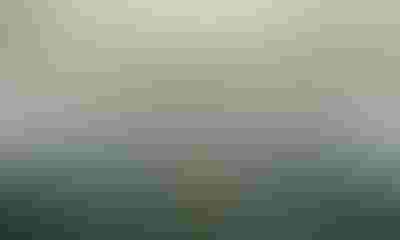 Several people who know John and Nan Nidlinger shared thoughts when asked if the couple should be nominated as Indiana Prairie Farmer/Purdue University College of Agriculture Master Farmers. Here are their comments.
1. Gregg Liechty, Gregg Liechty Family Farms Inc., and Luke and Nathan Liechty, Double L Farms Inc.: "John and Nan have been key in developing their family farming operation, Nidlinger Farms Inc. … As their farm has developed into the outstanding farming operation it has become today, John and Nan have always done their utmost to observe cutting-edge conservation programs, including impeccable systematic water drainage of their farms."

2. Daniel Dahling, pastor, Zion-Friedheim Lutheran Church: "John and Nan live by a simple motto: 'To whom much is given, much will be required.' They recognize they are stewards of our natural resources. Both John and Nan have served our community."
3. Jim Mintert, director, Purdue University Center for Commercial Agriculture: "In addition to sharing his knowledge and experience via the Purdue Farm Management Tour [2015 tour host], John was also a speaker at a recent Purdue Top Farmer Conference. [He] provided insight into how his farm works with student interns, providing interns with invaluable work experience that will help them in their future career while complementing [Nidlinger Farms'] need for summer staff."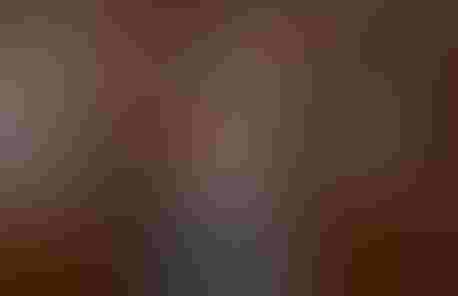 FAMILY FARMERS, COMMUNITY-MINDED: You don't have to talk to very many people to realize that John and Nan Nidlinger love their family, farming and their community.
4. Ted Little, loan manager, Beacon Credit Union: "From a financial standpoint, they have approached farming as a true business, always trying to analyze management decisions in terms of their impact on profitability and asset strength. As a lender, I can state with great conviction that our financial analysis sessions have been on the level of a college class, with questions from the Nidlingers that have challenged myself in terms of business ratios and asset returns."
5. Brad Kohlhagen, Purdue Extension ag educator, Adams County: "Both John and Nan have the farming ability, leadership qualities, conservation ethic and are loyal to their community. They exemplify those qualities that move the agricultural community forward in a positive way."
6. Don Villwock, Villwock Farms, Edwardsport: "Their farm is one of the best-managed farms in the Midwest. John and Nan lead their team, integrating some of the most technically advanced machinery and management strategies in the state and nation. Nidlinger Farms is an early adopter of some of the newest technologies, data analytics and grain marketing techniques."        
Subscribe to receive top agriculture news
Be informed daily with these free e-newsletters
You May Also Like
---