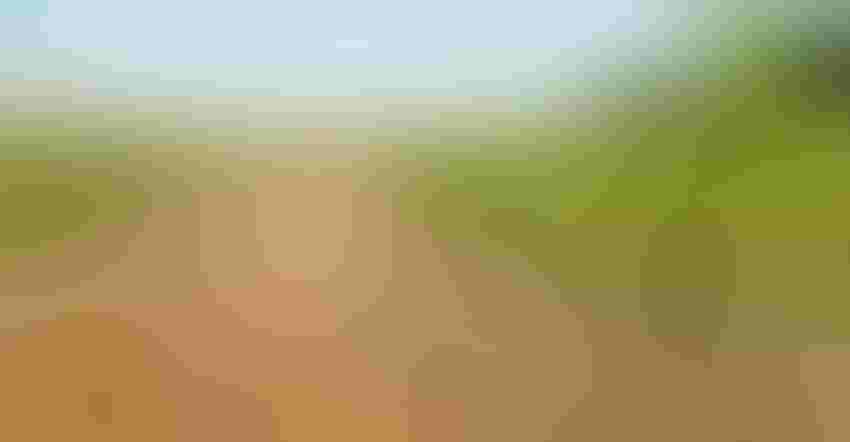 FARMER SUPPORT: A consumer survey shows farmers are perceived as a potential source of help in reducing carbon emissions.
mvburling/Getty Images
Since the start of the pandemic, more consumers have turned their attention to farming, according to a recent poll. The poll also found that younger consumers recognize the positive contributions farmers and ranchers can have in improving the climate.
The survey, conducted anonymously by Agoro Carbon Alliance, was aimed at gaining a better understanding of how consumers view farmers and their role, especially in carbon farming. The reason behind the consumer study was to "see what the perception was out there" and "who they think the players are that are contributing to this," says Clay Craighton, carbon cropping agronomist for Agoro.
And while consumers may see farmers and ranchers have a role, the study also shows there's a lack of understanding of agriculture's positive contributions in curbing climate change.
The independent research shows that consumers feel oil and gas companies (46%), manufacturing companies (39%) and transportation companies (38%) are top contributors to climate change. Just under a fifth ranked farmers and ranchers as most responsible.
Craighton says he was surprised the survey showed so few thought of farmers as big contributors of carbon in the environment. "They don't think of farmers as the main solution or the main contributors," he says. "With the amount of farmland we have and the amount of inputs we use, the main surprise is that they had farmers still low on the list."
Part of solution
Alex Bell, CEO of Agoro, noted in a release announcing the results that farmers and ranchers "are committed to protecting the environment, which allows for an immense opportunity to be a part of the solution to impact climate change."
The key is that survey respondents have a positive perception of farmers and ranchers who participate in carbon farming programs. "The conservation benefits resonate with consumers," Bell says.
Almost half of respondents agreed that farmers and ranchers involved in carbon farming programs would be considered leaders in addressing climate change. Responses showed that while they agree agriculture is not a main contributor to climate change, taking proactive steps to be a part of the solution is a positive contribution. Younger consumers, 25 to 34, are most likely to see the benefits of carbon farming programs, the study shows.
Adds Craighton: "I believe they think that farmers or ranchers can be a contributing factor at least toward the overall solution." He notes that there's a perception from the survey that farmers that take part in such programs are likely to tip the scales in the right direction and that farmers are part of the solution.
More than 1,000 consumers nationwide completed the survey. A third-party firm was used, and Agoro was never identified as the client.
Subscribe to receive top agriculture news
Be informed daily with these free e-newsletters
You May Also Like
---