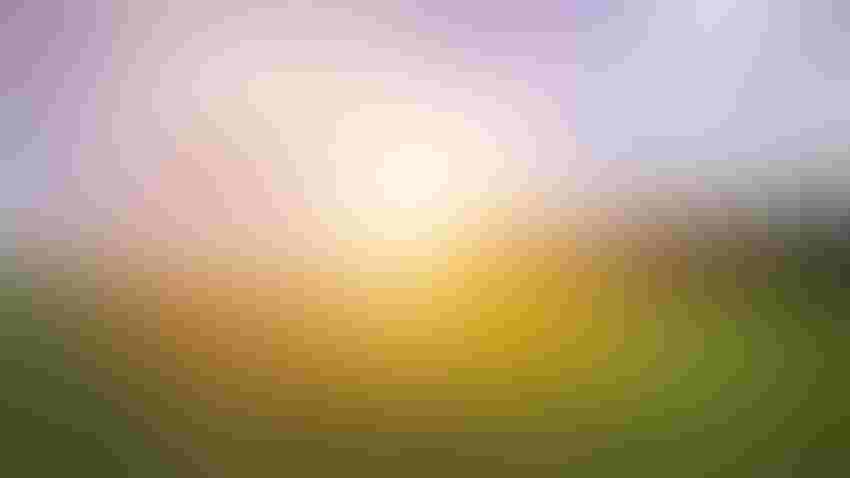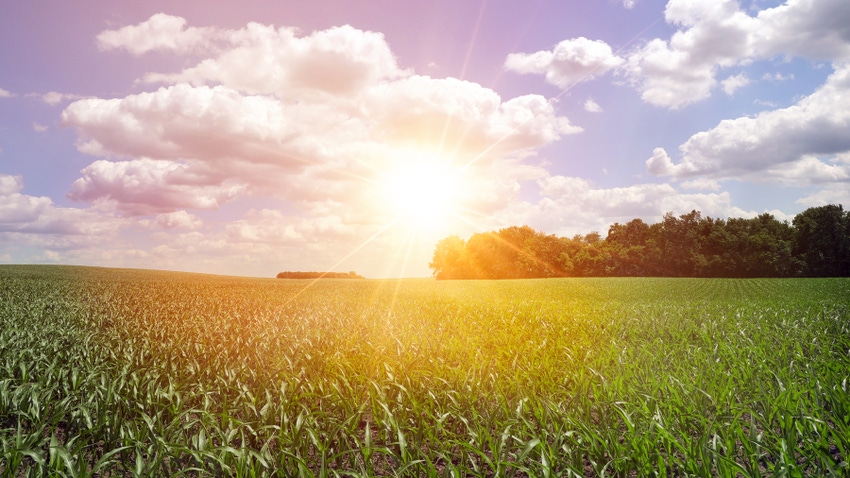 SUNNY PICTURE: Respondents to a survey and focus groups share a cheerful attitude toward the current position and future of agriculture.
George Peters/Getty Images
Agriculture is moving in the right direction. That's the consensus revealed in the 2023 State of Agriculture report, showing 82% of those surveyed believe that agriculture in the region is heading positively.
This latest version of the State of Agriculture report, the fourth annual, was released by GreenSeam at a special Ag Day event in Mankato, Minn. Research was compiled by the Minnesota State University-Mankato College of Business. With this being the fourth such report, trend lines are starting to form, and this year's respondents are 1 percentage point off last year's respondents, saying ag is headed in the right direction.
The State of Agriculture report compiles data gleaned from an online survey held earlier this year, as well as from 11 focus groups each involving 10 to 15 people throughout GreenSeam's area of southern Minnesota and northern Iowa.
What drives people's feelings? A deeper dive into people's optimism, Megan Roberts says. "We saw folks talking about good prices and profit. There are high commodity prices right now, but there's also high costs — and inflation is rising, and some feel that the government is influencing that."
Roberts, executive director of the Minnesota State Southern Agricultural Center of Excellence, says one cannot discount those who may not be as optimistic about agriculture's direction in the region. Some angst centers around changing policies and regulations, and the uncertainty surrounding those regulations. "We certainly have some workforce and labor challenges," she says. "We have very low unemployment here, which is great, but it can be challenging to find workers in agriculture."
Future optimism
Current sentiment can vary from promise for the future, but respondents also show optimism for the economic prospects for their community in the next two to three years: 15% are very optimistic and 59% are somewhat optimistic.
That optimism carries over into business growth in 2023, as 13% see high growth in their business performance, 55% see some growth and 23% expect business performance to stay the same. That means the balance sees some decline or a sharp decline — 9% and 1%, respectively.
Roberts shares that talent and employees appear to be the largest issue facing a business's ability to grow, with 49% of respondents indicating so, followed closely by policy and regulations at 45%.
Adding to the policy and regulations issue, 60% of respondents say state government challenges their business the most, followed by federal government at 33% and local government at 8%.
Inflation a primary concern
To no one's surprise, inflation is a hot issue, which 92% of respondents say has affected their business.
Roberts credits Maria Kalyvaki and D.Q. Spencer, both with MSU-Mankato, for helping compile and facilitate the survey and focus groups.
The full report can be read online.
GreenSeam is a nonprofit organization dedicated to strategically building and connecting the region of southern Minnesota and northern Iowa's extensive agricultural business assets to the world by enhancing collaboration and investment with public and private sector partners.
Subscribe to receive top agriculture news
Be informed daily with these free e-newsletters
You May Also Like
---