Some Texas farmers reporting crop damage after storms, others say 'wait and see'
Some Texas farmers reporting crop damage after storms, others say 'wait and see'
Most farmers in a six-county region along the Brazos reported over the weekend that fields are still too wet to access, and they need several sunny days and good winds to help dry fields before they can apply fertilizer and herbicides or even load cattle.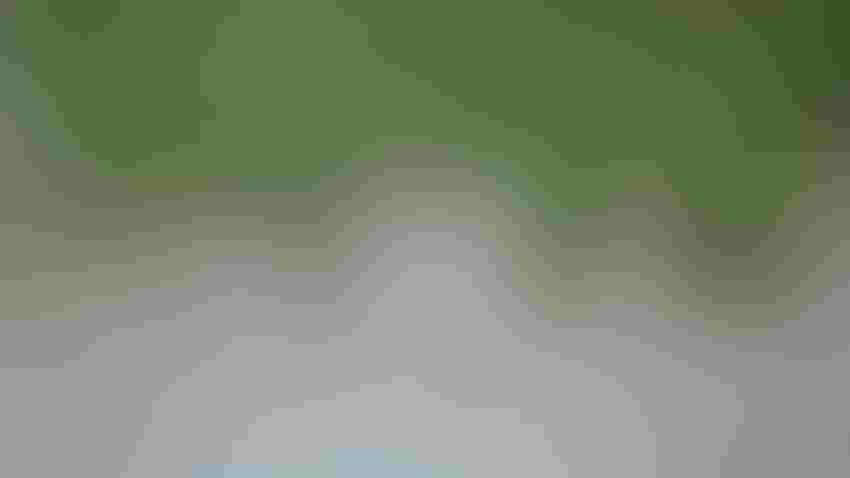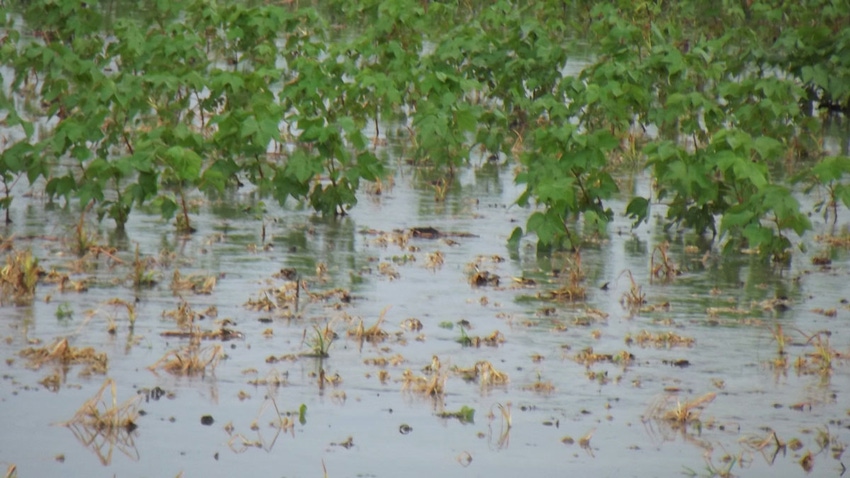 Farmers and Extension service officials are reporting a mixed bag when it comes to crop damage across Texas after last week's heavy barrage of storms roared across wide areas of the state.
Thunderstorms continued to plague parts of the state as a slow moving low pressure system inched its way eastward over the weekend, bringing additional rain to parts of the Upper Texas coast where fields were already troubled by floodwaters from mid week storms that pummeled fields since June 1.
Hit hardest overall were farms in Southeast Texas where many producers are reporting damages including lost or stunted crops. While some producers in hard hit Brazoria County report fields are draining well now that there has been a three-day break in the weather with only occasional showers, many others report yellowing on corn crops. Many recently-emerged cotton crops are said to be all but lost in some areas.
Texas AgriLife Extension teams who have been surveying weather damages across Texas including hard hit areas in the southeast part of the state say there have been reports of corn crops submerged by flood waters, but grain sorghum seemed to fair slightly better.
Most farmers in a six-county region along the Brazos reported over the weekend that fields are still too wet to access, and they need several sunny days and good winds to help dry fields before they can apply fertilizer and herbicides or even load cattle. Those that have lost early cotton say dry fields will be needed if they hope to replant before insurance deadlines pass.
According to one AgriLife report, cattle sale volumes at the Navasota Livestock Auction Co. were well below average over the weekend due to more than 15 inches of rain that fell across the county. An F-2 tornado also touched down in the county with minor damage reported. The auction house reports less than 300 cattle were moved through the weekend auction compared to the normal 800-1,200 head that usually are offered on an early June weekend.
Sporadic minor flooding and some wind and hail damage was reported in parts of the High Plains, Rolling Plains and Southern Plains last week, causing mostly minor damage. Plains Cotton Growers Incorporated's Shawn Wade, director of policy analysis and research, reports planting progress in the High Plains last week was brisk as producers worked overtime to get cotton seed in the ground before the rains started to fall.
 "Their progress hasn't always been easy, and many have found themselves switching from initial planting activity to replanting operations depending on moisture conditions and crop conditions," he said. "Industry officials still expect the region to plant approximately 3.5 million acres of cotton this year, up from 2015's 3.1 million. For now, producers with unplanted acres are working hard to get into their remaining fields as they get dry enough to plant."
Wade says with favorable weather over the weekend and through the region's last crop insurance mandated final planting date of June 10, it appears that much of the area will manage to get crops planted into favorable to excellent moisture conditions.
 "Federal crop insurance provisions provide producers multiple ways to deal with the issues they face due to the recent weather pattern. Growers who want to plant cotton and fully insure it have until the Final Planting Dates mentioned above to get seed planted," he added. "Should they be delayed due to weather, but still want to stick with insured cotton in 2016, growers do have an opportunity to continue to plant cotton during a seven-day Late Planting Period as well."
Wade says cotton acres planted during the "Late Planting Period" will still be insured, but will have the insurance coverage amount reduced by 1 percent for each day of the Late Planting Period that passes before planting occurs.
Also, wheat harvest was delayed in large areas of the Rolling Plains due to wet conditions, and sorghum planting was reported almost complete with good emergence before the storms arrived. Extension service officials reported very little weather-related damage in most areas of the surrounding plains.
Across the Texas Hill Country heavy rainfall resulted in flooding that closed low-water crossings and some roads. Heavy flooding was reported along the Guadalupe from its headwaters to as far south as New Braunsfels. A number of motorists were washed off low water bridges and at least two deaths were attributed to flash floods in Central Texas.
Damage to crops across the region is still largely undetermined but losses were expected in newly planted cotton fields. Vegetable producers in the Hill Country and across the Texas Winter Garden region also reported a number of weather-related issues including flooded fields and sporadic damage to crops by hail storms over a three-day period. The full extent of damage is still be assessed.
Heavy rains fell across the Lower Rio Grande Valley last week and caused some damage to crops because of high winds and spotty hail. From 2 to 6 inches of rain fell in some areas west and south of McAllen according to Danielle Ortiz, Texas AgriLife IPM Extension agent in Weslaco.
Another round of storms hit the Valley region over the weekend as well adding to problems associated with fields too wet to access. A few corn fields suffered serious damages as hail completely shredded corn stalks causing 100 percent loss. Some grain sorghum as well as corn was lodging as a result of high wind damages in parts of Hidalgo County.
Some Valley farmers had started grain sorghum harvesting operations just before the storms arrived. Harvesting has been delayed now for several days as sporadic showers continued to fall into the weekend. But by Monday afternoon a few fields were dry enough that some producers could get harvesting equipment back into their fields.
In the lower Coastal Bend near Kingsville, high winds, hail and a tornado that touched ground briefly caused some damage to recently planted cotton. King Ranch officials reported they received 5 to 8 inches of rain and baseball size hail on Tuesday. Heavy rains spread up the coast and across Nueces County and into Aransas, San Patricio and Refugio counties.
Minor crop damage was reported and wet fields have prevented some farmers from continuing cotton planting operations. Subsequent rain showers over the last few days have slowed drying in fields and county Extension officials say they are hoping for sun and wind in the days ahead. Forecasters, however, are calling for a good chance of rain continuing through the coming weekend.
About the Author(s)
Subscribe to receive top agriculture news
Be informed daily with these free e-newsletters
You May Also Like
---