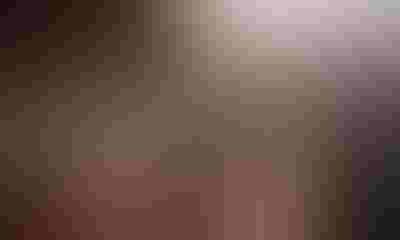 Have you ever heard someone say, "Boy, that sure is a dumb rule." Or maybe, "How in the world did anyone ever come up with that rule?" And for sure you've heard, "Rules are meant to be broken."
Well, here's an example that illustrates how a rule that might seem dumb and unnecessary to you could have come about.
Judging county fairs is something I like to do. It's especially fun when you get to talk to the 4-H'ers. There are the shy kids, the ones who won't stop talking, the kids who obviously didn't do the project and the kids who are so proud of what they accomplished that they smile constantly, even if you're not sure what they're proud about.

SHOOTING SPORT CAPER: I was caught off guard this summer when a 4-H parent asked if his son could bring in a real gun as part of his exhibit next year. (Photo credit: splendens/iStock/Thinkstock)
At one county fair this summer, kids had three hours to bring in projects. At 7 p.m. sharp, judging would stop so I could pick the champions. Not a soul showed up after 6:30, so before 7, I was looking things over, ready to name the big winners.
At 7:02 I heard the lady helping me say, "OK, here's another shooting sport exhibit." I could tell that rule was going to get bent. After all, what's two minutes?
Then I saw the smiling face of a teenager with a ball cap on, carrying a lamp. His dad was close behind. Before I could say, "What does this have to do with shooting sport?" he wanted to know if he could plug it in to show me it worked.
The lamp lit up, and I could see the stem resembled a gunstock. "I carved it myself," the boy said, beaming.
Think fast!
How was I going to get out of this one? As my wife asked me when I got home, "What did a lamp have to do with shooting sports?" No clue.
Then I remembered that a shooting sports item — typically a target or an ammo box, or something related to guns and ammo or bows and arrows — must be accompanied by a written explanation of cost and construction plans. As soon as I asked for it, the lightbulb went out — at least on the 4-H'er's face.
"It didn't cost anything," he said. "I just made it out of stuff."
I'm quite sure that wasn't the concept leaders wanted to teach with that requirement.
So I told them it would have been a blue ribbon, but would be red since there wasn't a plan, and sent them on their way.
Epilogue
If you don't think the story ends there, you're right. "What if next year he brings a real old gun and talks about the history of it?" Dad asked. Before I could respond, he continued. "Oh, the shooting mechanism doesn't work anymore, so it wouldn't hurt anybody. Or we could just cut off the gunstock and bring that in."
Now, I'm not big on rules, but this time I couldn't reach for the county handbook fast enough. Parroting state fair rules in big letters, it says: "No guns, ammunition, bows or arrows of any kind are allowed on the fairgrounds."
Whew, dodged a bullet there! The 4-H'er and his dad left, less than sure what had just happened to them. That made three of us. I hope I see them next year. And I hope this time they bring me a great poster, with a picture of an old gun that doesn't work and a bullet-point description of the history of that old firearm.
Subscribe to receive top agriculture news
Be informed daily with these free e-newsletters
You May Also Like
---